In an attempt to prove that musicians aren't just products of sex, drugs and rock'n'roll, SPIN.com has gathered together an eclectic group of literary-minded musicians to participate in a monthly, online book club. One member per month will select a book that has impacted their music career for the club to read and subsequently discuss. Then we will give you the highlights.
This Month's Selection:
Einstein's Dreams by Alan Lightman
BUY FROM AMAZON
Selected by:
Drew Roulette, Dredg
Reason for Selection:
"The novel was given to me in another time. In a world in which cause and effect are erratic. I was already affected by the novel before I read it. I already knew I was captivated by it for its experimental juggles with the nature of time. In this novel, Alan Lightman creates a series of vignettes that describe some of the dreams that Einstein could have had while working on his Theory of Relativity. I knew I loved the way Alan described these dreams and how they were wise in the ways of both humanity and physics. I knew it was a short read. A playful and easy read. Even before I went down to Farmer's Author Market and purchased the paperback, I knew I was delighted by the way each dream inspired in me a thought that I have never explored. Oh, how I knew you all enjoyed it as well."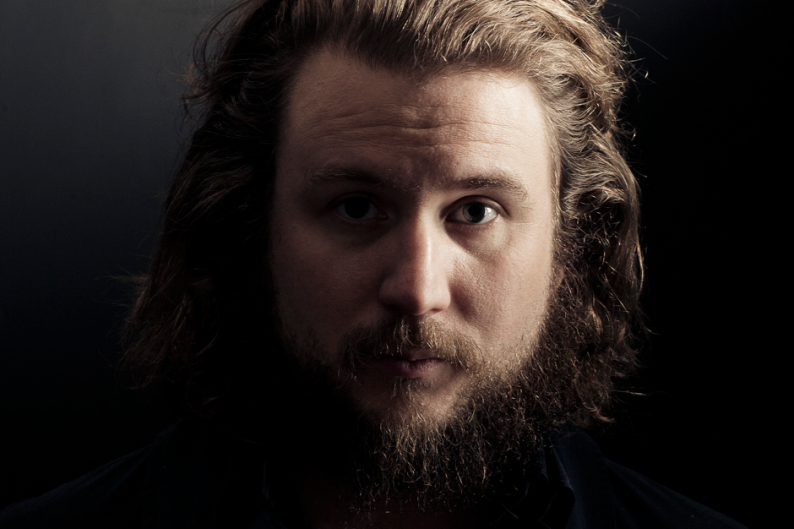 "I lounged around by my parents poolside in southern Florida while reading excerpts from this delightful little ditty to my fourteen-year-old little sis. All these beautiful stories about the manipulation of time. Bending time. Being jealous of time. Holding time back with you if you want. Ignoring time. Running away from time. Time became alive, a living breathing entity within the descriptions. I don't expect to ever look out my window and see my neighbor's house on wheels speeding away like a horse-driven carriage in a western film. Nor do I expect to run into lovers forever frozen outside a local cafe. But time does stop for me and start again. And seconds are skipped over and retrieved later. And it's true! The moments that I wanted to keep and hold forever didn't actually stop completely but they do slow down a bit. Perhaps Einstein was onto something…" — Meg Frampton, Meg & Dia
"Actually, 'time' has always been an obsession of mine. I don't subscribe to the conventional layman's view of time. (Actually, I'm hanging out in another ballpark entirely than them. Whistling to myself, kicking blades of grass.) So I took this book very seriously, and actually found that I could not read the thing straight through from beginning to end. I would read maybe two or three 'dreams,' and then think about them for a while. Some are just lovely fictional toyings, but others have some very interesting food for thought. Time is an abstract. And gravity does manipulate it. According to some theoretical physics, it's also subjective to the observer, and also differs locally (in immense or minute scales). Examples are: mathematical accounts of time dilation near the speed of light, the fact that a gnat lives a lifetime in 24 hours and has ample time to dodge a swatting hand, the farther you look into space the older the light, and the fact that I just can't seem to make it to rehearsals on time. Anyway, I really enjoyed how the book brings up and thinks through large concepts, and still paints them in day-in-the-life little portraits. If you want more super short stories that really twist your melon, read Borges. He's awesome."— Michael Jurin, stellastarr*
"This book was beautiful. Lately I've been daydreaming about living in the various imagined 'time worlds' described in this book… I'm in the world where time moves backwards- studying quietly in a classroom, then eating dinner with both of my parents (who at this time are married), then I'm ten years old and diving in the frigid lake at summer camp, my brother and I are running around in the sprinklers, soon I'm just a wee baby listening to my mom play Chopin etudes, and suddenly I disappear into nothing but a distant thought in my parents' minds. (This would be a funny system…wouldn't each life end with an orgasm?) I liked the constant divide Lightman makes between the people who live by time and the artists and dreamers who don't care for time. Romanticizing the idea of timelessness makes me feel much better about never knowing what day it is." — Greta Salpeter, The Hush Sound
"The first time I read this book was at a funeral when I was 14. My mom was constantly passing on her books to us and this is one that had come highly recommended. Every girl I date, every new friend I meet who loves to read, I invest and buy them this book. Some of the worlds that Lightman describes are terrifying and awkward and very Tim Burton-esque. Others are so poetic and romantic and perfect sounding. My favorite line from the book is from the world where time is a circle (which it kind of feels like to me usually): 'How could they know that nothing is temporary, that all will happen again?' I found the world where time is a visible dimension so haunting. It gives my heart pangs to think about. Specifically the section where the student decides it's 'much better to stop movement in time.' How many times have I thought that? How many times have I wanted to stay in a moment? How many times have I been terrified to lose someone or something by moving into the future? I find the concept of this book so easy to get lost in. It must have been so exciting to sit and write this book. To just barely delve into each world, leaving so much to our imaginations as the reader, must have been so fun." — Tegan Quin, Tegan & Sara
"This one is my favorite: 'Most people have learned how to live in the moment. The argument goes that if the past has uncertain effect on the present, there is no need to dwell on the past. And if the present has little effect on the future, present actions need not be weighed for their consequence. Rather, each act is an island in time, to be judged on its own. Families comfort a dying uncle not because of a likely inheritance, but because he is loved at that moment…' I'm either too much of a coward, or not dumb enough to live that way, but sometimes, I wish I did." — Isaac Lekach, Acute
Did you read Einstein's Dreams? Post your comments below!
Next month's selection:
Want to read the next book along with the SPIN.com Book Club? Pick up John Fowles' The Collector (Buy from Amazon), selected by Greta Salpeter of the Hush Sound, and then check back here to see what the musicians thought and voice your own opinions!