After a run in with Scandinavian law, the subsequent cancellation of her appearance at the mtvU Woodie Awards ceremony, and finally her battle against the drug charges barring her U.S. entry, Brit songstress Amy Winehousehas finally been granted a U.S. visa, confirms a spokesperson. ButWinehouse, who was scheduled return to the U.S. and perform on SaturdayNight Live this week, has once again been plagued by misfortune, thistime arriving in the form of a writer's strike. Damn writers.
Accordingto the spokesperson, fans can expect Winehouse, now with U.S. visa inhand, to hit stateside cities on a lengthy tour "scheduled to begin inJanuary 2008." Details have yet-to-be revealed.
Electrelane Announce 'Indefinite Hiatus'
In an utterly disappointing news tidbit, Brighton, England-born quartet Electrelane have announced an "Indefinite Hiatus" today via a band website post."We have decided that the upcoming gigs will be our last for theforeseeable future," the post read, referring to a handful of gigswrapping Dec. 1 in the band's hometown. "After ten years of much funand hard work, we have realised [sic] that we all need a break and timeto do other things. This was a tough decision for us to make, butultimately a positive one."
The all girl band released four albums since their 1998 inception, including this year's acclaimed LP, No Shouts, No Calls."A big thank you to everyone who has come to our shows, put on ourshows, and bought our records over the years," continued the post."We're really grateful to have had the opportunity to play gigs allover the world and to meet so many lovely people. This last year hasbeen especially enjoyable and we feel happy about moving on with allthese good memories to look back on. At the moment we haven't made anyband plans for the future but we're going to have a break and see whathappens."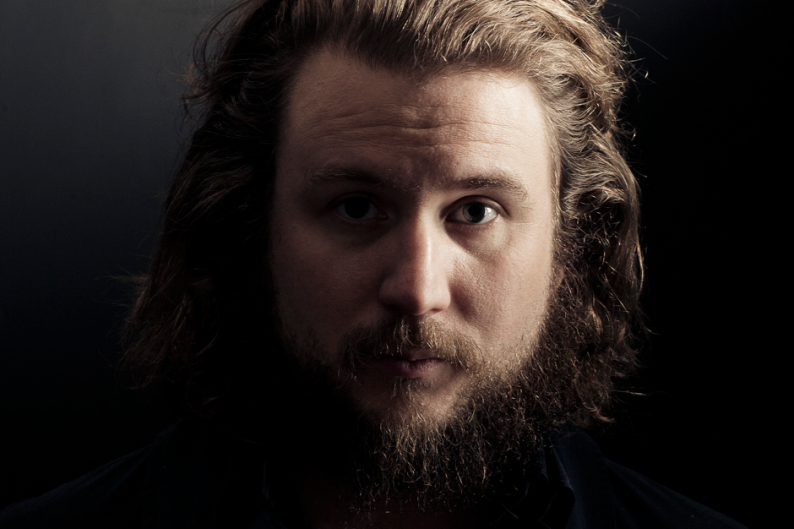 Tokyo Police Club, Vampire Weekend Play Ra Ra Riot Benefit
In honor of late Ra Ra Riot drummer John Pike, who died this past June, Vampire Weekend and Tokyo Police Clubwill join with Pike's former band Dec. 15 at Cambridge, MA's MiddleEast Downstairs for "Friends of John," a show benefiting the memorialfoundation set up the drummer's family. Proceeds from the event withwill be utilized by the foundation to create a lending library ofinstruments for underprivileged children, and ultimately, to constructa rehearsal/recording space. If you aren't in the Cambridge area Dec.15, make your donations with PayPal viajohnryanpikememoria[email protected], or by mailing checks to the belowaddress. [Via Pitchfork]
Send donations to:
John Pike Memorial Fund c/o Citizens Bank 37 Enon Street Beverly, MA 01915
Rumble Strips Unveil North American Tour
Blossoming Brit rockers and SPIN.com Artist of the Day alums the Rumble Stripswill hit the highways and byways of the U.S.A. this fall and winterbeginning with a show at Washington, DC's 9:30 Club Nov. 27. Supportingtheir first ever stateside release, The Alarm Clock EP, dueNov. 27, the Rumble Strips will open five gigs for the Cold War Kids incities like Philadelphia and New York, the latter in which the bandwill also hit the streets, gigging in Washington Square Park and nearthe Union Square Subway Station. Next, the band will head out on itslonesome across the nation, and perform in West Coast cities like LosAngeles and San Francisco before capping with a free gig in Chicago'sDarkroom Dec. 9.
Rumble Strips tour dates:
11/27, Washington, DC (9:30 Club) *
11/28, Washington, DC (9:30 Club) *
11/29, Philadelphia, PA (TLA) *
11/30, New York, NY (Webster Hall) *
12/1, New York, NY (Webster Hall) *
12/3, New York, NY (Washington Square Park/Union Square Subway Station) #
12/5, Los Angeles, CA (Spaceland)
12/6, San Francisco, CA (Popscene)
12/7, San Francisco, CA (Apple Store)
12/9, Chicago, IL (Darkroom) ^
( * w/ Cold War Kids) ( ^ Free Show)