It's official: Radiohead frontman Thom Yorke has entered an unmatched level of stardom and artistic recluse. As reported today by NME.com, Sir Paul McCartney— yeah, the guy from the Beatles — approached Yorke about recording aduet, but Yorke, who has previously collaborated with Björk and notablyPJ Harvey on her tune "This Mess We're In," denied the rock legend.Perhaps he's more of a John kind of guy? Speaking to U.K. radio stationChannel 4, McCartney explained: "My daughter was putting an albumtogether and she put us in touch. I asked Thom to do a duet, but hesaid he couldn't because he only felt happy working on his own andRadiohead's material." Wow! Hmmm, I wonder what McCartney paid for In Rainbows…?
Gallows Map First Headlining U.S. Tour
Raucous Brit-born hardcore sensations Gallowshave announced their first ever headlining tour of the U.S., set tokick off Jan. 9 in Atlanta. The outing, launched in support of theirdebut album Orchestra of Wolves, will hit southern cities likeJacksonville, Orlando, Houston, and Austin. The jaunt will conclude inDallas Jan. 16. Additional tour dates will be announced shortly.
Gallows tour dates:
1/9, Atlanta, GA (The Masquerade)
1/10, Jacksonville, FL (Jack Rabbits)
1/11, Orlando, FL (The Social)
1/12, Gainesville, FL (Common Grounds)
1/14, Houston, TX (Red Room at Meridian)
1/15, Austin, TX (Emo's)
1/16, Dallas, TX (The Door)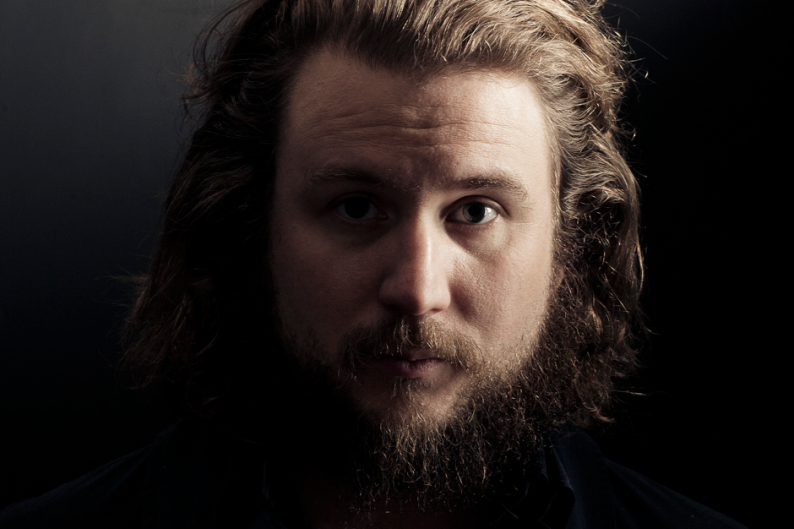 Los Campesinos! Title Debut LP
Finally after a little backstage chatter and a stateside tour unveiling fresh tunes, punk-tinged collective Los Campesinos!have titled their debut LP and first record for newfound labelArts&Crafts. According to a MySpace bulletin, the forthcomingeffort will be titled Hold On Now, Youngster. According to thepost, the album has "a tracklisting and stuff too" but "that's allsecret for the time being." So now, youngsters, please hold on for arelease date and further details. [Via Pitchfork]
Dan Deacon, Jimmy Joe Roche Team for 'Ultimate' Tour
Button-pushing nerd alert Dan Deacon and Baltimore-based brother in arms Jimmy Joe Roche have unveiled a tour in support of the duo's collaborative audio/visual work, Ultimate Reality.Rolling out in the New Year, the outing will feature a screening of theDVD — a psychedelic mash up of Arnold Schwarzenegger action flicks –while music from Deacon, Roche, and drummers Kevin O'Meare of VideoHippos and Jeremy Hyman of Ponytail accompanies. On most stops, aregular set from Deacon will follow the collaborative offering. Fans inAtlanta, New Orleans, San Francisco, Seattle, and Boston, among manyothers, can expect to Deacon and crew's digital circus to roll throughtown this January.
Ultimate Reality tour dates:
1/6, Chapel Hill, NC (Local 506)
1/7, Atlanta, GA (Eyedrum)
1/9, New Orleans, LA (One Eyed Jacks)
1/12, Denton, TX (Hailey's)
1/15, Los Angeles, CA (El Rey Theatre)
1/17, San Francisco, CA (Great American Music Hall)
1/18, Portland, OR (Backspace)
1/19, Portland, OR (Holocene)
1/20, Seattle, WA (Neumo's)
1/21, Vancouver, BC (Richard's On Richards)
1/25, Chicago, IL (Lakeshore Theater) &
1/26, Chicago, IL (Metro) *
1/26, Chicago, IL (Metro) *
1/27, Detroit, MI (Scrummage University)
1/28, Cleveland, OH (Grog Shop)
1/30, Montreal, QC (La Sala Rossa)
1/21, Boston, MA (Pozen Center)
1/8, New York, NY (Whitney Museum) #
(# regular Dan Deacon set, no Ultimate Reality) (* w/ Girl Talk, no Ultimate Reality) (& w/ Ultimate Reality only, no regular Dan Deacon set)