Officials for Florida's sixth annual Langerado Music Festival have unveiled the event's initial bill of performing artists, naming a who's who list of indie rock favs and buzzing upstarts; R.E.M., Beastie Boys, Built to Spill, Ghostland Observatory, Of Montreal, Vampire Weekend, the Walkmen, and the Nationalhighlight the event's 2008 installment. Many others, including 311, Dr.Dog, !!!, Dan Deacon, Pelican, Matisyahu, Ani DiFranco, Ben Folds, theRoots, Thievery Corporation, Les Claypool, Minus the Bear, Shout OutLouds, the Postmarks, Citizen Cope, and the Wailers, will also join forthe festival, slated for Match 6-9, 2008.
In addition to thestellar lineup, fans can expect a few changes to the festival in 2008.Langerado will now be held at the expansive Big Cypress Seminole IndianReservation, and transform from a day event into a three-dateall-inclusive camping undertaking. Don't forget the tent!
Tickets go on sale Nov. 16 at 12 noon EST and full weekend passes start at $169.50.
Metric Prep Live DVD, iTunes EP
Metric, steadfast north-of-the-border suppliers of synth-laden pop tunes, have unveiled Live at the Metropolis, a live DVD filmed in Montreal during the quartet's Fall 2006 tour behind Live It Out,due to stateside store shelves Feb. 12 via Last Gang. And for fansunsatisfied with the 13 live tracks, an additional fix Metric fix is instore; the DVD set will also feature music videos for three of theband's singles. Further accompanying the DVD, iTunes will drop a Live at the Metropolispreview EP during the second week of December. The EP will delivertracks "Patriarch On a Vespa," "The Police and the Private," and "TooLittle Too Late," all from the live DVD, for 99 cents. How do you say'bang for your buck' in Canadian?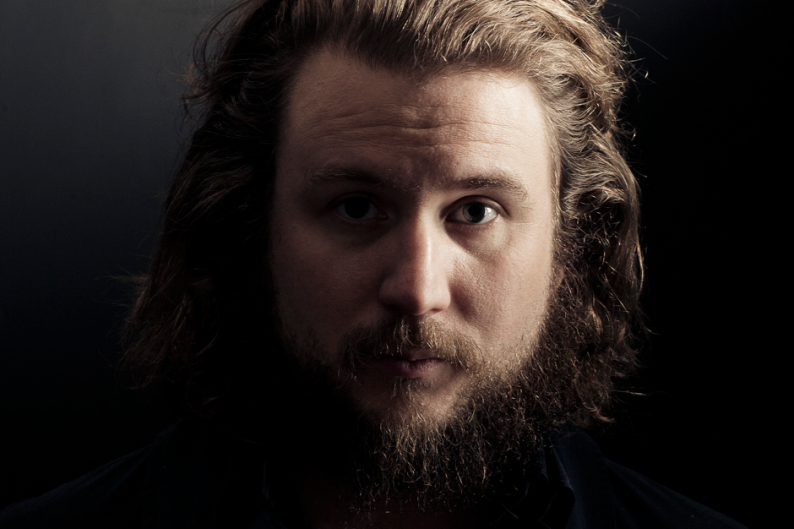 Live at the Metropolis:
1. "Live it Out"
2. "Glass Ceiling"
3. "Wet Blanket"
4. "Too Little Too Late"
5. "Poster of a Girl"
6. "Patriarch on a Vespa"
7. "Monster Hospital"
8. "Handshakes"
9. "The Police and the Private"
10. "Hustle Rose"
11. "Combat Baby"
12. "Dead Disco"
13. "Love is a Place"
Music videos:
1. "Monster Hospital"
2. "Poster of a Girl"
3. "Empty"
Ministry Unveil Final U.S. Tour Dates
Following in the footsteps of the seminal rockers' final album, 2007's The Last Sucker, metal outfit Ministryhave announced details for the band's live death knell: a 33-date NorthAmerican tour. Cleverly entitled "C U LaTouR," the outing will kick offin Vancouver, BC March 28 and hit cities nationwide, including Seattle,Los Angeles, Atlanta, Philadelphia, and New York, while toting opener Hemlock and special guest, Meshuggah. Ministry founder, Al Jourgensen,will be joined onstage by guitarists Tommy Victor (Prong) and SinQuirin (Revolting Cocks), keyboardist John Bechdel (Prong, AoTW, FalseIcons), and drummer Jimmy DeGrasso (ex-Megadeth, Suicidal Tendencies,Alice Cooper). Static X bassist Tony Campos will fill in for recently deceased Paul Raven.
"AMinistry tour is a traveling circus," Jourgensen said in a statement."When we roll into town, everyone hides their daughters, but the freaksroll out the red carpet and a friend or two pops up on stage to addsome spice and mayhem to the show. We never know who's gonna walkthrough the dressing room door at sound check. We rehearse a bunch of'extra' songs just in case so-and-so shows up…"
Ministry tour dates:
3/28, Vancouver, BC (Commodore Ballroom)
3/29, Seattle, WA (Showbox)
3/30, Portland, OR (Roseland Theatre)
4/1, San Francisco, CA (Fillmore)
4/2, San Francisco, CA (Fillmore)
4/5, Los Angeles, CA (House of Blues)
4/6, Los Angeles, CA (House of Blues)
4/7, San Diego, CA (House of Blues)
4/8, Tempe, AZ (Marquee Theatre)
4/9, Las Vegas, NV (House of Blues)
4/11, Salt Lake City, UT (The Great Salt Air)
4/12, Denver, CO (Ogden Theatre)
4/15, Austin, TX (La Zona Rosa)
4/17, Dallas, TX (Palladium)
4/18, Houston, TX (Verizon Wireless Theatre)
4/19, New Orleans, LA (House of Blues)
4/22, St. Petersburg, FL (Jannus Landing)
4/23, Orlando, FL (House of Blues)
4/24, Charlotte, NC (Tremont Music Hall)
4/25, Atlanta, GA (Masquerade)
4/26, Baltimore, MD (Rams Head Live)
4/27, Worcester, MA (Palladium)
4/29, Philadelphia, PA (Fillmore at the TLA)
5/1, New York, NY (Irving Plaza)
5/2, New York, NY (Irving Plaza)
5/3, Montreal, QC (Metropolis)
5/4, Toronto, ON (Koolhaus)
5/6, Cleveland, OH (Agora Theatre)
5/7, Detroit, MI (Emerald Theatre)
5/8, Chicago, IL (House of Blues)
Secret Machines Labor On New LP
Conquering previously detailed personnel issues with the departure of band co-founder, original guitarist, and frontman Brandon Curtis' brother, Benjamin Curtis, New York City's Secret Machines have tapped longtime pal Phil Karnats — Karnats and Benjamin Curtis played together in Tripping Daisy — and continued forward. Currently the threesome – also featuring drummer Josh Garza — are recording their third full-length album for Reprise Records, and follow up to Ten Silver Dropsin the Big Apple's Magic Shop studio alongside producer/engineerBrandon Mason. The album, which will soon be mixed with Mason at NYC'sElectric Lady Studios and features an appearance from David Bowie'slongtime producer Tony Visconti, is expected to drop in early 2008.