Sure, Britpop deity Oasis have hit the studio to record the follow up to 2005's Don't Believe the Truth. But while guitarist Noel Gallagher ponders what to write about, his brother Liam has surfaced to refute speculationthat the band, which is currently free from any label contract, wouldrelease their forthcoming effort as a pay-what-you-want download, a laRadiohead's In Rainbows. Speaking to Reuters, Liam said dispatching the outfit's material free of charge would be over his "dead body."
Thoughnot poised for innovation, Oasis have offered a few clues detailing thesound of the yet-to-be titled LP. And while Radiohead's Thom Yorke denies Macca's musical advances, Oasis — shocker! — claim the new album will compare to the Beatles' Revolver, as well as the Rolling Stones' Beggars Banquet."There's lots of cool parts, man," he said. "Really, we're throwingeverything at it." After Christmas, Oasis will mix the LP in LosAngeles with producer Dave Sardy, and will tentatively release therecord in August. [Via Billboard.com]
Office Announce U.S. Tour
Indie pop-infused new wavers Office have unveiled a U.S. tour in support of A Night at the Ritz,the quintet's debut LP, which dropped Sept. 25 via Scratchie/New Line.The Chicago-based rockers will hit the road this December, stoppinginto cities like Denver, Los Angeles, Portland, and Seattle beforecapping with a show in their hometown. Next, the band will break forthe holiday season then return to the stage Jan. 12 alongside fellowWindy City resident Common for a benefit gig aiding the ChicagoYouth Owning Their Future, a foundation aiming to raise money andawareness for the National Foundation for Teaching Entrepreneurship(NFTE) and the Common Ground Foundation.
Office tour dates: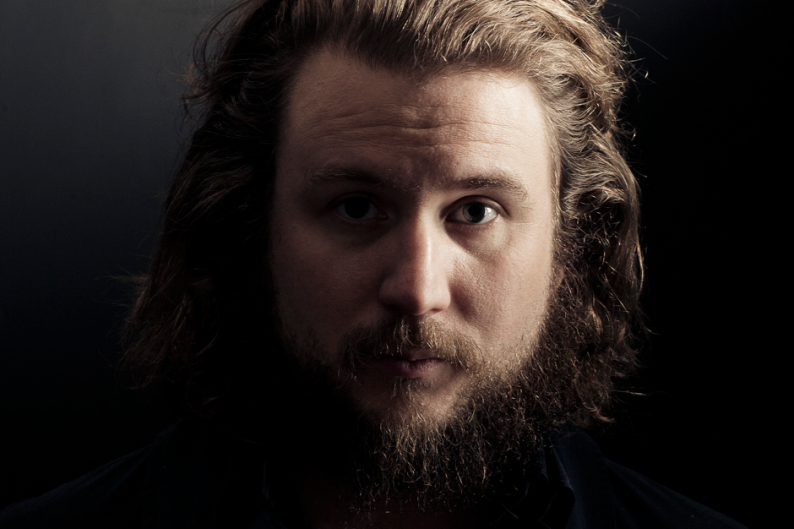 12/8, Denver, CO (The Larimer Lounge) *
12/11, San Diego, CA (The Casbah) *
12/12, Los Angeles, CA (Spaceland) *
12/13, San Francisco, CA (Popscene)
12/15, Portland, OR (The Town Lounge) *
12/16, Seattle, WA (The High Dive) *
12/19, Minneapolis, MN (The 400 Bar) *
12/21, Chicago, IL (The Metro) 1/12, Chicago, IL (House of Blues) #
(* w/ Via Audio and Tigercity) (# w/ Common to benefit Chicago Youth Owning Their Future)
DJ Shadow, Cut Chemist Map Tour
Devotees of the 12″ inch LP and purveyors of ambient dance parties, DJ Shadow and Cut Chemistwill join forces and hit the road this winter to deliver an expandedversion of the Hard Sell — eight turntables, four mixers, and twoeffects pedals — show to fans nationwide. Kicking off in Austin Jan.18, the seminal DJs' outing will then head east, stopping into Atlanta,Baltimore, Washington, DC, and Philadelphia in a bid for New York City,where the two will perform a pair of back-to-back gigs. From there, thetour will head north-of-the-border, dip down into America's heartland,and then hit West Coast outposts like Seattle, Vancouver, BC and LosAngeles.
DJ Shadow & Cut Chemist tour dates:
1/18, Austin, TX (La Zona Rosa)
1/19, Dallas, TX (House of Blues)
1/21, Atlanta, GA (The Loft at Center Stage)
1/23, Baltimore, MD (Sonar)
1/24, Washington, DC (9:30 Club)
1/25, Philadelphia, PA (The Fillmore/TLA)
1/26, New York, NY (The Fillmore/Irving Plaza)
1/27, New York, NY (The Fillmore/Irving Plaza)
1/28, Montreal, QC (Metropolis)
1/29, Toronto, ON (Phoenix Concert Theatre)
1/31, Cleveland, OH (House of Blues)
2/1, Chicago, IL (Park West)
2/4, Minneapolis, MN (First Avenue)
2/5, Kansas City, MO (Voodoo Lounge at Harrah's Casino)
2/7, Denver, CO (Ogden Theatre)
2/10, Seattle, WA (Showbox)
2/11, Vancouver, BC (Commodore Ballroom)
2/14, Anaheim, CA (House of Blues)
2/15, Los Angeles, CA (Wiltern)
Andrew Bird Adds Minneapolis Shows
Chicago-based eclectic songsmith Andrew Bird has appended a pair of tour dates to his previously announced fall outing of the U.S. in support of 2007's Armchair Apocrypha.Now, following a string of gigs opening for Wilco and Bright Eyes, Birdwill treat fans in Minneapolis to a pair of pre-Christmas gigs.
Andrew Bird tour dates:
12/14, Minneapolis, MN (Guthrie Theater)
12/15, Minneapolis, MN (Guthrie Theater)