In an effort to aid World Hunger Year (WHY), a non-profitorganization striving to fight against hunger and poverty in Americaand around the world, the Hold Steady, Andrew W.K., and Hellogoodbye, as well as heavy hitters like Bruce Springsteen and oft-covered songsmith Bob Dylan, have offered previously unreleased tunes to Hard Rock International's SERVE2,a benefit compilation due Nov 6. Arriving as a hard copy exclusively toHard Rock restaurants, and as a digital download to all online outlets,SERVE2 will feature tunes from KT Tunstall, Joss Stone, and MatKearney. In addition, fans purchasing the album online will be offeredseven bonus tracks, including a live rendition of Hellogoodbye's "Babyit's Fact."
SERVE2
1. "The Ghost of Tom Joad" (Live in Dublin) – Bruce Springsteen
2. "Heal Over" (Live in London) – KT Tunstall
3. "The Ballad of Hollis Brown" (Live at Carnegie Hall, 1963) – Bob Dylan
4. "Big Ol' Game" – Joss Stone
5. "Casino Nation" (Live from Melbourne, Australia) – Jackson Browne
6. "107°" – Citizen Cope feat. Alice Smith
7. "The Times They are A-Changin'" (Live from Boston) – Brandi Carlile
8. "Bring it on Home to Me" (Sam Cooke cover) – Marc Broussard
9. "Arms and Hearts" – The Hold Steady
9. "Dareh Meyod" (Live at Madison Square Garden) – O.A.R.
10. "Lay Down" – Natasha Bedingfield
11. "Nothing Left to Lose" (Acoustic Version) – Mat Kearney
12. "Stay the Night" – Ghosts
13. "This is My World" – Andrew W.K.
Bonus / Digital Tracks: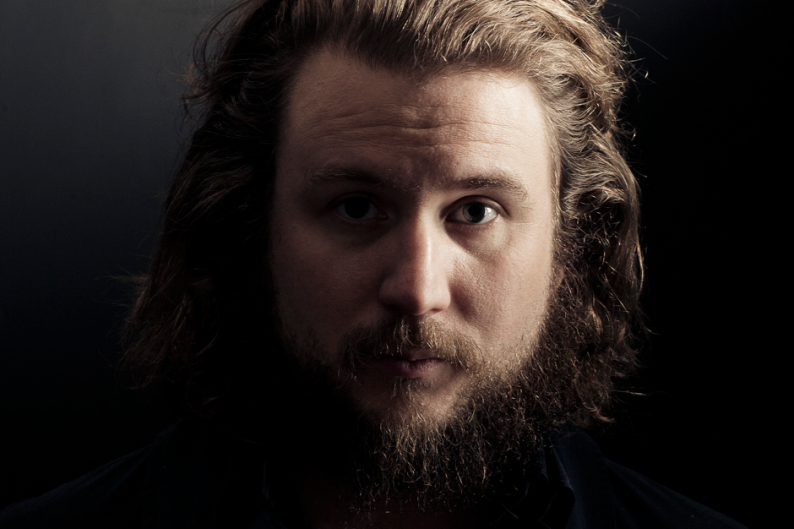 1. "Better" (Live From Joe's Pub) – Toby Lightman
2. "Bell Bottom Blues" (Derek & the Dominos cover) – Sons of William
3. "Baby it's Fact" (Live From New York) – Hellogoodbye
4. "Start Again" – Josh Rouse
5. "You Haven't Done Nothin'" (Stevie Wonder cover) – Jen Chapin
6. "Man-Child" – Eli Cook
7. "Love to Begin" – Griffin House
Hot Rod Circuit to Tour One Last Time
As the Alabama-bred quartet's latest LP states, the underground is in fact a dying breed. And now, the boys of Hot Rod Circuitcan count themselves amongst the casualties; after nearly eleven yearsand five LPs, the band have announced their demise, set to becelebrated with one final string of performances in the south andnortheastern regions of the U.S. "Yes it is true, this will be the lastHRC tour," confirmed a MySpace post. "Thank you so much for coming toshows and buying our records for the past ten years. It has been ablast and we have made so many friends and fans and we will miss youall. Stay tuned for more info on what everyone from HRC is up to." HotRod Circuit fans in cities like Orlando, Atlanta, Washington, DC,Philadelphia, Boston, and New York will have the chance to catch theband's live set one last time this December.
Hot Rod Circuit tour dates:
12/4, Orlando, FL (The Social)
12/5, Atlanta, GA (Vinyl)
12/6, Carrboro, NC (Cats Cradle)
12/7, Washington, DC (Rock-N-Roll Hotel DC)
12/8, Philadelphia, PA (Northstar)
12/9, New York, NY (Knitting Factory)
12/11, Boston, MA (Middle East Upstairs)
12/12, New Haven, CT (Toads Place)
Castanets Map Fall Outing
In support of the project's forthcoming record In the Vines, due Oct. 23 via Asthmatic Kitty, Ray Raposa's Castanets have plotted an 18-date tour, set to kick off Oct. 19 in Purchase, NY. The jaunt, featuring Deer Tickon many dates, in which members will act as Castanets' backing band,will also hit cities like Philadelphia, Washington, DC, Chicago, andToronto.
Castanets tour dates:
10/19, Purchase, NY (SUNY Purchase)
10/20, Philadelphia, PA (Johnny Brenda's)
10/21, Washington, DC (The Red and Black)
10/23, Williamsburg, VA (William and Mary College)
10/24, Chapel Hill, NC (Nightlight)
10/25, Montreat, NC (Montreat College)
10/26, Athens, GA (The Secret Squirrel)
10/27, Knoxville, TN (The Pilot Light)
10/29, Chicago, IL (Empty Bottle)
10/30, Grinnell, IA (Bob's Underground Cafe/Grinnell College)
10/31, Indianapolis, IN (The Underground at the Harrison Center for the Arts)
11/1, Bloomington, IN (The Cinemat)
11/3, Toronto, ON (Whippersnapper Gallery)
11/7, Portland, ME (Space Gallery)
11/8, Somerville, MA (P.A.'s Lounge)
11/9, Annandale-on-Hudson, NY (Bard College)
11/10, Ithaca, NY (Cornell University)
11/11, Lancaster, PA (The Sugar Tank)
Cribs Frontmen Hospitalized, North American Dates Confirmed
Though the brotherly Brits of the Cribs stopped by backstage at Lollapalooza to discuss 1977, the year punk exploded,the Jarmans simply can't stop paying their respects to the musicalforefathers of punk. The latest offerings: a few physical sacraments.First, at a show in Birmingham vocalist/guitarist Ryan Jarman hurledhimself into the crowd, was subsequently stripped by the audience, andimmediately following his rescue by bouncers, passed out. Ryan wasrevived by doctors, and diagnosed with severe fatigue and dehydration.
Ona more serious note, bassist/vocalist/twin-brother Gary Jarman wasadmitted to the hospital just two days later, following days ofcomplaining of "pains in his arms," a band spokesperson confirms. Thesource of the problem was discovered as blood poisoning likely thanksto scratches suffered from the brash strings of his guitar. What aboutyoungest Jarman, Ross? Well, a statement confirms the drummer "is greatand isn't particularly bothered by anything." Ok, then.
Nowthat all Jarmans are ail-free — thanks antibiotics! — the Cribs aregearing up for a North American trek, set roll out in Montreal Nov. 12and hit cities like Boston, Cleveland, Seattle, and Los Angeles. If theJarmans' wounds are any evidence, the Cribs' live show is one not to bemissed.
Cribs tour dates:
11/12, Montreal, QC (Caberet)
11/13, Ottawa, ON (Capitol Music Hall)
11/14, Toronto, ON (Horseshow Tavern)
11/15, Boston, MA (The Paradise)
11/17, Brooklyn, NY (Music Hall of Williamsburg)
11/19, Cleveland, OH (Grog Shop)
11/20, Chicago, IL (Double Door)
11/21, Minneapolis, MN (Varsity Theatre)
11/23, Edmonton, AB (Starlite Room)
11/24, Calgary, AB (Hi-Fi Club)
11/25, Vancouver, BC (Plaza Nightclub)
11/27, Seattle, WA (Neumo's)
11/28, Portland, OR (Doug Fir Lounge)
11/29, San Francisco, CA (Pop Scene)
12/1, Los Angeles, CA (El Rey Theatre)