Though Flaming Lips will spend their forthcoming holidayseason terrestrially, the psych-rockers finally plan to wrap efforts ontheir long awaited film Christmas on Mars, hoping to "hash it out when they're done with their little September tour,"a band spokesperson confirmed to SPIN.com. The film, which hasyet-to-be issued a release date, will hopefully — as according tofrontman Wayne Coyne's recent interview with Billboard.com— unveil at SXSW next March in Austin, TX. "It is coming," Coyne said."In fact, it's better than ever. Because it's taken so long, we'vebecome better filmmakers. There's better computer effects. I think itwill be much better."
"At the five-year mark it already feltlike it was absurd," Coyne said. "It has built a little bit of an urbanlegend about itself… I talk to people, strange as it may seem, whothink they've already seen it 'cause we've been talking about it for solong." In addition, Coyne hopes to take the film on tour in an effortto give fans "a Flaming Lips experience of another kind."
"It'llbe like our live show, which evolves as it goes," Coyne said. "We'llshow it to the audience and let them talk out there on message boards,and then maybe we'll take that and go back and change it and put it outthere again and see what they think… I want the Flaming Lips audienceto shape this."
British Sea Power Roll Out 'Rock Music'
Just a couple of weeks ago when SPIN.com exclusively detailed the band's forthcoming Krankenhaus? EP, it appeared as if British Sea Powerwould be hunkered down plotting the details of their then mysteriousthird long-player for a while. But British Sea Power have unexpectedlyemerged to unveil Do You Like Rock Music?, which will hit storeshelves in the U.S. Feb. 12 courtesy of Rough Trade/World's Fair. The13-track affair, which also features contributions from Howard Bilerman (Arcade Fire), Efrim Menuck (God Speed You! Black Emperor), and Graham Sutton(Jarvis Cocker, Bark Psychosis) will arrive with new tunes such as"Lights Out for Darker Skies," "Waving Flags," and "We Close Our Eyes,"as well as Krankenhaus? tracks like "Down on the Ground" and "Atom."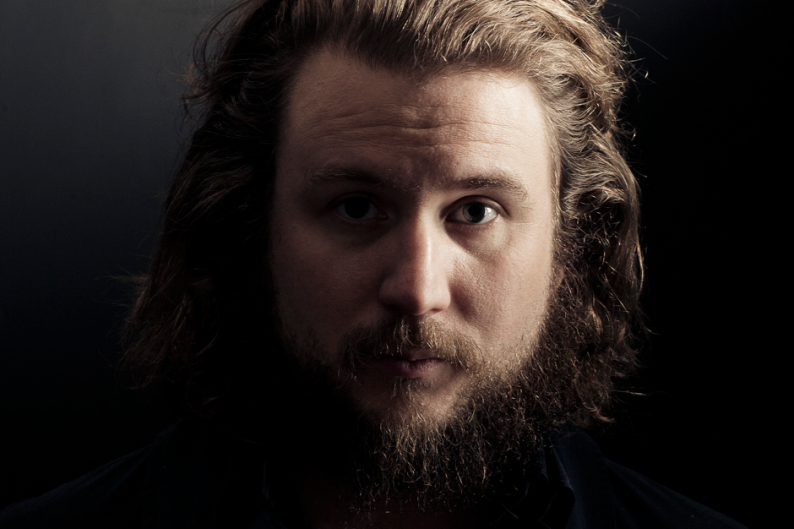 Do You Like Rock Music? tracklisting:
1. "All In It"
2. "Lights Out for Darker Skies"
3. "No Lucifer"
4. "Waving Flags"
5. "Canvey Island"
6. "Down on the Ground"
7. "A Trip Out"
8. "The Great Skua"
9. "Atom"
10. "No Need to Cry"
11. "Open the Door"
12. "We Close Our Eyes"
13. "Elemental"
Six Organs of Admittance Offer Fans 'Shelter From The Ash'
Revolving, tireless music man Ben Chasny (Comets on Fire, Current 93, Badgerlore, August Born, Plague League) has returned to the Six Organs of Admittance moniker and unveiled Shelter From the Ash, his third Drag City release under the project's title, due Nov. 20. As the follow up to 2006's The Sun Awakens, Shelter From the Ash is the product of sessions in San Francisco's Louder Studios alongside collaborators Matt Sweeney, The Magik Markers' Elisa Ambrogio, The Fucking Champs' Tim Green and Comets on Fire's Noel Harmonson.The eight-track album will dispatch tunes such as "Alone With theAlone" and "Final Wing," which along with many others will be unveiledfor fans at a series of West Coast in-store performances.
Six Organs of Admittance In-store performances:
11/16, Los Angeles, CA (Amoeba) 6:30 P.M.
11/17, Berkeley, CA (Amoeba) 4:00 P.M.
11/20, Portland, OR (Jackpot) 6:00 P.M.
11/21, Seattle, WA (Sonic Boom) 7:00 P.M.
Shelter From the Ash tracklisting:
1. "Alone With the Alone"
2. "Strangled Road"
3. "Jade Like Wine"
4. "Coming to Get You"
5. "Goddess Atonement"
6. "Final Wing"
7. "Shelter From the Ash"
8. "Goodnight"
Sonic Youth, Klaxons, Rapture, Annuals On Free Yr Radio Comp.
Remember Free Yr Radio?Since our last report on the campaign, which was launched betweenToyota and Urban Outfitters in support of independent radio, the likesof Sonic Youth, Klaxons, Rapture, and Annualshave descended on Urban Outfitters stores nationwide to churn out liveperformances. Maybe you didn't make it, and if that's the case, youshould check out Free Yr Radio 2007, a collection of live cutsfrom the shows, also featuring B-sides and unreleased tunes from theaforementioned artists and more. The compilation, released to coincidewith non-commercial radio's quintessential event, New York City's CMJ, will be available via all Urban Outfitters stores and via urbanoutfitters.com.All proceeds from the album's sale will benefit the campaign's partnerindependent radio stations, including Seattle's KEXP, Chicago's WLUW,and Los Angeles' KXLU.
Free Yr Radio tracklisting:
1. "Golden Skans" – Klaxons (Previously released as a U.K. B-side)
2. "Hara Kiri" – the Ponys (Recorded live at Daytrotter 2/6/07)
3. "Stephen" – Voxtrot (Recorded live at Daytrotter 3/13/07)
4. "Commander Thinks Aloud" – The Long Winters (Live and previously unreleased)
5. "Swing Low, Sweet Chariot" – Annuals (Previously released as a U.K. B-side)
6. "Easy Eats" – Man Man (Live for Free Yr Radio 5/19/07)
7. "Crimson Red" – the Rapture (Previously released as a bonus track to Tower Records' version of Pieces of the People We Love)
8. "Publish My Love" – Rogue Wave (Live for Free Yr Radio 5/25/07)
9. "Cowbell" – Tapes 'N Tapes (Live for KEXP, Seattle 3/25/07)
10. "Yer Son" – Dinosaur Jr. (Appeared as B-side on the 7″ accompanying vinyl release of Beyond)
11. "Little Brother" – Grizzly Bear (Live from Daytrotter Studios (2/12/07)
12. "Poisenville Kids No Wins" – El-P (Live for Free Yr Radio 7/14/07)
13. "The Distance (Metronomy Remix)" – Dntel (Previously released as a U.K. B-side)
14. "World Looks Red" – Sonic Youth (Live for Free Yr Radio 7/21/07)