Brit sensations Razorlight will bring "America" to America this fall for a string of performances set to unleash material from the band's sophomore self-titled LP, as well as preview new tunes from the quartet's forthcoming third record. "We've spent most of this year trying to find time to tour in the States, so we're really looking forward to finally getting to play these shows," frontman Johnny Borrell said in a statement. "We proved a lot with the band's second album, I think we grew as songwriters and took Razorlight to a new level which these days seems pretty rare with bands on their second record," Borrell continued. "Part of what I'm looking forward to about being in the U.S. is that we can showcase songs that are coming together for album three."
The tour, set to kick off Nov. 11 in Boston, will stroll through cities like New York, Seattle, Chicago, and Los Angeles.
Razorlight tour dates:
11/7, Boston, MA (The Middle East)
11/9, New York, NY (The Fillmore/Irving Plaza)
11/11, Toronto, ON (Phoenix)
11/13, Chicago, IL (The Metro)
11/15, Seattle, WA (Neumo's)
11/17, San Francisco, CA (Mezzanine)
11/19, Los Angeles, CA (Henry Fonda Theatre)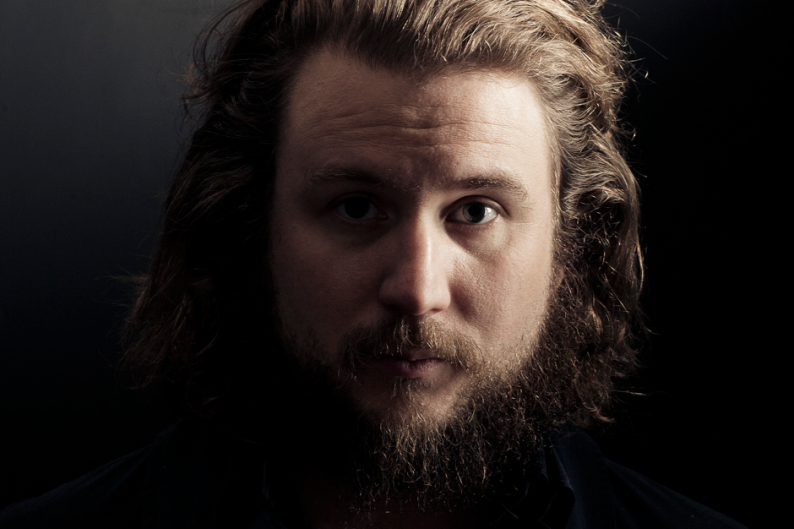 Cobra Starship Announce Sophomore LP
Cobra Starship have revealed details for ¡Viva La Cobra!, the band's sophomore LP and follow up to 2006's While the City Sleep, We Rule the Street, slated to drop Oct. 23. The forthcoming effort, recorded in Brooklyn alongside producer and Fall Out Boy frontman Patrick Stump, was penned while the outfit was on the road for a lengthy North American tour with Decaydance labelmates Fall Out Boy. "We were always bored on tour because we played these enormo-domes outside the city. There was nothing around for miles, so we started writing songs on our laptops," frontman Gabe Saporta said in a statement. "We weren't planning on releasing a new album so quickly, but by the end of the tour we had almost 15 songs written." Following the joint tour, Cobra Starship and Stump booked twenty days in the studio prefacing Cobra Starship's world tour. The result: ¡Viva La Cobra!.
Coheed and Cambria Tote Fall of Troy on Fall Outing
When Seattle's hard rock trio Fall of Troy dropped into Spin HQ earlier this summer for a brief chat amidst the band's slot opening for Deftones' nationwide tour, the Northwest wunderkinds confirmed the future held but one undertaking: "Tour, tour, tour." Well, it turns out Fall of Troy are a group of earnest youngsters, for just today the outfit has been confirmed as the opening act for Coheed and Cambria's North American tour. Fall of Troy, supporting the release of Manipulator, while Coheed and Cambria get behind No World For Tomorrow, will join the shrieking emo-rockers on a 22-date outing, following Coheed's appearance at New York City's CMJ festival Oct. 19. From there, the two bands will head north of the border for a gig in Toronto, then cross back into the ol' Red, White and Blue and hit cities like Detroit, Cleveland, San Diego, San Francisco, Austin, Atlanta, and Washington, DC.
Coheed and Cambria/Fall of Troy tour dates:
10/19, New York, NY (CMJ/Highline Ballroom)
10/29, Toronto, ON (Kool Haus)
10/30, Cleveland, OH (House of Blues)
10/31, Cleveland, OH (House of Blues)
11/1, Detroit, MI (State Theatre)
11/2, Chicago, IL (The Riviera)
11/6, Denver, CO (The Fillmore)
11/7, Salt Lake City, UT (Salt Air)
11/9, San Francisco, CA (Warfield)
11/10, San Diego, CA (SOMA)
11/11, Los Angeles, CA (Wiltern LG)
11/13, Phoenix, AZ (Marquee Theatre)
11/15, Dallas, TX (House of Blues)
11/16, Houston, TX (Wharehouse Live)
11/17, Austin, TX (Waterloo Park)
11/19, Orlando, FL (House of Blues)
11/20, Atlanta, GA (Tabernacle)
11/21, Myrtle Beach, SC (House of Blues)
11/23, Winston-Salem, NC (Millennium Center)
11/24, Norfolk, VA (NorVa)
11/25, Washington, DC (9:30 Club)
11/26, Worcester, MA (Palladium)
Robbers on High Street Map U.S Tour
In continual support of Grand Animals, the rocker's sophomore album, which dropped July 10 via New Line, Robbers on High Street have mapped another U.S. tour, set to roll out Sept. 21 in Philadelphia's World Cafe venue. From there, the trio will stroll along the northeast corridor, hitting cities like Pittsburgh, Toronto, and New York alongside Longwave. Next, Robbers on High Street will team with Great Northern to fill the remaining holes in the band's North American tour itinerary; performances in New Orleans, Atlanta, Houston, Seattle, Los Angeles, and Minneapolis will preface the capstone appearance in Chicago Nov. 18.
Robbers on High Street tour dates:
9/21, Philadelphia, PA (World Cafe Live) #
9/22, Washington, DC (Black Cat) #
9/23, Pittsburgh, PA (Mr. Smalls) #
9/24, Toronto, ON (Horseshoe Tavern) #
9/25, Montreal, QC (Lambi's) #
9/27, Northampton, MA (Iron Horse Tavern) #
9/28, New York, NY (Barch College) *
9/29, Brooklyn, NY (Studio B) #
9/30, Hoboken, NJ (Maxwell's) #
10/23, Chapel Hill, NC (Local 506) $
10/24, Mt. Pleasant, SC (The Village Tavern) $
10/25, Birmingham, AL (Bottletree) $
10/26, Atlanta, GA (The Earl) $
10/27, Tampa, FL (The Crowbar) $
10/28, Orlando, FL (The Social) $
10/29, Tallahassee, FL (Beta Bar) $
10/30, New Orleans, LA (House of Blue)s $
11/1, Houston, TX (Venue TBC) $
11/2, Austin TX (The Mohawk) $
11/3, Dallas, TX (The Cavern) $
11/6, Tucson, AZ (Solar Culture) $
11/7, San Diego, CA (Casbah) $
11/8, Los Angeles, CA (EchoPlex) $
11/9, San Francisco, CA (Bottom of the Hill) $
11/10, Portland, OR (Doug Fir) $
11/12, Seattle, WA (Crocodile Cafe) $
11/15, Denver, CO (Larimer Lounge) $
11/16, Lawrence, KS (The Jackpot) $
11/17, Minneapolis, MN (7th Street Entry) $
11/18, Chicago, IL (Schubas) $
(# w/ Longwave)
(* w/ We Are Scientists)
($ w/ Great Northern)