As if the bill wasn't big enough already, the officials for New York City's fall musical extravaganza CMJ have announced a third and lengthy round of bands set to hit the stages of venues across the isle of Manhattan October 16-20. Bouncing Souls, St. Vincent, Lifetime, Blackpool Lights, Yo Majesty, Scissors for Lefty, Bowerbirds, Deerhunter, Dengue Fever, Schoolyard Heroes, and Flosstrodamus will join the hordes of previously announced performing acts. Oh, and if that wasn't enough to sate your rock'n'roll jones, these bands may do the trick:
Z-Trip, Professor Murder, Georgie James, Octopus Project, A Band Called Pain, Aa, American Steel, Apollo Heights, Black Tie Revue, Blammos, Bloodhorse, Bring Back the Guns, Bryan Scary + the Shredding Tears, Clockcleaner, Cordero, Danava, Deadstring Brothers, Dollar Store, Dynasty Handbag, Fake Problems, Fight Amp, Fog, Forget Cassettes, Frank Jordan, Ha Ha Tonka, Holly and the Italians, Hopewell, Hornet Leg, Innerpartysystem, Irepress, Japanther, Javelina, Jay Reatard, Josie Cotton, King of Prussia, Le Loup, Made in Mexico, Miss Georgia Peach, Monotonix, Monty Are I, Mud, Nikki Corvette and the Stingrays, Papercuts, Permanent Me, Pre, Prince Paul / Baby Elephant, Radio 4, Rosetta, Ruby Isle, Scotland Yard Gospel Choir, Shellshag, Sightings, Slim Cessna's Auto Club, Smoke or Fire, Speck Mountain, Spouse, the Alarmists, the Apes, the Carter Administration, the Chapin Sisters, the Falcon, the Forecast, the Little Girls, the Loved Ones, the Lovemakers, the Mall, the Matches, the Melismatics, the Nobility, the Photo Atlas, the Silos, the Teeth, Thunderheist, Tim Barry, Torche, Total Fucking Destruction, Tulsa, USSR, Waco Brothers, Willie Wisely, Wizardzz, Wooden Ships, and Yip Yip.
Bands Join Fall Out Boy for 'Wild' Tour
Cute is What We Aim For, Gym Class Heroes, and Plain White T's will join Fall Out Boy for the Young Wild Things tour this late fall and early winter, Punknews.org reports. Rolling out with a show in Columbus, OH Oct. 18, the four bands will then head south, knocking out gigs in Austin, New Orleans, Orlando, and Nashville. From there, the 'Young' and 'Wild' acts will hit Eastern Seaboard cities like New York, Boston, and Philadelphia before turning west and appearing in Denver, Phoenix, and San Diego. The tour will cap in Las Vegas Dec. 2.
Young Wild Things tour dates: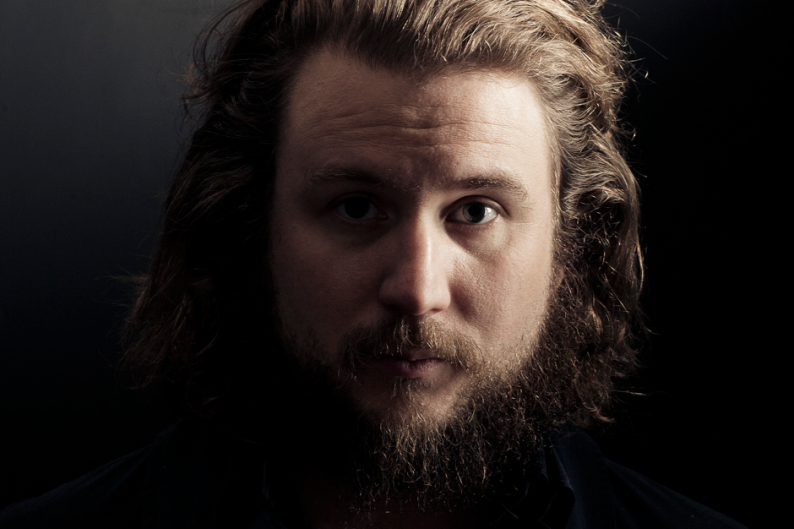 10/18, Columbus, OH (Schottenstein Center)
10/19, Grand Rapids, MI (Delta Plex)
10/20, Chicago, IL (AllState Arena)
10/21, Champaign, IL (Assembly Hall)
10/23, Austin, TX (Frank Erwin Center)
10/24, Grand Prairie, TX (Nokia Live)
10/26, Oklahoma City, OK (Ford Center)
10/27, Memphis, TN (Mud Island Amphitheatre)
10/28, New Orleans, LA (Voodoo Music Festival)
10/30, Jacksonville, FL (Jacksonville Veteran's Memorial Arena)
10/31, Miami Beach, FL (Fillmore)
11/1, Orlando, FL (UCF Arena)
11/2, Mobile, AL (Orange Beach Amphitheatre)
11/3, Duluth, GA (Gwinnett Arena)
11/4, Clemson, SC (Littlejohn Coliseum)
11/6, Nashville, TN (Municipal Auditorium)
11/7, Roanoke, VA (Roanoke Civic Center)
11/9, Lowell, MA (Tsongas Arena)
11/10, Bridgeport, CT (Arena/Harbor Yard)
11/11, Fairfax, VA (Patriot Center)
11/13, Philadelphia, PA (Wachovia Spectrum)
11/14, New York, NY (Madison Square Garden)
11/16, Kanata, ON (Scotiabank Place)
11/17, London, ON (John Labatt Centre)
11/18, Rochester, NY (Blue Cross Arena)
11/20, Auburn Hills, MI (Palace at Auburn Hills)
11/21, Cedar Rapids, IA (US Cellular Center)
11/23, Denver, CO (Magness Arena)
11/24, Albuquerque, NM (Santa Star Arena)
11/25, Phoenix, AZ (Jobing.com Arena)
11/27, Long Beach, CA (Long Beach Arena)
11/29, San Jose, CA (San Jose State Event Center)
12/1, San Diego, CA (San Diego Sports Arena)
12/2, Las Vegas, NV (The Joint)
New Model Army Suffer Visa Issue, Delay Tour Dates
Another day, another victim of the America's strict visa policy, and this time the poor instrument wielding perpetrators are the boys of England's steadfast punk outfit New Model Army. Set to kick off their North American tour today (Sept. 4) behind the release of their tenth studio effort High, New Model Army have been forced to join the ranks of numerous other foreign musical acts attempting to breach the U.S. borders to no or delayed success. Subsequently, the first three dates of the outfit's lengthy outing, shows in New York City, New Jersey and Philadelphia, have been delayed and will be appended to the rear of the tour. New Model Army will now kick off their U.S. jaunt in Washington, D.C. Sept. 8.
New Model Army tour dates:
9/8, Washington, DC (Rock n Roll Hotel)
9/9, Pittsburgh, PA (The 31st St Pub)
9/10, Lexington, KY (The Red Mile)
9/12, Mobile, AL (Soul Kitchen)
9/13, New Orleans, LA (Hi-Ho Lounge)
9/14, Austin, TX (Elysium)
9/16, Tempe, AZ (The Sets)
9/17, Los Angeles, CA (Knitting Factory)
9/18, Costa Mesa, CA (Detroit Bar)
9/19, San Diego, CA (Brick By Brick)
9/20, San Francisco, CA (DNA Lounge)
9/23, Seattle, WA (El Corazon)
9/24, Edmonton, AB (New City Compound)
9/27, Minneapolis, MN (Triple Rock)
9/28, DeKalb, IL (Otto's)
9/29, Chicago, IL (The Note)
10/1, Toronto, ON (Lee's Palace)
10/3, Rochester, NY (Bug Jar)
10/4, Boston, MA (TT The Bears)
10/5, Brooklyn, NY (Southpaw)
Pipettes Slate U.S. Release of LP, Tour
Finally, after much delay, Brit songbirds the Pipettes will release their debut LP, We Are the Pipettes to stateside store shelves Oct. 2 via Cherrytree/Interscope. In support of 16-track LP's release, the Brighton-bred girls — RiotBecki, Rosay, and Gwenno, plus backing band the Cassette – will head stateside for a string of shows this fall, set to kick off with a performance in Chicago Oct. 2. From there, the Pipettes will stroll through an assortment of major cities across North America, including Toronto, Boston, Denver, Seattle, and Dallas.
Pipettes tour dates:
10/2, Chicago, IL (Chicago Park West)
10/3, Detroit, MI (Magic Stick)
10/4, Cleveland, OH (Beachland Tavern)
10/5, Toronto, ON (Opera House)
10/6, Montreal, QC (Petit Campus)
10/8, New York City, NY (Fillmore @ Irving Plaza)
10/9, Boston, MA (Paradise Rock Club)
10/10, Washington, DC (9:30 Club)
10/11, Philadelphia, PA (First Unitarian Church)
10/13, Pittsburgh, PA (Diesel)
10/15, Nashville, TN (Exit/In)
10/16, Atlanta, GA (Vinyl)
10/17, Birmingham, AL (Workplay Theater)
10/18, New Orleans, LA (The Parish @ House of Blues)
10/19, Austin, TX (The Parish)
10/20, San Antonio, TX (Jiggers)
10/21, Dallas, TX (Cambridge Room @ House of Blues)
10/23, Denver, CO (Bluebird Theater)
10/25, Los Angeles, CA (Avalon)
10/29, San Francisco, CA (Bimbo's 365 Club)
10/31, Portland, OR (Wonder Ballroom)
11/1, Seattle, WA (Crocodile Cafe)