The 2007 MTV VMAs were admittedly, if not sinfully, a bit entertaining — the pre-parties, Britney's letdown performance, and even a brawl between Pamela Anderson's former love toys Kid Rock and Tommy Lee all notched as high water marks for the pop voyeurs of earth. And adding to Las Vegas-based circus, albeit mysterious and largely undocumented, is Mastodon axeman Brent Hinds. Hinds, who performed live alongside Foo Fighters' Dave Grohl and Queens of the Stone Age's Josh Homme during the event, is currently in a Sin City hospital with a severe head injury suffered following his performance. Was he simply heading banging out of control? Or did Hinds' cranium fall victim to one of Kayne West's tirades? No one knows for sure, but according to a Punknews.org source, Hinds reportedly engaged in a drunken late night brawl and suffered a broken nose and two black eyes, among other injuries. A Mastodon spokesperson was unavailable for comment at press time.
1990s Bassist Jamie McMorrow Quits Band
Just as Scot punk trio 1990s are preparing for an exhaustive U.S. outing this fall in support of debut LP Cookies, bassist and founding member Jamie McMorrow, who also played alongside frontman Jackie McKeown in '90s outfit Yummy Fur with Franz Ferdinand's Alex Kapranos and Paul Thomson, has announced his departure from the band. The announcement, originally dispatched courtesy of McMorrow via a band blog, was confirmed by a 1990s spokesperson, who stated his exit was due to "some internal issues, personality conflicts, but nothing serious," and claimed that "they're all friends still." McMorrow's blog entry, which claimed he was looking "to do something else," was also further clarified by the spokesperson, "I think he's looking to spend a little more time at home and figure out what's next, take it easy, smoke a joint or two and listen to reggae records."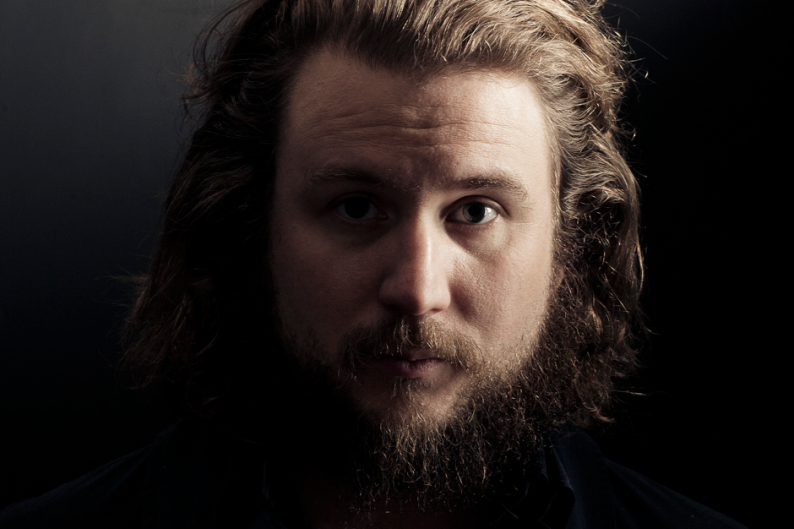 In response to the recent gap in the lineup, McKeown and drummer Michael McGaughrin have tapped Teenage Fan Club bassist Norman Blake for a handful of dates across the Atlantic, but the band's spokesperson doubts the seminal low ender will join for the U.S. tour leg. This is where you come in! Though the 1990s have dispatched word to their extended musical family, including Franz Ferdinand, seeking aid, the band is open to suggestions as to whom you'd like to see fill McMorrow's slot. Head over the band's MySpace page to submit ideas.
Peter Hook: "I would play bass in New Order."
Ok dudes, really, just make up your mind. First, it was the tiff between exiled New Order low ender Peter Hook and frontman Bernard Sumner, due to Hook's claims of New Order's demise via numerous MySpace blog posts and on air interviews. Next, the two strong willed rockers were locked head to head in a battle over rights to the band's name. But it appears one cause may have the power to bandage New Order's open wounds — the late and great Tony Wilson.
"In a conversation with Oliver Wilson about a tribute gig for his father, he asked me what the chances were of getting New Order to perform," Hook wrote to his MySpace blog. "I said, 'Seeing as we have just split up, pretty slim.' He then said to me, "If I could get the others to agree, would you do it?" I said, "In honour of your father, I'd do anything… This means I would sell the popcorn, take the tickets, sweep up after, play bass in New Order/Joy Division/Crawling Chaos." Though Hook cites New Order's recent "split up," a statement sure to upset Sumner, he is prepared to patch up the band's umpteenth break up for Factory records founder and musical honcho Tony Wilson, the man behind much of the band's early success.
Details regarding the remaining band members' involvement have yet to be revealed, as have any details of a forthcoming tribute show to Wilson.
Terrorists Want Britney, Madonna's Heads on Plate
Apparently Britney Spears' lackluster return performance at MTV's VMA Awards ceremony last Sunday (Sept. 9) was felt around the world, even reaching the Middle East and severely upsetting Muhammad Abdel-Al, spokesman and senior leader of Palestinian terror group the Popular Resistance Committees, NME.com reports. The leader, as quoted in the new book Schmoozing With Terrorists: From Hollywood to the Holy Land Jihadists Reveal their Global Plans – to a Jew!, claims Spears is a "prostitute," and even takes stabs at the pop starlet's past, ahem, VMA collaborator, Madonna.
"If I meet these whores I will have the honour — I repeat, I will have the honour — to be the first one to cut the heads off Madonna and Britney Spears if they will keep spreading their satanic culture against Islam," said Abdel-Al. "If these two prostitutes keep doing what they are doing, we of course will punish them"