Legendary Pixies frontman Frank Black will revert to his stage name of ole, Black Francis, for a West Coast tour in support of Bluefinger, the singer/songwriter's latest record, which dropped earlier this week courtesy of Cooking Vinyl. The 14-date outing, toting Violet Clark (vocals), Dan Schmid (bass), and Jason Carter (drums), all which worked on the freshly minted LP, will kick off Oct. 1 in Portland and hit an assortment of cities along the Pacific, including Vancouver, BC, Eugene, and Santa Cruz, as well as San Francisco and Los Angeles, in which the iconic rocker will log numerous performances.
Black Francis tour dates:
10/1, Portland, OR (Fir Lounge)
10/2, Portland, OR (Fir Lounge)
10/3, Vancouver, BC (Richard's on Richards)
10/4, Vancouver, BC (Richard's on Richards)
10/5, Eugene, OR (Wow Hall)
10/7, Sacramento, CA (Harlow's)
10/8, Santa Cruz, CA (The Catalyst)
10/9, San Francisco, CA (Cafe du Nord)
10/10, San Francisco, CA (Cafe du Nord)
10/11, San Francisco, CA (Cafe du Nord)
10/13, Santa Barbara, CA (Soho Music Club)
10/14, San Luis Obispo, CA (Downtown Brew)
10/15, Los Angeles, CA (Safari Sam's)
10/16, Los Angeles, CA (Safari Sam's)
Go! Team's Ninja Goes Solo
It appears Ninja, the fiery lyricist of Brit outfit the Go! Team, is looking to spread her musical wings beyond the dance floor electro rock produced from the outfit she currently fronts. "I'm a rapper," Ninja told NME.com, "I've got exercise books stuffed with lyrics instead of homework going back to when I was 11." The MC, who has been working alongside producer Richard X (Kelis, M.I.A., Jarvis Cocker), also claims her songwriting cannot to be limited to one particular outlet. "If I write a song, I write it for me," she explained, adding, "I'd love to be a solo artist in the future."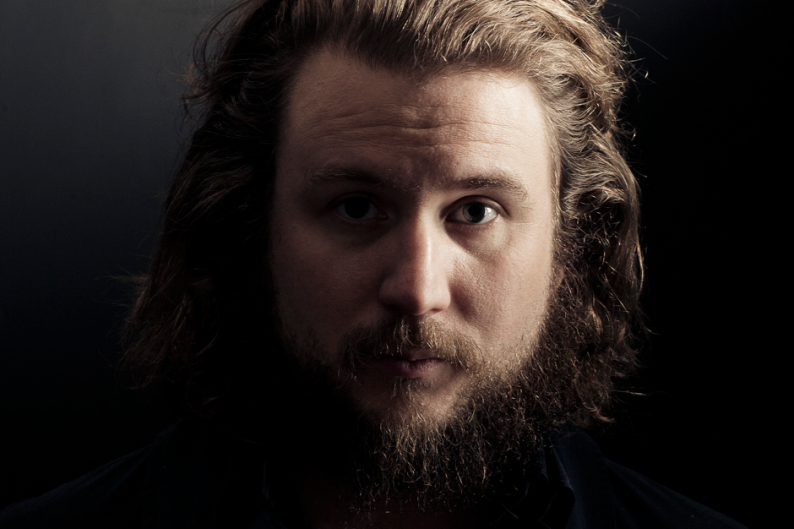 Maps Readies Stateside Shows
In support of his debut LP We Can Create, an electronic-tinged opus ironically created sans computers but with a 16-track tape recorder, Maps, a.k.a. U.K. native James Chapman, will cross the pond for a handful of performances. The five-date outing will commence with a gig in Seattle Sept. 22 before hitting major U.S. markets such as San Francisco, Los Angeles, and New York City. Maps visit will conclude with a show at Brooklyn's Luna Lounge Sept. 29.
Maps tour dates:
9/22, Seattle, WA (Crocodile Cafe)
9/24, San Francisco, CA (Bottom of the Hill)
9/26, Los Angeles, CA (Spaceland)
9/28, New York, NY (Mercury Lounge)
9/29, Brooklyn, NY (Luna Lounge)
Gossip, Long Blondes Scrap U.S. Tour
Just when we were getting all giddy in anticipation of Beth Ditto's stateside Gossip, the powers that be have gone and canceled the Brit outfit's previously announced U.S. tour alongside the Long Blondes and Panthers. Sure, I bet you're thinking a visa issue, that was our first notion, too, but apparently it takes larger forces to stop Ditto's rambunctious stage flailing, namely, one Rick Rubin. According to Pitchfork, the enterprising producer may have been the driving force behind the defunct tour. "I saw [the Gossip] at the Troubadour, and they blew my mind," Rick Rubin told the New York Times Sunday Magazine. "It was the best show I've seen in five years. Afterward, I met with the band. They felt stressed, and they were having trouble writing songs. The energy in the room when they were performing was so intense, and I'm not even sure how we'd get it to feel like that in the studio. So we decided to record a live show during their European tour, and we're going to release a DVD of the live album as their first release."
The Gossip's European tour, which will wrap this week with a handful of shows across the U.K., was documented and originally slated to drop Nov. 16. But due to undetermined reasons, the release has been pushed back, as well as the ensuing supporting tour. You must wait.
But what will the Long Blondes do with their newfound free time? Well, according to a MySpace post, the band will "be spending October and November recording our second album." The bitter truly is offset with a little sweetness.
A band spokesperson was unavailable for comment at press time.