Rock stars have been known to engage in a few strange activities, from Pete Doherty blood-squirting antics to Akon's fervent fan appreciation, and this latest news tidbit of news join their ranks: While sleepwalking, Supergrass Mick Quinn fell out of a window and broke his back. According to Billboard.com, Quinn, vacationing at a villa in the south of France, fell from the first story window while walking in his sleep and broke two vertebrae and damaged his heel. As a result, the band has been forced to cancel a homecoming gig in Oxford, England. "We hope the crazy fool gets back on his feet as soon as possible," said frontman Gaz Coombes. "I'm sure he'll make a full recovery; he's a tough cookie".
Seattle, Atlanta, Louisville in Canty's 'Burn to Shine' DVD
Fugazi drummer Brendan Canty and director Christoph Green are prepping the latest DVD installments of Burn to Shine, a film project featuring bands performing in soon-to-be demolished homes in their respective hometowns. The DVD will showcase performances from Mastodon, Deerhunter, the Black Lips, Shannon Wright, and Snowden, all who performed in Atlanta, a set from Will Oldham, Shipping News, and Magik Markers in Louisville, and a peculiar gig from Pearl Jam's Eddie Vedder, Death Cab For Cutie's Ben Gibbard, Minus the Bear, and the Long Winters, among others, in Seattle.
"At the last minute it was rescued by some guy who came to the filming. He walked by and saw Eddie Vedder playing inside this really cute bungalow," Canty tells Billboard.com of the dilapidated home used as a venue in Seattle. "So this guy walked by and was like, 'I have to buy this house.' I think he bought it for really cheap, lifted it onto a truck and put it on a new foundation in Ballard. He saved it from the wrecking ball. We have footage of the house being moved."
The Atlanta installment, following the release of the Seattle performance, features Mastodon performing acoustic "minus the drummer," which Canty claims "is amazing. Their records are totally impressive, but when you hear them play the songs on acoustic guitars, you realize how interesting their music is. In addition, "Black Lips played and threw shit around the room. They brought their own light show."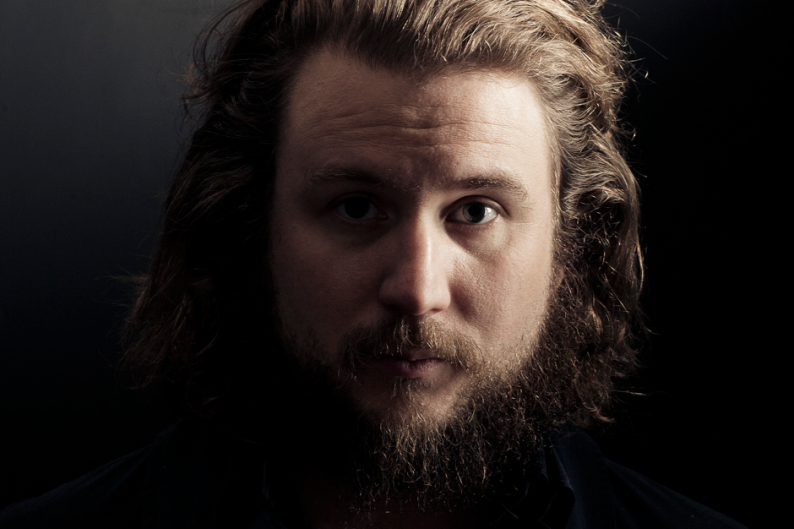 The Louisville bit, although now derailed by post-production issues, will follow the Seattle and Atlanta episodes, and showcases a "fabulous" home built by "this guy who was very religious, but also a musician," with whom Canty wants to interview before the DVD's release.
Though no release dates have yet-to-be announced, Canty hopes all the recently filmed installment will be out by Christmas.
Patrick Wolf Unveils U.S. Tour
Irish lad Patrick Wolf will assume The Magic Position this fall with a string of North American performances, set to kick off in Philadelphia Sept. 30, Pitchfork reports. From there, the eclectic singer/songwriter, who recently announced his retirement, only to refute his own claims just days later, will stroll through eastern cities such as New York, Boston, and Chicago before leaping west and descending the coast from Vancouver, B.C. to Los Angeles.
Patrick Wolf tour dates:
9/30, Philadelphia, PA (Fillmore)
10/1, Washington, DC (Black Cat)
10/3, New York, NY (Webster Hall)
10/4, Boston, MA (Paradise)
10/5, Montreal, QC (Cabaret du Musée Juste Pour Rire)
10/6, Toronto, ON (Lee's Palace)
10/8, Detroit, MI (St. Andrew's Hall)
10/9, Chicago, IL (Metro)
10/11, Portland, OR (Wonder Ballroom)
10/12, Vancouver, BC (The Plaza)
10/13, Seattle, WA (Neumo's)
10/15, San Francisco, CA (Mezzanine)
10/16, Los Angeles, CA (El Rey)