Unless present at one the seminal quartet's final performances on their 1996 farewell tour, it's safe to say most of the Ramones' youthful fan base likely missed out on the chance to catch the band live. But thanks to Rhino, Ramones devotees both seasoned and fresh can watch the Queens-born outfit perform all over the world with It's Alive 1974-1996, a live DVD anthology featuring more than 100 live tunes, due to store shelves Oct. 2. According to Pitchfork, Alive, showcasing live performances from across the band's 25-year history, including numerous takes from their CBGB hey days, also features footage from Berlin, London, and Italy, as well as other Red, White, and Blue metropolises like Chicago, Los Angeles, and Houston.
Flaming Lips Pen Tunes for 'Heartbreak Kid' Soundtrack
In addition to touring behind the release of a live DVD, hitting the festival circuit, and entertaining ideas of Broadway, the Flaming Lips have found a little time to, ya know, write music. And while a traditional album isn't currently on the horizon, a few brand spankin' new Lips tracks will appear on the soundtrack to The Heartbreak Kid, a forthcoming film from the Farrelly Brothers (There's Something About Mary, Dumb & Dumber) starring Ben Stiller, Carlos Mencia, and Jerry Stiller, among others. The tracks, entitled "The Horny Frog" and "Maybe I'm Not the One," will appear alongside tunes from David Bowie, the Weepies, and Matthew Sweet, among others, on the film's soundtrack, which will hit record stores Oct. 2, just days prior to the film's silver screen release Oct. 5.
The Heartbreak Kid soundtrack tracklisting:
1. "The Horny Frog" – the Flaming Lips
2. "Ashes to Ashes" – David Bowie
3. "She Makes Me Fall Down" – Buva
4. "Put the Message in the Box" – World Party
5. "Honey Come Home" – John Alagia
6. "Painting by Chagall" – the Weepies
7. "Gypsy Woman" – Brian Hyland
8. "Take 'Em or Leave 'Em" – Amy LeVere
9. "First Cut is the Deepest" – Buva
10. "Canciones de Amor" – Julieta Venegas
11. "Maybe I'm Not the One" – the Flaming Lips
12. "After Party" – Ozomatli
13. "Different Drum" – Matthew Sweet/Susanna Hoffs
14. "Suffragette City" – David Bowie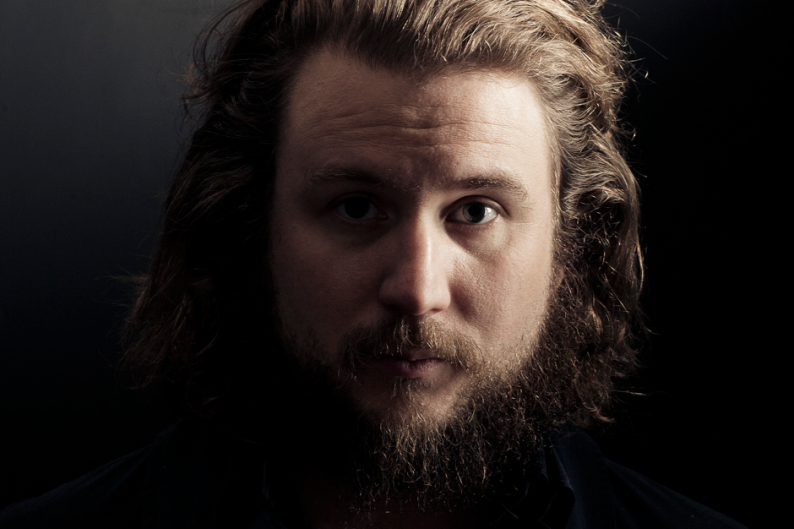 Annuals Plot Fall Outing
In continual support of the North Carolina collective's debt LP Be He Me, and possibly to road test a few fresh tracks, Annuals have unveiled a co-headlining tour with Atlanta-based indie rockers Manchester Orchestra, set to roll out Oct. 27 in Carrboro, NC. From there, the two bands will ascend the East Coast and get spooky in New York City on Halloween, before skipping north of the border for a few gigs. Following a few Midwest appearances, Annuals and Manchester Orchestra will stroll down the West Coast, stopping through Seattle, Portland, and San Francisco, head inland to Phoenix, and then cap with a performance in Lawrence, KS Nov. 19.
Annuals tour dates:
10/27, Carrboro, NC (Cat's Cradle) *
10/28, Washington, DC (Rock & Roll Hotel) *
10/30, Philadelphia, PA (North Star Bar) *
10/31, New York, NY (Bowery Ballroom) *
11/1, Boston, MA (Great Scott) *
11/2, Montreal, QC (Le Gymnase) *
11/3, Toronto, ON (Mod Club) *
11/5, Detroit, MI (Shelter) *
11/6, Chicago, IL (Subterranean) *
11/7, Minneapolis, MN (Varsity) *
11/10, Seattle, WA (Crocodile Cafe) *
11/11, Vancouver, BC (Plaza Club) *
11/12, Portland, OR (Doug Fir Lounge) *
11/14, San Francisco, CA (Bottom of the Hill) *
11/15, Hollywood, CA (Troubadour) *
11/16, San Diego, CA (Epicentre) *
11/17, Tempe, AZ (The Clubhouse) *
11/18, Denver, CO (Hi-Dive) *
11/19, Lawrence, KS (The Bottleneck) *
(* w/ Manchester Orchestra)
Bad Brains Unveil a Few West Coast Dates
On the heels of an acclaimed Virgin Fest performance, Jah-praising punk quartet Bad Brains have expressed their love for the Golden State, slating a handful of dates set to deliver tunes from the band's latest album, Build a Nation, to folks in four California cities. Kicking off with an appearance in San Diego Sept. 22, the natty dreads of Bad Brains will then jump north to San Francisco, and return to SoCal for a two performances.
Bad Brains tour dates:
9/22, San Diego, CA (Street Scene/Coors Amphitheatre)
9/24, San Francisco, CA (Slim's)
9/25, Anaheim, CA (House of Blues)
9/26, Los Angeles, CA (House of Blues)