In what will likely log as his damning arrest among many, many others, renowned toxin-lovin' Babyshambles frontman Pete Doherty has again been taken into custody for alleged possession of narcotics, NME.com reports. Banned from London following his last arrest for possession of heroin, crack cocaine, ketamine, and cannabis, Doherty was allowed a brief return by the courts to perform at last night's Virgin Festival event. But around 2 A.M. following his performance, a vehicle Doherty was riding in was pulled over by police in East London. The 28-year-old rocker was subsequently arrested and currently sits in jail awaiting bail. Due to face sentencing in his previous drug arrests Sept. 4, Doherty was warned by District Judge Davinder Lachlar at his last court hearing (Aug. 7), stating his sentencing would be based upon his progress and conduct up to the date. Uh, oops.
In a very odd, coincidental twist of fate, XFM.co.uk reports that former Libertines band mate and current Dirty Pretty Things frontman Carl Barat will perform inside the walls of London's Pentonville Prison, the same prison in which Barat visited Doherty four years ago. The prison, which Doherty was sentenced to for burglarizing Barat's instruments for drug money, is hosting an event in partnership with the Wasted Youth Campaign to address the high suicide rates of youths in custody. With his latest arrest, will Doherty be issued a front row ticket?
Ben Lee Chats Against Me! Covers
Scores of listeners are clueing into Against Me!'s latest opus New Wave, its huge hooks, angsty delivery, and sleek polish. And among the album's newfound fans is Aussie singer/songwriter Ben Lee, who has embraced the album, covering it in its entirety and posting the results to his MySpace profile. In an attempt to uncover his motivations, SPIN.com caught up with Lee, who is also preparing for the release of Ripe, his sixth studio album out Sept. 4.
"I instantly loved New Wave," Lee told SPIN.com. "I heard it as a classic pop record, despite how aggressive and punk it is. I always pay attention to songwriting and the writing was 100 percent on every song." Lee, who recorded the covers alongside keyboardist Nic Johns just a few weeks ago in his living room in California, claims he was never a huge Against Me! fan but finally "got it" with the release of New Wave. "They are powerful because they are both accessible and dangerous, the way all great rock bands should be. They have something to say. They are reaching for greatness."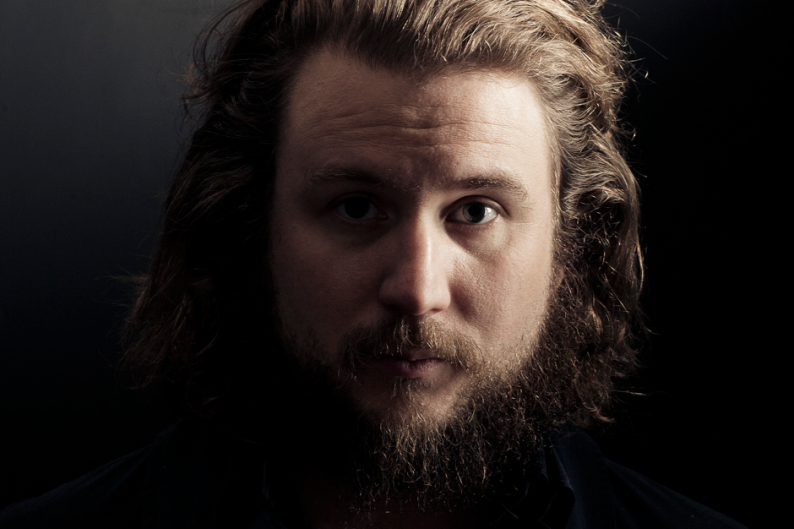 Download Ben Lee's interpretations of Against Me!'s New Wave at MySpace.
Morrissey Slates Tour, Residencies
In what could be an attempt to meet his final resting place a little sooner, the king of mope Morrissey has mapped an exhaustive, possibly throat-cracking nationwide tour highlighted by residencies in San Francisco, Los Angeles, and New York City. His tour, commencing with a gig in Las Vegas, will see the sexy vegan perform four shows at San Francisco's Fillmore venue, before heading south to Los Angeles and logging an 11-night stand at the City of Angels' Palladium. Next, following a few assorted shows en route, will appear at New York's Hammerstein Ballroom five nights, and wrap with shows in Boston, Baltimore, and Washington, D.C.
Morrissey tour dates:
9/21, Las Vegas, NV (The Pearl)
9/23, San Francisco, CA (Fillmore)
9/24, San Francisco, CA (Fillmore)
9/26, San Francisco, CA (Fillmore)
9/27, San Francisco, CA (Fillmore)
9/29, Santa Barbara, CA (County Bowl)
10/1, Los Angeles, CA (Palladium)
10/2, Los Angeles, CA (Palladium)
10/4, Los Angeles, CA (Palladium)
10/5, Los Angeles, CA (Palladium)
10/6, Los Angeles, CA (Palladium)
10/8, Los Angeles, CA (Palladium)
10/9, Los Angeles, CA (Palladium)
10/11, Los Angeles, CA (Palladium)
10/12, Los Angeles, CA (Palladium)
10/13, Los Angeles, CA (Palladium)
10/15, Salt Lake City, UT (Thanksgiving Point)
10/17, Waukegan, IL (Genesee Theatre)
10/19, Royal Oak, MI (Royal Oak Music Theatre)
10/20, Merrillville, IN (Star Plaza)
10/22, New York, NY (Hammerstein Ballroom)
10/23, New York, NY (Hammerstein Ballroom)
10/26, New York, NY (Hammerstein Ballroom)
10/27, New York, NY (Hammerstein Ballroom)
10/28, New York, NY (Hammerstein Ballroom)
10/30, Boston, MA (Orpheum)
10/31, Baltimore, MD (Rams Head)
11/2, Washington, DC (Constitution Hall)