In yet another news bit regarding the ever-growing number of visa issues, the front line of American's border system has again spared us citizens the horrors of another evildoer attempting to breach our sacred grounds: Lily Allen. According to BBC.com, Allen was detained at the Los Angeles International Airport Sunday (Aug. 5), questioned, and subsequently stripped of her visa, possibly due to an incident in London this past March in which Allen allegedly assaulted a photographer. And usually entry hindrances translate to a canceled U.S. tour, but an according to an Allen spokesperson, quoted in the story, the pop tart's "commitments will carry on as normal. The work visa will be sorted out by her next visit."
And Allen's manager, quoted by Billboard.com, further settles speculation: "It's rubbish. There's no story; it's all good. She's in Las Vegas right now, and she will be there until Thursday shooting a video with Common and Kanye West [for Common's 'Drivin' Me Wild']…It's all going to be sorted out." Let's hope Allen conquers those visa barriers, and, er, the booze, and arrives stateside as planned this fall.
Judge to Pete Doherty: Quit Drugs or Go to Jail
After a string of wrists slaps and threats, toxin-lovin' Babyshambles rocker Pete Doherty has been issued a final ultimatum from a London Judge: "If he does not show the motivation in four weeks, it will be prison — it's as simple as that," district Judge Davinder Lachlar told Doherty's lawyer, before shrugging off a financial penalty as a "totally unrealistic suggestion." According to Billboard.com, Doherty, who again tested positive for drugs despite recently entering a court ordered rehab facility, has been granted bail until Sept. 4.
UNKLE Maps U.S. Tour
Brit electro duo UNKLE, separately known as James Lavelle and Richard File, will retell their War Stories on the road this fall for the first time as a live band, now recreating the outfit's blips, bleeps, and house-heavy thumps with guitars, bass, drums and synths. Kicking off with a performance in New York City Oct. 18, UNKLE will then stroll through Toronto and Chicago before heading out west for appearances in Los Angeles, San Francisco, and Las Vegas.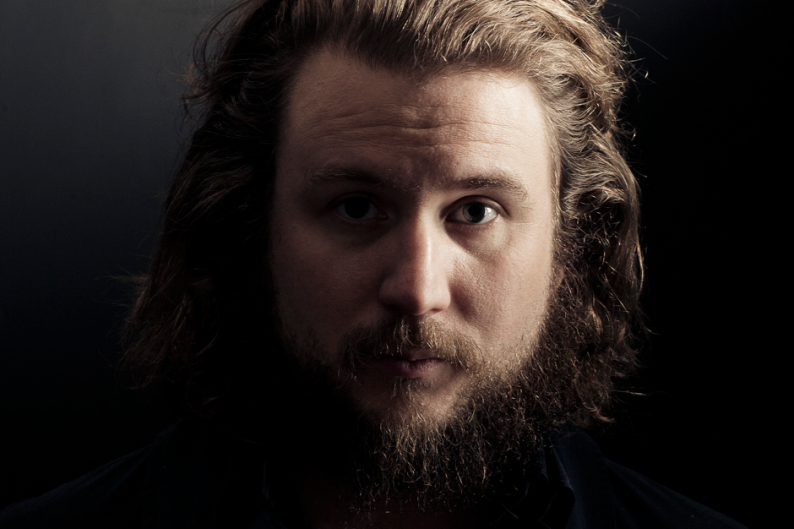 UNKLE tour dates:
10/18, New York, NY (Webster Hall)
10/19, Toronto, ON (Lee's Palace)
10/20, Chicago, IL (Metro)
10/26, Los Angeles, CA (Echoplex)
10/27, San Francisco, CA (Mezzanine)
10/28, Las Vegas, NV (Vegoose Festival)
Johnathan Rice Preps Album, Joins Rilo Kiley on Road
New York City troubadour Johnathan Rice has announced the release of Further North, his sophomore album and follow up to 2005's Trouble is Real, which is slated to hit store shelves in Sept. 11 via Reprise. Rice, in support of the new record, which was produced by Jason Lader (System of a Down, Gwen Stefani), Farmer Dave Scher (Beachwood Sparks), and Rice himself, will join Rilo Kiley on the SoCal-based indie band's previously announced U.S. tour. Rice's pensive ditties will warm audiences in cities such as Portland, Denver, and Chicago, as well as Toronto, Boston, and New York.
Jonathan Rice/Rilo Kiley tour dates:
9/6, San Francisco, CA (Warfield)
9/7, Portland, OR (Crystal Ballroom)
9/8, Seattle, WA (Showbox)
9/11, Denver, CO (Ogden Theatre)
9/12, Columbia, MO (University of Missouri/Jesse Auditorium)
9/13, Omaha, NE (Sokol Auditorium)
9/14, Minneapolis, MN (First Avenue)
9/15, Chicago, IL (Rivera Theater)
9/17, Royal Oak, MI (Royal Oak Music Theatre)
9/18, Toronto, ON (Phoenix Theatre)
9/19, Montreal, QE (La Tulipe)
9/20, Saratoga Springs, NY (Skidmore College) *
9/21, Boston, MA (Avalon)
9/22, New York, NY (Webster Hall)
9/23, New York, NY (Webster Hall)
(* solo performance)