Even though you'll read hundreds of news pieces that lead with a weather report of Baltimore's Virgin Festival — let me add, just for a moment, my two cents to the mix. It's 103 degrees at the packed Pimlico racetrack right now, and that's hot enough to let the friggin' crabs steam themselves.
However, this did not pose problematic for Edmonton, Alberta's Shout Out Out Out (out out out…) who delivered a frankly, kickass set inside the electronified dance tent. Clad in token 1980's irono-wear — gold chains, sideways trucker hats, tapered black jeans and the like — their infectious dance punk got the crowd jumping, even at noon on a Saturday morning. Tracks such as "Chicken Soup for the Fuck You! " and "Dude, You Feel Electrical" were a mixture of Daft Punk, the MC5, and what your Apple sounds like if you turn the voice command function on. The band employs 1970s vocaphone technology (a device that transforms any lead vocals into Stephen Hawking), five vintage synthesizers, three basses, and synchronized drumming. Stage moves included frontman Nik Kozub's scissor kicks, the holding of a snare drum over the drummer's head, and tossing much-appreciated bottles of ice cold H20 into the crowd. As they closed with a raucous never-ending synth-plosion of disco-beats like gunshots, the phrase "dance 'till you drop" took on an entirely new meaning.
Also attending Shout Out Out Out Out was none other than Jesus Christ — or at least, a concertgoer committed to wearing a crown of thorns and long billowing robes for the day. "Who are you excited to see, savior?" I asked, curiously. "I'm here for the Beastie Boys," he confessed. "I mean naturally…I brought them here." However, this small talk did not stop me from getting smacked in the face with an errant Shout Out Out Out drumstick. I guess Jesus doesn't love me after all.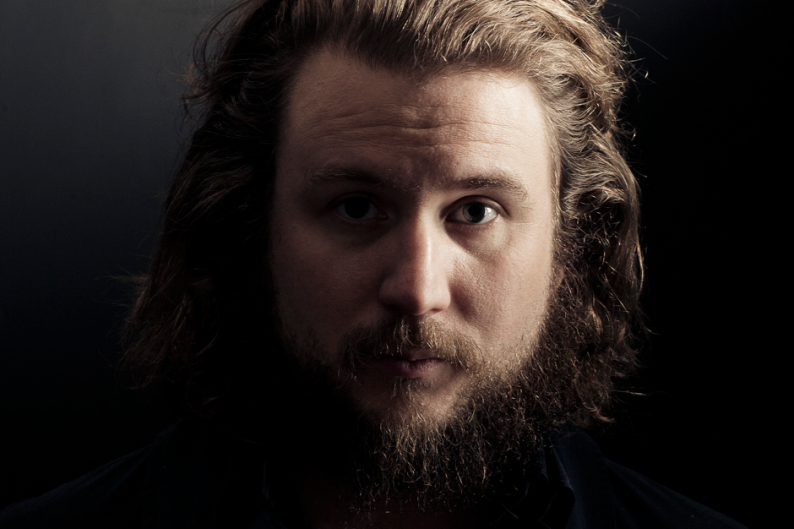 After recovering with a few underage vodka and red bulls (you gotta love festivals), I fought my way into the first row for gossip rag soul sister Amy Winehouse. 'C'mon bitch, get out here!" begged one fan, sweltering in hot sun awaiting Amy Winehouse's hotly debated arrival onstage. That she eventually did to a corral of '60s Shangri La's, looking like a swizzle stick Medusa in her signature ratted beehive, the tiniest shorts known to mankind and black crop top, revealing a jutting, all too flat stomach. As Winehouse sang a series of Motown-inflected tracks from breakout album Back to Black, she stared offstage as she rotated her hips, occasionally feeling the sides of her face for signs of melting Kohl eyeliner. Her two backup singers wore matching white wife-beaters and silver chains, harmonizing on "Me and Mr. Jones" and contributing at one point, the chorus of "Doo Wop (That Thing)" to the tail end of "He Can Only Hold Her." Her set showcased Winehouse's rough around the edges doo wop, Dinah Washington-vibe, as she scatted and improvised unique harmonies to tracks about tortured love affairs and substance abuse — namely with newlywed Blake Fielder-Civil. The band's vintage Burt Bacharach sounding arrangements kept Amy going, with original trumpet solos, jazz flute and the occasional dub beat. As she closed with so-everywhere-it's-nowhere single "Rehab," suddenly V-fest turned into the set of John Waters' Hairspray. "I'm so proud that she wasn't drunk," concluded one attendee. Word.
Then it was time for Maryland crab cakes. Verdict: delicious!
Southern California's Incubus is the definitive festival band. I mean, they're great to listen to while stoned, hard enough to appease the chin-pierced rocker set and in case you were wondering, if dashing frontman Brandon Boyd still looks decent without a shirt on. The hits came early, as the sunburnt crowd sang loudly to the chorus of "Wish You Were Here," the acoustic "Drive" and the surprisingly synthy "Megalomaniac" off 2003's A Crow Left of the Murder. While a post- "S.C.I.E.N.C.E" Incubus serves a familiar formula featuring their soft-loud-soft arrangements, live scratching from Gavin Kopella and elaborate prog-rock guitar solos from seasoned pro Mike Einzinger (wearing a striped shirt buttoned up to his throat — what is he, nuts?) — they do it knowingly, catering especially to the fans, who in turn, due to a severe beach ball shortage, blew up complimentary lubricated condoms and batted them around the crowd like balloons. (Note: this is gross.) Crowd-surfing girls with lower back tattoos screamed their guts out, as pot smoke circled, Brandon Boyd eventually breaking out the bongos, Matthew McConaughey-style, an unexpected compliment to melodious amplifier static with a bass-driven edge. On what feels like the hottest day of the year in a space normally reserved for racehorses, sometimes a little rock'n' roll is all that can ail you. CHANDLER LEVACK