In support of the duo's latest record and sixth long player to date, We Are the Night, Tom Rowlands and Ed Simons, a.k.a. the Chemical Brothers, have slated a handful of live U.S. dates, their first stateside shows in over five years. The Brit electronic duo's six-date outing will offer block rockin' beats to fans in cities like New York City, Chicago, San Francisco, and Los Angeles.
Chemical Brothers tour dates:
9/21, New York, NY (Hammerstein Ballroom)
9/22, Brooklyn, NY (McCarren Pool)
9/24, Chicago, IL (Riviera)
9/26, Denver, CO (The Fillmore)
9/28, San Francisco, CA (The Concourse)
9/29, Los Angeles, CA (Nocturnal)
Justin Timberlake Laces Up for 'Love Guru'
"SexyBack" singer, restaurateur, helping hand, and blossoming actor Justin Timberlake will return to the silver screen with The Love Guru, a forthcoming comedy from Mike Myers, which will feature Timberlake portraying a professional hockey player, Reuters.com reports. Myers, a infamous hockey devotee, will depict a self-help expert entangled in a love triangle between a star Toronto Maple Leafs hockey player, played by Romany Malco, and his separated wife, who leaves him for the Los Angeles Kings' rival hockey savant Jacques Grande, played by Timberlake. Set to go into production next month, The Love Guru has been slated for a June 20, 2008 release.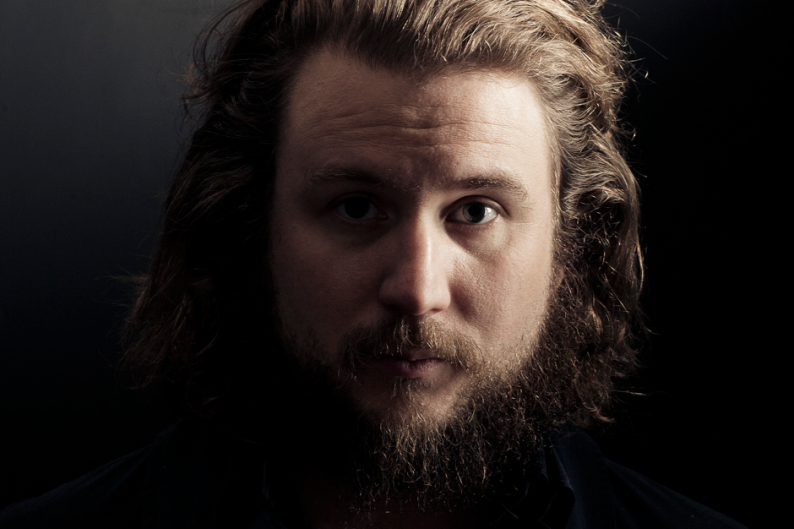 Queens of the Stone Age Plot Fall Tour
Stoner rockers rejoice! Queens of the Stone Age will rattle skulls and induce a "Sick Sick Sick" hard rock sentiment nationwide as the band continues its tour behind Era Vulgaris, rolling forward tomorrow with a gig opening for Rage Against the Machine's once-perplexing performance in East Troy, WI, BrooklynVegan.com reports. From there, Josh Homme and co. will stroll north of the border, head down to Texas, wrap through the south and ascend the East Coast, stopping into cities like Atlanta, Norfolk, Boston, and New York along the way. Finally, following a few gigs in the Midwest, Queens of the Stone Age will conclude its 30-date outing in Los Angeles Oct. 29. A band spokesperson was unavailable for comment at press time.
Queens of the Stone Age tour dates:
8/24, East Troy, WI (Alpine Valley Music Theater) @
8/25, Maplewood, MN (Myth)
8/26, Winnipeg, MB (Winnipeg Convention Center)
8/27, Saskatoon, SK (Prairieland)
8/29, Edmonton, AB (Shaw Conference Center)
8/30, Calgary, AB (Calgary Stampede Corral)
9/1, Vancouver, BC (Orpheum Theater)
9/14, Austin, TX (Austin City Limits) *
9/15, Austin, TX (La Zona Rosa) *
9/16, Dallas, TX (House of Blues) *
9/17, Houston, TX (Verizon Wireless Theater) *
9/19, Orlando, FL (House of Blues) *
9/20, Tallahassee, FL (The Moon) *
9/21, Jacksonville, FL (Plush) *
9/22, Atlanta, GA (Tabernacle) *
9/24, Asheville, NC (The Orange Peel) *
9/25, Norfolk, VA (The NorVa) *
9/26, Baltimore, MD (Rams Head Live) *
9/28, Homestead, PA (Carnegie Theatre) *
9/29, Philadelphia, PA (The Electric Factory) *
10/9, Providence, RI (Lupo's)
10/12, Boston, MA (Orpheum Theater)
10/13, New York, NY (Theater at Madison Square Garden)
10/17, Clifton Park, NY (Northern Lights)
10/20, Columbus, OH (Lifestyle Communities Pavilion)
10/22, Grand Rapids, MI (Orbit Room)
10/23, Detroit, MI (Fillmore)
10/24, Milwaukee, WI (Eagles Club/The Rave/Eagles Ballroom)
10/25, Chicago, IL (Riviera Theater)
10/29, Los Angeles, CA (Nokia Theater LA Live)
(@ w/ Rage Against the Machine) (* w/ Dax Riggs)
Melvins to Hit Road
Steadfast Northwest punk outfit the Melvins have announced a fall tour with Los Angeles-based duo Big Business, set to kick off in the City of Angels Sept. 15 with a show alongside alt-rock mainstays Mudhoney. The band, which was one of Kurt Cobain's favorite punk outfits, will then head up the West Coast, performing in Seattle, Portland, and Sacramento en route. Cutting inland through Denver, Chicago, and Detroit, the Melvins will then gig throughout the eastern seaboard, head south, and wrap in Tempe, AZ Oct. 22.
Melvins tour dates:
9/15, Los Angeles, CA (The Henry Fonda Theater performing) *
9/16, Sacramento, CA (Harlow's Night Club)
9/18, Seattle, WA (Showbox)
9/19, Portland, OR (Wonder Ballroom)
9/21, Fort Collins, CO (Aggie Theater)
9/22, Denver, CO (Gothic Theatre)
9/23, Colorado Springs, CO (The Black Sheep)
9/25, Lawrence, KS (The Bottleneck)
9/26, Sauget, IL (Pop's)
9/27, Chicago, IL (Double Door)
9/28, Detroit, MI (Small's)
9/29, Cleveland, OH (Peabody's)
10/1, Philadelphia, PA (The Fillmore at TLA)
10/2, Baltimore, MD (Ottobar)
10/5, New York, NY (The Fillmore at Irving Plaza)
10/6, Brooklyn, NY (Luna Lounge)
10/9, Spartanburg, SC (Ground Zero)
10/10, Athens, GA (40 Watt Club)
10/11, Birmingham, AL (Bottle Tree)
10/12, Knoxville, TN (Blue Cats)
10/13, Nashville, TN (Exit In)
10/15, New Orleans, LA (One Eyed Jacks)
10/16, Houston, TX (Red Room at Meridian)
10/17, Austin, TX (Emo's)
10/18, Dallas, TX (Granada Theatre)
10/22, Tempe, AZ (Clubhouse)
(* w/ Mudhoney)