Austin, TX-based indie pop outfit Oh No! Oh My! have announced the release of Between the Devil and the Sea, a five-track affair landing on record store shelves Aug. 7 courtesy of the Dim Mak imprint. In support of the new EP, the band, comprised of core members singer/songwriter Greg Barkley, multi-instrumentalist Daniel Hoxmeier, and drummer Joel Calvin, will hit the road alongside Brooklyn's keyboard-toting trio, for SPIN.com Artist of the Day Au Revoir Simone. The duo's tour, prefaced by a few solo Oh No! Oh My! gigs in July and early August, will kick off proper-like in Boston Aug. 13 before leading the newfound touring team north of the border and west across America's midsection. Next, Oh No! Oh My! and Au Revoir Simone will slide down the West Coast, paddle through the bayous of the south, then head north and wrap with a gig in New York City Sept. 8.
Between the Devil and the Sea tracklisting:
1. "Oh Be One"
2. "Our Mouths Were Wet"
3. "The Party Punch"
4. "The Bike, Sir"
5. "A Pirate's Anthem"
Oh No! Oh My! tour dates: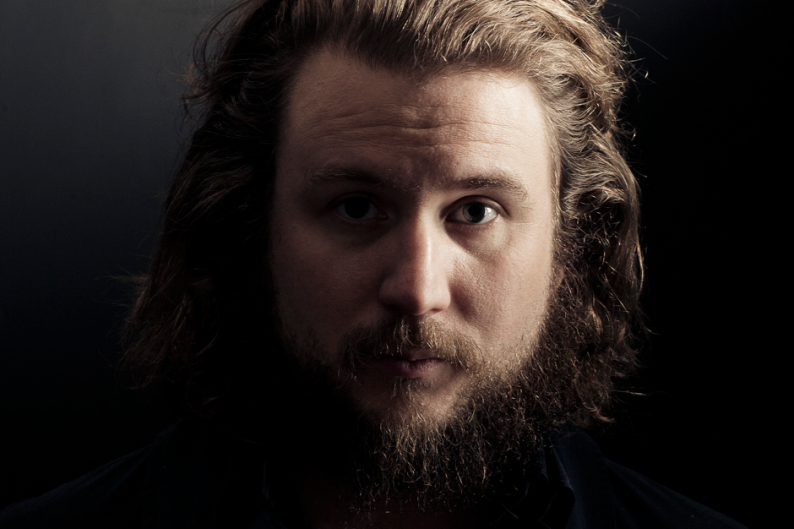 7/5, Austin, TX (The Parish)
7/12, Lubbock, TX (Jake's Backroom)
7/14, Las Vegas, NV (Beauty Bar) *
7/17, Santa Barbara, CA (Velvet Jones) *
7/18, San Francisco, CA (The Independent) *
7/19, Los Angeles, CA (The Troubadour) *
7/20, San Diego, CA (Beauty Bar) @
8/10, Memphis, TN (Hi Tone Cafe)
8/13, Boston, MA (TT the Bear's) %
8/14, Montreal, QC (Main Hall) %
8/15, Toronto, ON (Lee's Palace) %
8/16, Cleveland, OH (Beachland Ballroom) %
8/17, Chicago, IL (Abbey Pub) %
8/18, Minneapolis, MN (7th St. Entry) %
8/21, Seattle, WA (Chop Suey) %
8/22, Vancouver, BC (TBA) %
8/23, Portland, OR (TBA) %
8/27, Tucson, AZ (TBA) %
8/29, Denton, TX (Rubber Gloves) %
9/1, Baton Rouge, LA (Spanish Moon) %
9/2, Birmingham, AL (Bottle Tree) %
9/3, Atlanta, GA (Drunken Unicorn) %
9/4, Chapel Hill, NC (Local 506) %
9/5, Washington, DC (The Rock and Roll Hotel) %
9/6, Baltimore, MD (Ottobar) %
9/7, Philadelphia, PA (TBA) %
9/8, New York, NY (Mercury Lounge) %
(* w/ The Deadly Syndrome + Let's Go Sailing!)
(@ w/ The Deadly Syndrome)
(% w/ Au Revoir Simone)
Now Watch This:
Oh No! Oh My! at CMJ '06
On the Web:
Oh No! Oh My! at MySpace.com
Au Revoir Simone at MySpace.com
Talk: How did you react to the news: with an 'Oh No!' or an 'Oh My!' ?