Elliott Smith, the troubadour behind haunting acoustic compositions such as "Needle in the Hay" whose life came to an untimely end in 2003, will be memorialized with Elliott Smith, a 200-plus-page photo book compiled by renowned photographer Autumn de Wilde, the same lady behind the lens of the cover shot from the singer/songwriter's 2000 album Figure 8. The book, also containing Smith's handwritten lyrics and interviews from Ashley Welch, Smith's sister, Beck, Ben Gibbard, Chris Walla (Death Cab), and Matthew Caws (Nada Surf), among others, will arrive in November courtesy of Chronicle Books, alongside a five song CD of previously unreleased live material. A portion of the project's proceeds will be donated to the SIMS Foundation to supply affordable mental health care to musicians, and Outside In, a Portland, OR-based homeless youth non-profit group.
SPIN.com caught up with de Wilde, speaking from her home in Los Angeles, to uncover the details, ideas, collaborations, motivations, and ultimately the hardships behind the creation of Elliott Smith.
"I had all these photos in a box and was thinking about it [book] and I wasn't sure if I wanted to do it… I started thinking about it a couple of years ago, and in 2006 I actively started thinking about it as a real thing," de Wilde says about the book's birth. "First I asked his sister [Welch], that was really important to me, and then Joanna [Bolme, bassist for the Jicks], his ex-girlfriend in Portland."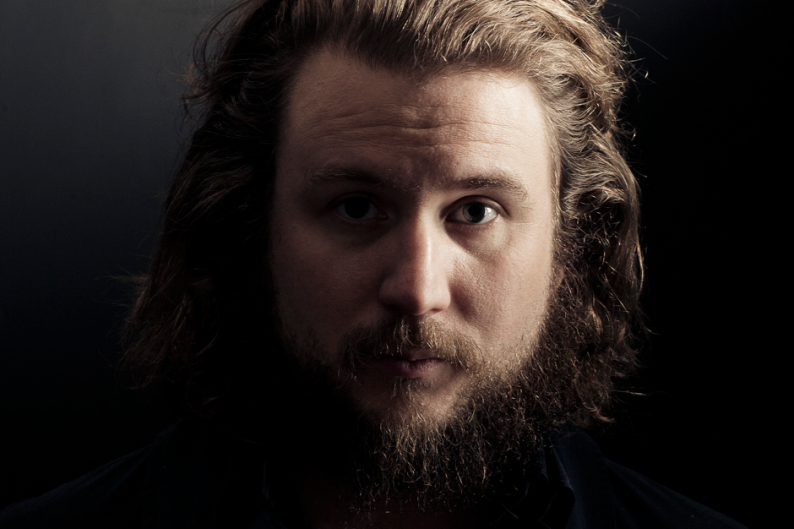 With the blessing of Smith's inner circle, de Wilde then dove into a collection of well over 500 photos of Smith, ranging from promotional portraits to snap shots capturing the singer/songwriter at his most intimate, and in the process she opted to pair the photos with candid informal interviews from friends, associates, and musicians.
"I didn't want it to turn into a biography, I wanted to record conversations that I had had with other people that had been close to him," de Wilde said about the accompanying content. "There were a lot of terrible things that happened in Elliott's life and I didn't want his history to only be about that — he was one of the funniest people I've known in my life. If stories happen in conversation, people understand the complexity of his character, so he's not a sad guy, not just the guy that did drugs… just a really fantastic friend, he's just hilarious."
De Wilde then recorded chats with the likes of Beck and Walla — whose discussion on being photographed will become the book's forward — Caws, and Welch, as well as Mark Flanagan, owner of L.A.'s Largo Club, Neil Gust (Heatmiser), Sam Coomes (Quasi/Heatmiser), producers Rob Schnapf and Jon Brion, and Ben Gibbard (Death Cab for Cutie), the latter an individual who had never known Smith, but divulged the late musician's deep influence unto his music. "I had heard some of the things he [Gibbard] said about Elliott's songwriting and thought it would be nice to get his view, of one songwriter on a another songwriter."
But throughout the process de Wilde couldn't shake the thought of including one tune, and the process snowballed. "I really wanted that song, because you can hear Elliott laughing and he forgets the words part way through and starts giggling… it made me miss him a lot," she said about Smith's cover of Hank Williams Jr.'s "All My Rowdy Friends Have Settled Down," a tune Flanagan had recorded and once played for her.
From there, she uncovered four more tunes, Either/Or's "Angeles" and "Between the Bars," "Clementine" from his self-titled LP, and a cover of Quasi's "Clouds," which Flanagan recorded at the Largo club, a place de Wilde claims Smith would go to "to try out new material."
Reflecting, de Wilde, when asked which photos she values the most from Elliott Smith's massive collection, she recalls the shoot for Smith's French film-influenced "Son of Sam" music video. "I'm really excited about those photos," de Wilde said. "They're so movie like, and Elliot had a lot fun playing the character he was playing in the video… which was himself"