Cat Power, Bright Eyes, and Feist, as well as Norah Jones, the Black Keys, and M. Ward, among others, have been tapped to perform tunes for the soundtrack to the Ethan Hawke-directed film The Hottest State. The album, out Aug. 7 via the Hickory label, features each artist's interpretation of tracks written by Grammy Award-winning singer/songwriter Jesse Harris exclusively for the film. Willie Nelson, Emmylou Harris, and Jesse himself also contribute performances to the project.
"From our first conversation, I was overwhelmed by the quality of Jesse's songwriting and how perfectly matched it was to my aspirations for the tone and mood of the film," Ethan Hawke said in a statement. "An idea began to develop: What if we scored the film entirely with original songs written by Jesse and performed by contemporary artists hand-picked to match certain scenes? To my mind this would give the entire film a continuity of authorship while still providing massive shifts in energy."
The film, an adaptation of Hawke's novel of the same name, which documents "the joy, pain, erotic highs, and emotional lows of first love," hits U.S. theaters Aug. 24 and stars Mark Webber (Broken Flowers), Catalina Sandino Moreno (Maria Full of Grace, Fast Food Nation), Laura Linney (Mystic River, The Squid and the Whale), and Michelle Williams (Brokeback Mountain).
The Hottest State tracklisting: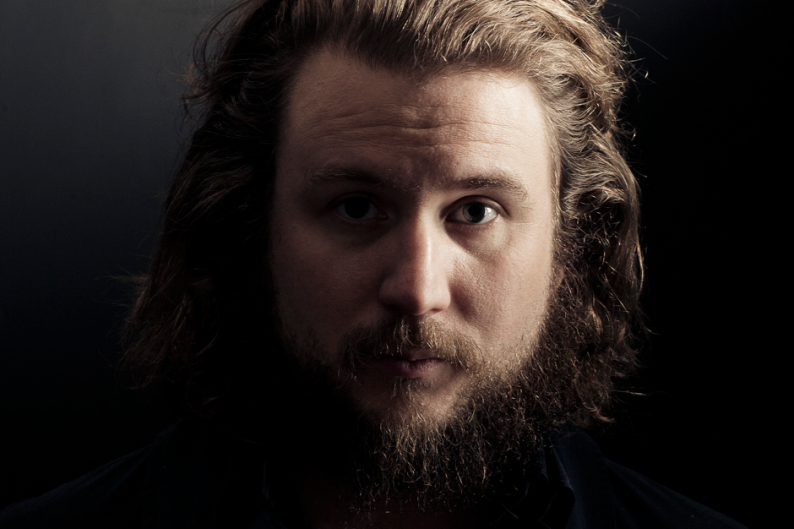 1. "Ya No Te Veria Mas (Never See You)" – Rocha
2. "Always Seem to Get Things Wrong" – Willie Nelson
3. "Somewhere Down the Road" – Feist
4. "Big Old House" – Bright Eyes
5. "The Speed of Sound" – Emmylou Harris
6. "It Will Stay With Us" – Jesse Harris
7. "If You Ever Slip" – The Black Keys
8. "Crooked Lines" – M. Ward
9. "World of Trouble" – Norah Jones
10. "Never See You" – Brad Mehldau
11. "It's Alright to Fail" – Cat Power
12. "One Day the Dam Will Break" – Jesse Harris
13. "You, the Queen" – Tony Scherr
14. "Morning in a Strange City (Cafe)" (score)
15. "No More" – Rocha
16. "Dear Dorothy" – Jesse Harris
17. "Never See You" – Rocha
18. "There Are No Second Chances" (score)
On the Web:
thisisbrighteyes.com
listentofeist.com
catpowerthegreatest.com
norahjones.com
mwardmusic.com
theblackkeys.com
Jesse Harris at MySpace.com
Talk: Is it just us, or is Ethan Hawke still trapped inside Reality Bites in your mind too?