BREAKING NEWS! If you're attending SXSW, look for the Spin card inside the white SXSW envelope that you received along with your badge. That card contains a special code that you can redeem at SPIN.com/sxswoffer for a complimentary one-year subscription to Spin, thanks to your friends at SXSW.
After much preparation, the day has finally dawned for Spin staffers to board planes bound for Austin, TX. Over the next music stuffed week, SPIN.com will be locked into a blogging frenzy, posting the best of SXSW for your eyes and ears to nourish on.
VIDEO: Bands will be cruising by the Spin suite at the Hilton for on-camera interviews that we'll be posting all weekend on SPIN.com. We'll also be filming live sets at our Stubb's party on Friday, plus interviews with all the performers. And, our camcorder will hit the streets of Austin each night for party-hopping galore.
IT HAPPENED LAST NIGHT: Throughout SXSW (March 14-17), readers will find daily reviews and recaps of the festival's most buzzed about performances and parties, including in-depth reporting on shows from both Lily Allen, Jamie T, and the Stooges, among others. Recovering SXSW attendees can retrace their evenings via SPIN.com's daily photo galleries, which will post pics from SXSW's late night parties and raucous gigs that have made Austin an infamous rock destination. Furthermore, SPIN.com's Artist of the Day section will feature bands we're seeing for the first time in Texas.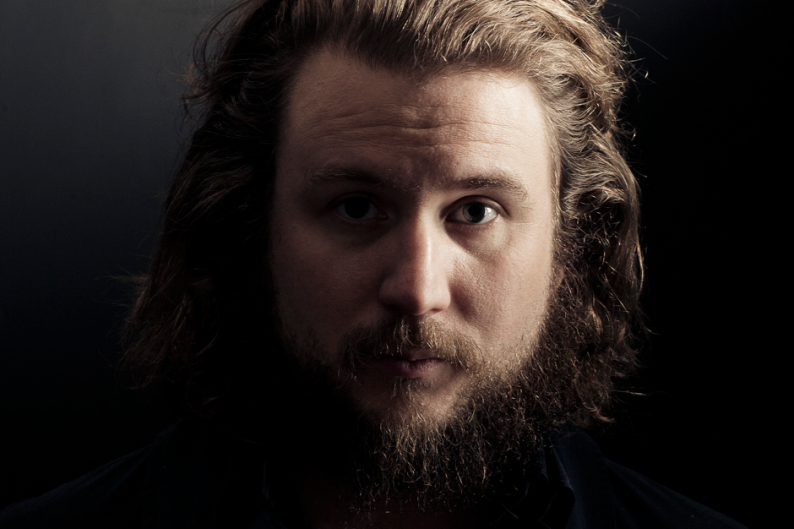 DASHBOARD CONFESSIONALS: New this year, SPIN.com will get our hands greasy reporting on the many vehicles that have delivered performing bands from all corners of the U.S. to Austin, TX. We'll explore the many facets band transport, including the livability, reliability, and functionality of these rock'n'roll mobiles, as well as collecting first hand accounts of travel follies and road stories.
THE PARTIES: As usual, Spin will be hosting a few parties of our own, including Schubas 11th Annual SXSW Round-Up (Yard Dog, 1510 S. Congress — no badge required), a free party on Thursday, March 15 (12-7 P.M.), presented in partnership with Miller, Saucony, Maxell, and Yard Dog, all of whom will be providing free swag in limited supply. The party's bill will include performances by Cold War Kids, Benjy Ferree, Midlake, Bishop Allen, David Vandervelde, Elvis Perkins, the 1900s, Prototypes, and Russian Circles.
On Friday, March 16 (12:30-7 PM), Spin's annual SXSW party will go down at Stubb's BBQ (801 Red River, free, Spin laminate required for entry). The party, presented by Yaris in association with Cazadores Tequila, Maxell, Old Spice, SESAC, Shift Energy Drink, and Unionbay, will feature performances by punk stalwarts the Buzzcocks, Kings of Leon, Galactic (who will be joined by Lyrics Born, Gift of Gab, and Boots Riley), Danish rockers Mew, Scottish sensations the Fratellis, Detroit neo-folkies Blanche, and Ben Jelen. Guest DJs include Dan Keyes from Young Love, Ian Worang from Uncut, and the Stranglers' Hugh Cornwell.
Be sure to check in with SPIN.com throughout the week for the most comprehensive SXSW coverage online!
SPIN PICKS: In preparation for departure, a handful of Spin staffers sounded off, naming their top five picks for this SXSW. Have a look below to find out where Spin will be this coming week.
Spin Editor Doug Brod
1. The Fratellis
2. Bird (featuring Mark Burgess of the Chameleons)
3. The Pipettes
4. Amy Winehouse
5. Against Me!
Spin Music Editor Charles Aaron
1. Ghostland Observatory
2. Jon Wurster (Comedy)
3. Simian Mobile Disco
4. Plan B
5. Mistah F.A.B.
Spin Publisher Malcolm Campbell
1. VietNam
2. The Pipettes
3. The Buzzcocks
4. John Langford and Sally Timms
5. Kings of Leon
Spin Interactive Director Peter Gaston (w/details!)
1. Zykos: The singer sounds like Greg Dulli, and the songs have that Midwestern indie urgency, but with a touch of alt-country.
2. WinterKids: Emo is sailing back at us from across the pond, and this band has first-class passage. Like a British version of the Anniversary.
3. Ra Ra Riot: A good sign that the buzz on this band is deafening: Some fairly banker-looking dude asked me to play one of their songs at my DJ night last week.
4. Jamie T: Along the lines of WinterKids, Jamie might be the British answer to Dashboard Confessional, but way funnier and (hopefully) with less hair cream.
5. This Is Me Smiling: If I had to guess what albums these kids loved the most, I'd venture Ben Folds, Weezer, and Smoking Popes. You will love them, and so will your little sister.
SPIN.com Associate Editor MacKenzie Wilson
1. Joan As Police Woman
2. Great Lakes Myth Society
3. Buffalo Tom
4. Lily Allen
5. Todosantos
>> Listen to Mew on Napster
>> Listen to Buzzcocks on Napster
>> Listen to Cold War Kids on Napster
>> Listen to Kings of Leon on Napster
>> Listen to Galactic on Napster
>> Listen to Ben Jelen on Napster
>> Listen to Midlake on Napster
>> Listen to Elvis Perkins on Napster
>> Listen to Russian Circles on Napster
>> Listen to David Vandervelde on Napster
>> Listen to Benjy Ferree on Napster
>> Listen to Bishop Allen on Napster
On the Web:
sxsw.com