Every year for nearly a half century, members from all corners of the music industry gather to celebrate the accomplishments of their peers at the Grammy Awards Ceremony with a night of live performance, high fashion, and extravagant parties. And last night's 49th annual installment was no exception. Although many rock'n'roll and indie acts were nominated across a smorgasbord of categories, Red Hot Chili Peppers were the only big rock winners, while country gals the Dixie Chicks and R&B lead lady Mary J. Blige were also awarded numerous statues. Here's a run down of the show, in semi-chronological order, just in case you missed out.
Most innovative performance: Justin Timberlake. Though the ceremony kicked off with a return to the stage for the Police, who elated audience members with sexy standard "Roxanne," J.T. jumped the night into high gear. Validating his position as full-fledged song and dance man and not just a boy band alumnus, J.T. took to the piano and delivered an album-worthy rendition of "What Goes Around." Later, he leapt from the keys and grabbed the mic and a video camera. Timberlake then strolled the stage holding the camera to his face, melting the hearts of viewers worldwide with a close up of his dreamy blue eyes.
Hands-down best presenter: Prince. Riding the coattails of his Super Bowl halftime show amidst Florida's purple rain, Prince — clothed in a white suit and hiding behind Jackie O.-sized sunglasses — took the podium and delivered a brief intro for forthcoming performance by a certain Dreamgirls songstress. "One word: Beyonce," he said.
Motor mouth award: Mary J. Blige. During her acceptance speech for the best R&B Album, Blige rambled off a lengthy list of thank yous at lightening quick speed. Later, when she ascended the stage to accept the award for Best R&B Vocal Performance, Mary J. was at a loss for words. "Well, I already thanked everybody I could possibly think of," she said.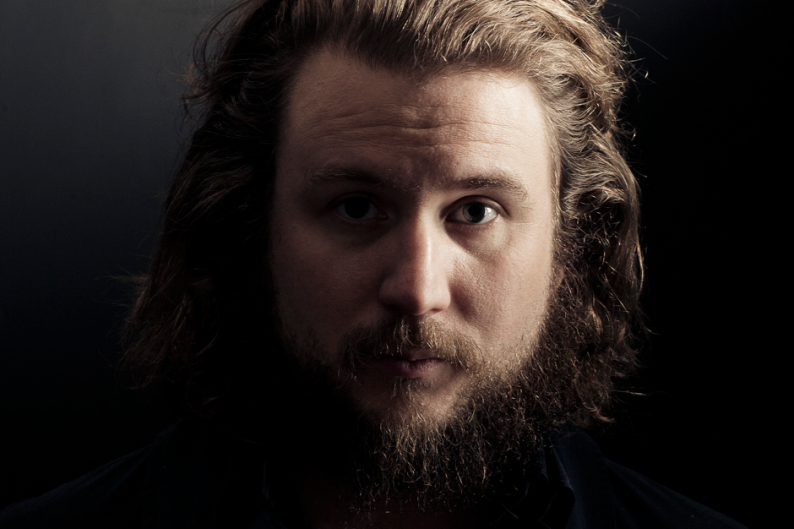 Most animated: John Mayer. During a medley performance showcasing tunes by singer/songwriter nominees like Corinne Bailey Rae and John Legend, Mayer shook his axe, partaking in some noteworthy string benders.
Most elaborate musical production: Gnarls Barkley duo Cee-Lo and Danger Mouse, one of the most anticipated performers at this year's ceremony, graced viewers with a dark, gothic, and slower rendition of 2006's ubiquitous mega-hit "Crazy." As Danger Mouse plucked away at an electric piano, Cee-Lo, dressed in pilot fatigues, led a crew of some 20 back-up singers and a marching band.
Funniest acceptance speech: Dixie Chicks. When the countrified threesome took the podium for the umpteenth time to accept the Country Album of the Year Award, Natalie Maines coyly taunted competitors by quoting the famous high pitched laugh of Nelson, the bully from the animated TV series The Simpsons.
Most radical hairdo: Imogen Heap, a Best New Artist category nominee, sported a twisted 'do entangled with greenery.
Most unexpected song choice: Christina Aguilera paid homage to the late Godfather of Soul James Brown with a demanding and animated version of "It's a Man's World."
Other highlights: Justin Timberlake performing with My Grammy Moment talent contest winner Robyn Troup, who became the meat in a J.T.-T.I. sandwich during "Love Song."
Red Hot Chili Peppers performing a tame version of "Snow (Hey Oh)" under a downpour of colorful confetti.
Seminal R&B man Smoky Robinson taking the stage to perform his well-known hit, "Tracks of My Tears."
Ok Go, winners of the Best Short Form Music Video category with "Here It Goes Again," arriving incognito, sporting red robes with masks concealing their faces.
Grammy winners:
Rock Album of the Year: Red Hot Chili Peppers' Stadium Arcadium
Best Rock Performance by a Duo or Group with Vocal: RHCP "Dani California" Album of the Year: Dixie Chicks' Taking the long way
Best R&B Song: Mary J. Blige's "Be Without You"
Best Female R&B Vocal Performance: Mary J. Bllige's "Be Without You"
Best R&B Album: Mary J. Blige's "The Breakthrough."
Record of the Year: Dixie Chicks' "Not Ready To Make Nice"
Song of the Year: Dixie Chicks' "Not Ready To Make Nice"
Best Alternative Album: Gnarls Barkley's St Elsewhere
Best Urban/Alternative Performance: Gnarls Barkley "Crazy"
Best Pop Vocal Album: John Mayer's Continuum
Best Rap Album: Ludacris' "Release Therapy"
Best Rap Song: Ludacris' "Money Maker"
Best Contemporary Folk/Americana Album: Bob Dylan's Modern Times
Talk: What was your favorite moment from the Grammys? COMMENT
On SPIN.com:
Silver Jews – Gnarls Barkley, RHCP Set to Rock Grammys
U2 Dismantles the Grammys
On the Web:
grammy.com
>> Listen to Gnarls Barkley on Napster
>> Listen to Red Hot Chili Peppers on Napster
Subscribe to Spin
YES! I want to try 2 issues of SPIN RISK-FREE!