Of Montreal are set to travel the nation in support of their forthcoming album, Hissing Fauna, Are You the Destroyer? (out Jan. 23; listen here), and you could win a pair of tickets to witness the psychedelic spectacle (see below). Ever the vaudevillians, the band has put together a veritable variety act to go along with their whimsical verses. "The live show we've prepared for this tour is the most ambitious and complex one we've ever attempted," frontman Kevin Barnes told SPIN.com. "We have three projection screens, a giant animal for me to climb inside of, a ten-foot high dress that I sing in, tons of fabulous costume changes and then, of course, some freaky sexualien music for the handsome peoples of this fair country to fall in love and move their bodies to." A ten-foot high dress? Sounds like Barnes is willing to make like the first track of Hissing Fauna, and "Suffer for Fashion."
Here are the dates during which Of Montreal will get freaky. Enter to win tickets to a show on the form below.
1/19, Memphis, TN (The Hi Tone)
1/20, New Orleans, LA (Republic)
1/21, San Antonio, TX (White Rabbit)
1/22, Lubbock, TX (Jake's Backroom)
1/23, Albuquerque, NM (Launch Pad)
1/24, Tempe, AZ (The Clubhouse)
1/25, Park City, UT (Music On Main)
1/26, Los Angeles, CA (The El Rey)
1/27, Los Angeles, CA (Avalon)
1/28, Los Angeles, CA (The Troubadour)
1/30, San Diego, CA (SOMA)
1/31, Santa Cruz, CA (The Attic)
2/1, San Francisco, CA (The Bottom Of The Hill)
2/2, San Francisco, CA (Great American Music Hall)
2/3, San Francisco, CA (Great American Music Hall)
2/5, Arcata, CA (Kate Buchanan Hall at HSU)
2/6, Portland, OR (Wonder Ballroom)
2/7, Vancouver, BC (Richards On Richards)
2/9, Seattle, WA (The Showbox)
2/10, Eugene, OR (WOW Hall)
2/12, Sacramento, CA (Sacramento State University Union Ballroom)
2/13, Las Vegas, NV (Art Bar)
2/14, Tucson, AZ (The Rialto)
2/16, Austin, TX (Emo's)
2/17, Houston, TX (Numbers)
2/18, Dallas, TX (Gypsy Ballroom)
2/19, Norman, OK (Meacham Auditorium at University Of Oklahoma)
2/20, Lawrence, KS (The Granada)
2/21, Columbia, MO (The Blue Note)
2/22, Springfield, MO (Remington's Downtown)
2/23, Birmingham, AL (The Bottle Tree)
2/24, Atlanta, GA (The Variety Playhouse)
3/5, Carrboro, NC (Cat's Cradle)
3/6, Falls Church, VA (The State Theatre)
3/7, Clinton, NY (The Annex at Hamilton College)
3/8, Philadelphia, PA (The Trocadero)
3/9, New York, NY (Irving Plaza)
3/10, New York, NY (Irving Plaza)
3/11, Boston, MA (Avalon)
3/12, Montreal, QC (Le Tulipe)
3/13, Toronto, ON (The Opera House)
3/14, Detroit, MI (Magic Stick)
3/15, Chicago, IL (The Metro)
3/16, Minneapolis, MN (First Avenue)
3/17, Milwaukee, WI (Pabst Theatre)
3/19, Cleveland, OH (Beachland Ballroom)
3/20, Newport, KY (Southgate House)
3/21, Nashville, TN (Mercy Lounge)
3/22, Asheville, NC (Grey Eagle)
3/23, Columbia, SC (Headliner's)
3/29, Gainesville, FL (Abbey Rd)
3/30, Miami, FL (Studio A)
3/31, Orlando, FL (The Club At Firestone)
4/1, Jacksonville, FL (Freebird Live)
4/2, Tallahassee, FL (The Moon)
On SPIN.com:
New Single from Of Montreal
Bumbershoot '06: White Light White Heat for Thermals, Of Montreal
Artist of the Day: Of Montreal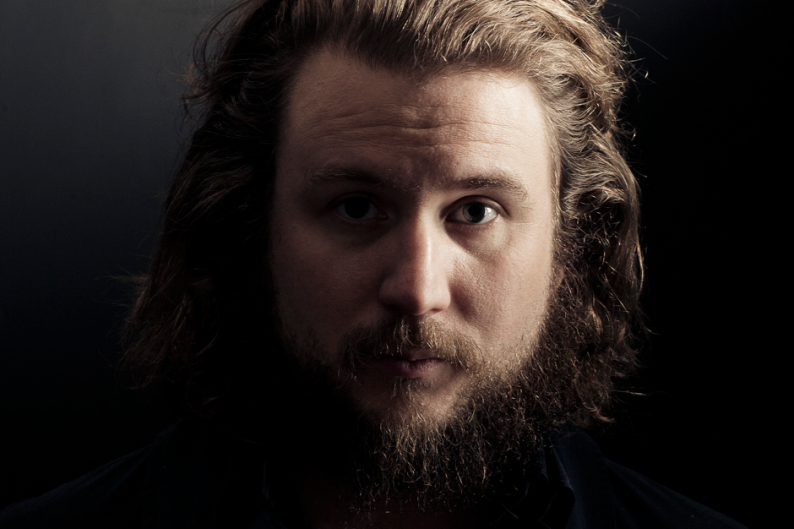 On the Web:
ofmontreal.net
>> Listen to Of Montreal on Napster, MI">3/14, Detroit, MI 3/15, Chicago, IL3/16, Minneapolis, MN3/17, Milwaukee, WI3/19, Cleveland, OH3/20, Newport, KY3/21, Nashville, TN3/22, Asheville, NC3/23, Columbia, SC3/29, Gainesville, FL3/30, Miami, FL3/31, Orlando, FL4/1, Jacksonville, FL4/2, Tallahassee, FL
Subscribe to Spin
YES! I want to try 2 issues of SPIN RISK-FREE!