Forget about guitars, drums and keyboards. At the Bowery Ballroom Wednesday, bands blasted their indie rock with the help of some kooky instruments: Maracas, French horns, tambourines, and huge double basses.
Lead singer Nathan Willett of the Cold War Kids clanked on a Yamaha keyboard the size of a grand piano, filling his band's performance with off-kilter harmonies. Every song was rife with catchy choruses, particularly their popular "Hang Me Out to Dry," which inspired some audience members to break out their air guitars. With touches of Jeff Buckley and Tom Waits, the band banged out songs off their album robbers & cowards that were loud even when they were depressing, meditating on topics like prison and terminal illness.
Tapes 'n Tapes played their songs off The Loon almost exactly the way they appear on the album, which exploded in popularity and catapulted them to indie royalty. At their packed show, the Minneapolis-based quartet let their straightforward melodies and harmonizing vocals carry their performance without bothering with fanfare. They're polka and rock, Pavement and the Pixies, and the combination yielded consistently upbeat, energetic hooks all night.
Philadelphia-based Dr. Dog gave a turbo-charged, almost feral performance. Sweat and spit flew everywhere when singer Scott McMicken (aka Taxi) danced around, hopping frenetically from foot to foot. They're scruffy guys with moustaches straight out of '70s detective shows.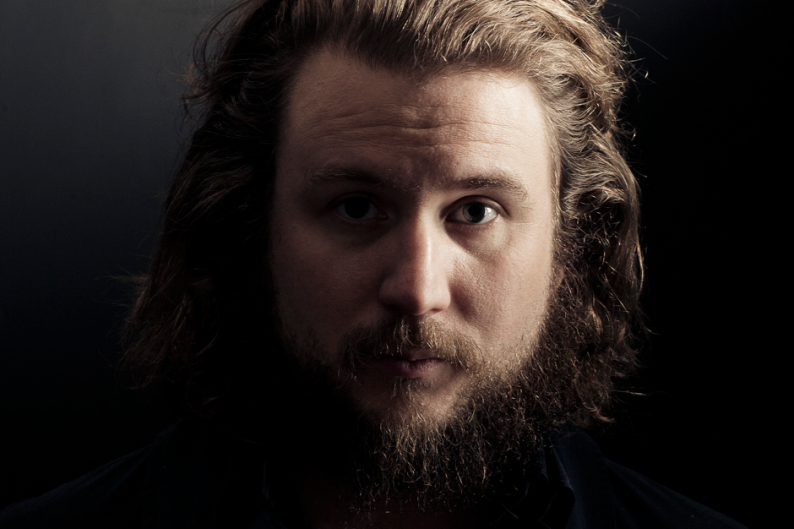 Singer-songwriter Elvis Perkins played an overlong set, primarily of Bob Dylan-inspired folk songs. While he crooned, his bandmates pounded on accordions, played a fast-paced double bass, and jumped around the stage while slamming a stand-up bass drum.
During the last songs of the Bowery bands, members of other ones stepped on stage, breaking into an impromptu jam session and dance party. They hopped around, playing saxophones, tambourines, maracas, and anything that rattled.
Elsewhere on the Lower East Side, Los Angeles-based Ferraby Lionheart played to an intimate, quiet audience at Sin-e. His set was reminiscent of Elliott Smith, slurring slow songs accented by a strong percussive beat. Sweet and self-deprecating, he earnestly thanked his audience when they applauded for him. "Oh c'mon, guys, that's really nice," he said, and meant it. STORY BY RUBINA MADAN / PHOTOS BY HEATHER GALLAGHER
COMMENT