At the Delancey Friday night, O'Death did the seemingly impossible: They brought a hoedown to the Lower East Side.
The New York-bred band banged on banjos, ukuleles, and fiddles, producing anachronistic melodies harkening back to the Civil War era, but with a punk rock edge. Lead singer Greg Jamie often channeled the nasally, gruff voice immortalized by Tom Waits, and the rest of the sextet often sounded like a hillbilly version of Man Man, using off-kilter harmonies to create a cacophony bordering on carnival music. Though the only true southerner in the group is drummer David Rogers-Berry, O'Death's style effortlessly mimicked banjo sessions on a Southern porch. O'Death proved they were more animated than most bands, continuously dancing all over on stage, and by the end, they were all panting and sweating.
Earlier in the evening, Brooklyn quartet Palomar performed a buoyant set that kept the audience engaged with a catchy pop punk sound. Female-fronted Palomar (three girls, one guy) commanded attention for their fast-paced guitar riffs, appealing harmonies and bittersweet lyrics like "There will come a day when all your signs make sense to me / Or there will come a day when I pass this by."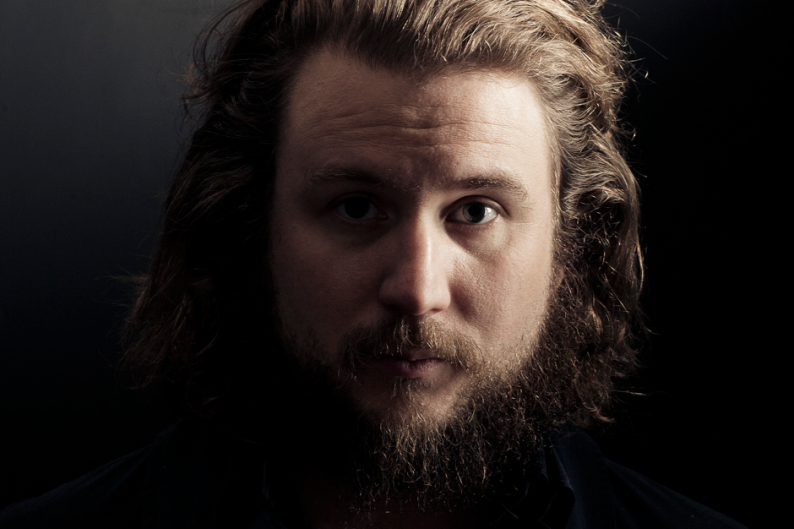 Philadelphia-based the Cobbs showed their classic rock influences in a performance dominated by blaring electric guitars. Their best moments on stage were when the Cobb brothers deviated from structured songs to go off on extended guitar riffs, channeling Led Zeppelin and Jimi Hendrix.
At the Annex, Dirty on Purpose kicked off the first of their three Friday performances with their brand of dreamy, guitar-heavy rock. "The mixture of different people writing the entire thing gives us a very varied sound," guitarist Joe Jurewicz told SPIN.com, and that was obvious as the group deviated between upbeat and melancholy, aggressive and soft. STORY BY RUBINA MADAN. PHOTOS BY HEATHER GALLAGHER