Saturday afternoon found Damian "Jr. Gong" Marley, the youngest son of reggae legend Bob Marley, staying true to his Jamaican roots and his father's commitment to music with a message. "Negativity, don't waste your thoughts," he sang on "There for You" off last year's breakthrough Welcome to Jamrock. "Conflict, don't waste your flesh."
Whether admonishing those who buy expensive gas for high-priced cars while fueling their bodies with cheap fast food, or making one of many calls for positive change, Marley played to open ears, and the throngs even joined in for a call-and-response session on "More Justice" from 2001's Halfway Tree, raising their lighters as the sun slipped below the mountains.
But while the content struck a chord with fans of Damian's dad, the music was a revamped, supercharged take on classic reggae: Marley's rendition of his father's "Exodus" was like running around on speed, with sampled beats and reworked choruses. Marley jumped up and down to the sultry, bass-heavy grooves, his waist-long dreadlocks bouncing as he kicked up his knees and busted a move on what was surely the set's apex.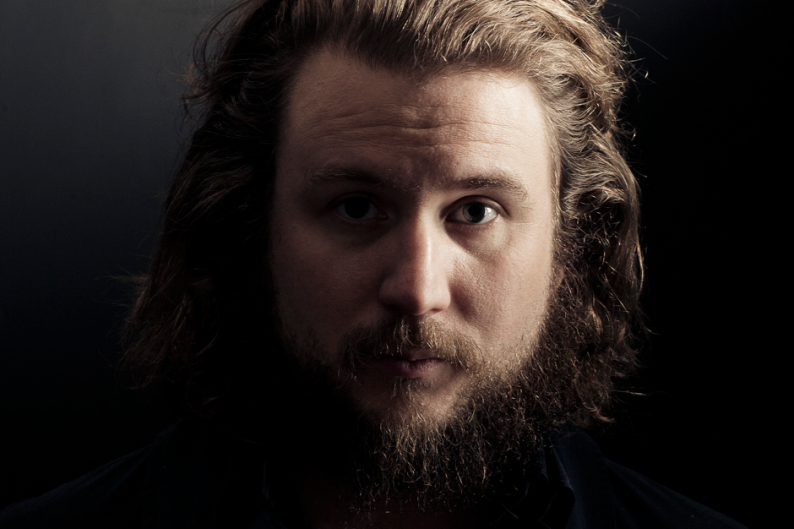 Next door on the Snake Eyes Stage, the Mars Volta settled for hyphens instead of hype: Dressed in black, lead singer Cedric Bixler-Zavala wailed on a white microphone over Omar Rodriguez-Lopez's guitar. But this band brought another hyphen to the table, one that could be stuffed in between "jam band" and "prog rock." With a seamless, break-free set, a dizzying array of instruments, and elements of improvisation, the band had a lot in common with the jam acts on the Vegoose bill, yet their difficult-to-classify cocktail of epic rock and electronic is clearly far removed from, say, Widespread Panic.
With eight guys on stage, it's a little bit tough to figure out how it all synchs together, but they managed to synthesize disparate sounds into a chaotic concoction of dark, almost ambient grooves laced with clarinets and chimes and punctured unpredictably by heavy guitars.
Meanwhile, Bixler-Zavala strutted around the stage. danced like he was having a mild seizure, popped a handstand, and various mic aerobics. Inevitably, it was the mysterious appeal of their intense sound that kept listeners firmly planted and awestruck. LEAH DURAN / PHOTOS BY MARA HEDBLOM