The morning of Vegoose, publicists announced a Killers/Cat Power press conference and all the journalists with a little yellow media pass bracelet perked up in their seats. Everyone was enthusiastic about the opportunity to hear from the always-opinionated Vegas residents and the unpredictable Charlyn "Chan" Marshall. When the elevators opened to the dim lit, almost silent makeshift pressroom, the vibe was equal parts serious and focused.
The Killers were one down, but Brandon Flowers, Dave Keuning, and Ronnie Vannucci let Chan Marshall sit in as their fourth for the night. Flowers and Marshall even shared a microphone and he was quite the gentleman, holding the mic for Marshall whenever a question was thrown her way.
Since the press conference was taking place midst of a huge festival, both acts were asked to form their dream festival line-up. Marshall jumped in front of the Killers to answer the question. "Easy, this is easy," she said, spinning circles in her chair. "My dream festival would be Bob Dylan, Otis Redding, and me." As the Killers boys laughed, Marshall just shrugged her shoulders feeling confident with her personal choice. Flowers said his perfect line-up would be Razorlight, who he recommended as his top recent listen, Kasabian, Tom Petty, and Vannucci agreed with Marshall by adding Bob Dylan in there too.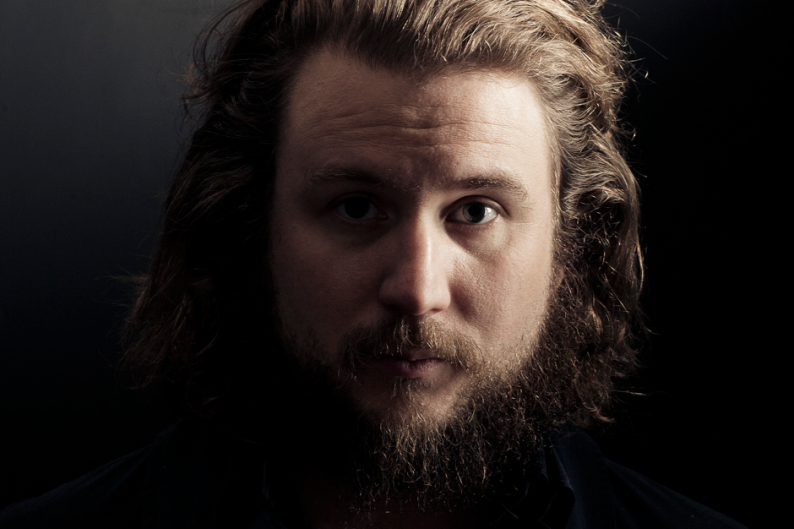 Another hot topic of the night was the Killers' famous hometown. One writer asked the Killers if coming home to Vegas feels any different nowadays from when they were first rehearsing soon-to-be hits off Hot Fuss in a 120-degree garage. After Flowers, Vannucci, and Keuning each tried to pass the question off to another band member, Vannucci offered, "You know it still smells the same, the sunsets are pretty, and it's hot." Everybody laughed and they left their answer at that. The mood continued to lighten when one writer asked Vannucci if he was upset that Jason Lee from My Name Is Earl had stolen his identity. "You know what, I have a wife and I'm not that affectionate but if I was to ever meet that man, I would give him the biggest hug and really hold on for a while," Vannucci said with a chuckle.
As I was laughing and scribbling in my notebook, trying to play it cool like I wasn't a press conference virgin, a publicist for Vegoose came up and said, "You are going to ask a question right?" I nervously made my way to the front of the line and asked the band why they named their album after the Sam's Town casino, and what would one expect if they were to visit there. Their reply "A great bowling alley," Flowers said. "It's got nothing on the Belaggio, but I used to work across from Sam's Town and live across from Sam's Town, and you just have to see this place."
Back for this massive hometown show, it was pretty clear that not much has changed for the little band that released Hot Fuss two years ago and became multi-platinum rock stars. "It's all still the same, there's a stage and a crowd of people," Vannucci said. "With the new album, we just want to make people realize we're worth it."
After lingering in the lobby to just be with the magnifying bunch a little longer, I made my way down to the Killers set along with a hefty chunk of the Vegoose crowd. And the band followed their word, making sure each person knew they are worth it. KELLYN JOHNSON / PHOTOS BY MICHAEL CLAWSON
At Vegoose '06, SPIN.com is on the ground with our college correspondent program. Six college students — three writers, three photographers — earned the opportunity to cover the festival for SPIN.com, live, all weekend long. Sound appealing? Stay tuned to SPIN.com/correspondents for future opportunities to apply for our college correspondent program!