Who says light shows are only for arena-rock bands? Portland group the Thermals received star-worthy treatment at their Bumbershoot set, as all colors of the spectrum blinked excitedly from overhead bulbs to jumpstart their set.
With a mere one-sentence introduction — "Hello, we're the Thermals," said singer/guitarist Hutch Harris — the trio launched into raucous, nonstop set, whose highlights came from the new Chris Walla-produced album, The Blood, The Body, The Machine.
Audience interaction was minimal, but true fans were oblivious to that fact: Fist pumping, moshing, and generally bad white-boy dancing were seen all around. Despite the band's obvious gusto for performing, their energy was rendered slack by poor acoustical surroundings and an awkward, slightly rigid stage presence. While the show was clearly for fans of the Thermals, some of their longtime enthusiasts were unimpressed by the show.
"It's not the best set I've seen of them," said Jared Ridaeock, 17, of Portland, Oregon. "This is probably my eighth or ninth show."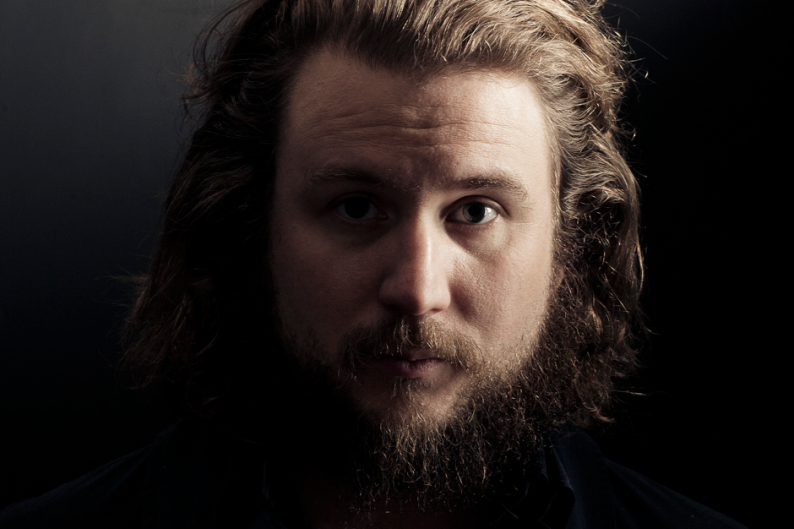 One crowd member, identified only as Stan the Man, thought otherwise.
"I'm really into metal. I've never heard this band before, but they put on a great show!"
On the other side of the festival, in what could be called an alternate universe, Of Montreal put on a spectacle befitting the legacy of glam superstars the New York Dolls. Introduced as "the black she-males of Of Montreal," band members trotted onstage in a frilly dress, scandalous skirt, or star-emblazoned hot shorts.
Lead singer Kevin Barnes strutted the stage with a commanding presence, especially during his rendition of the summer's obligatory cover of Gnarls Barkley's "Crazy," ripping off his shirt a total of three times and tearing a hole in the crotch of his pants to (almost) reveal his manhood.
"I'm at an age where I'm at a sexual awakening," Barnes, a former gymnast, told SPIN.com. "It's fun strutting around the stage, playing that part."
Barnes also showed off some pretty fine dance moves during his set.
"I'm really into modern dance — I do a lot of Pat Benatar pieces." TIFFANY WAN
COMMENT
PHOTOS BY JULIA SALAMONIK
At Bumbershoot '06, Spin is on the ground with our college correspondent program. Eight college students — four writers, four photographers — earned the opportunity to cover the festival for SPIN.com, live, all weekend long. Sound appealing? Stay tuned to SPIN.com for future opportunities to apply for our college correspondent program!