"Is it something drug-related?" Damon Gough, the singer behind Badly Drawn Boy wondered about the word bumbershoot. "It sounds like something you'd mix with alcohol that would end up exploding out of your ass."
But Gough isn't interested in such a cocktail, as his only masochistic intentions are playing songs from forthcoming album Born in the U.K.. "I've been told by everyone so far that it's amazing, but I hate it," Gough told SPIN.com. "I enjoy performing but I haven't been able to listen to that album because I've spent over a year making it."
Still, the quirky British singer and his accompanying band showed off some of the new album's tunes, including its excellent title track. That indie pop gem was wholly entrancing to some, especially to Paul Krekow, 23, from Seattle, who sprawled out in the lawn during it.
"This is one of the main things I came to Bumbershoot for," he said with a wide grin, nodding towards the band. "I'm just enjoying it, that's all."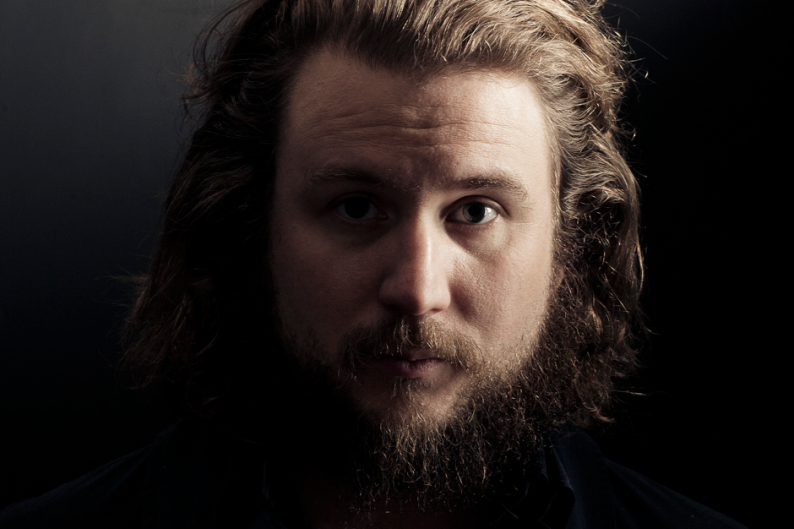 For Gough, listening to his new album may not be so enjoyable, but at least performing live come as a huge comfort. "Performing is a relief after spending 18 months in the studio," Gough said. "It's like chocolate, isn't it? I love chocolate." ERIKA HOBART
COMMENT
At Bumbershoot '06, Spin is on the ground with our college correspondent program. Eight college students — four writers, four photographers — earned the opportunity to cover the festival for SPIN.com, live, all weekend long. Sound appealing? Stay tuned to SPIN.com for future opportunities to apply for our college correspondent program!