Carl Newman has sky-high expectations for his set: Indie pop supergroup the New Pornographers are whipping a crowd of hundreds into a musical frenzy, and all he can think about is whether or not there is a Jumbotron.
"Did we get a Jumbotron?" the frontman wondered near the beginning of their hour-long set, "If we didn't, it's gonna be a waste of bodies." Then, he exclaimed, "Let's fuckin' party, people!"
This schizophrenic shift in disposition wasn't out of place during the New Pornographers' set, which was the veritable meat of a juxtaposed lineup sandwich. These Canadian rockers were nestled in between hip-hop artists Common and Kanye West, the evening's headliner. "For some reason that is beyond us," said Newman, "We are playing between Common and Kanye. We're guessing it is because we are somehow like them…Just shows that if you wish and wish for something, then you get what you wish for."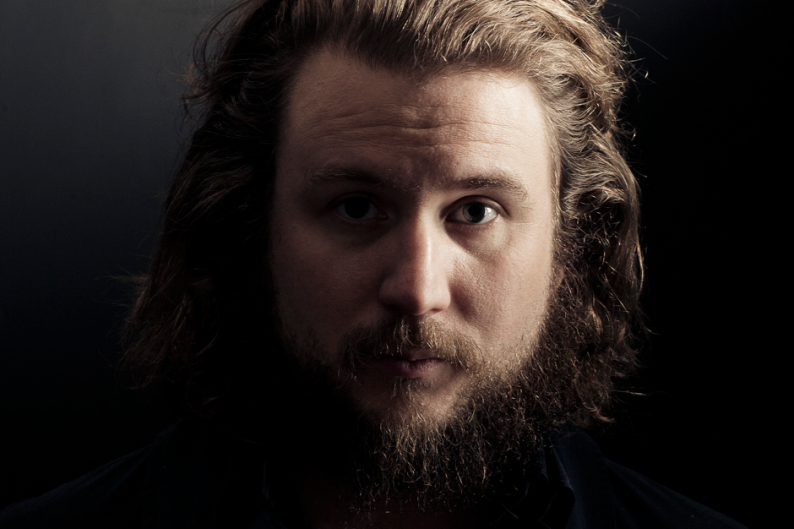 One thing the New Pornographers will never have to wish for is a more enthusiastic audience. "It's time to bounce!" declared Sophia Ballesteros, 26, a playwright who traveled from her home in Mexico City to see the show. At one point, Newman congratulated the audience for "managing to clap along to the 10 seconds of our songs you can clap along with." Then, he boasted, "Our time signatures are even more fucked up than Coheed and Cambria's, so if you're going to clap along, good fucking luck with that!"
Although the backs of the crowd building for West nudged those of the New Pornographers' audience, enthusiastic fans of the band were unfazed. Even though the New Pornographers stuck to their characteristic sedentary stage presence and clung to their microphones, they undoubtedly lived up to high expectations — if you could get over the fact that John Collins looks old enough to be your dad. Alex Gilvarry, 18, of Sandy, Utah, weathered a four-hour delay at the airport and a collapsed hotel reservation in order to catch the show. "It's definitely worth it, though," he confessed. Another male audience member added, "Yeah, after this, there's nothing else worth seeing tonight."
After an hour and a half of Kanye West, many other festival-goers would have surely echoed his sentiments. What had been built up as the highlight of the weekend fell far short of living up to the expectations set by those Kanye fans eager to hear the artist perform in his home city of Chicago. Starting off with a technical error that left a pocket of the audience unable to hear Kanye's vocals, the concert maintained a relatively low level of energy until Kanye busted out "Jesus Walks" near the end of the set.
In spite of the sea of enthusiastic fans pumping their fists and raising their diamond-forming hands in unison, the performance itself was disappointing. The bulk of the show read like a rehearsed, over-DJ-ed roster of Kanye's rapping and producing accomplishments, along with recordings of the Eurythmics, a string performance of the Verve's "Bittersweet Symphony," and the requisite cover of Gnarls Barkley's "Crazy." Kanye brought out Lupe Fiasco, GLC, and Twista for scattered numbers, which spiced up the otherwise routine set. "Whatever," said one fan, obviously exasperated after listening to recordings of three West-produced hits. "This isn't VH1." EMMA LIND
Carl Newman poses for the Jumbotron.