Loretta Peterson, 43, an administrative assistant from Lake Zurich, Illinois, sipped a beer feet away from an enormous speaker blasting the music of British power-poppers the Subways. Despite the blazing sunlight and music loud enough to make even the most die-hard rock fans put in earplugs, Peterson seems unfazed. "I'm here with my daughter," she screams over the music, "I come to concerts a lot. This is her first, though, she's only thirteen." As a cameraman pans across the audience, she instructs her daughter, Katrina, "If you see him go onto you, just go crazy!!"
The Subways have the energy and presence to please a diverse audience, but the set turned PG-13 when singer Billy Lunn shouted, "You all look pretty fucking beautiful to me! I want to fuck you all!"
Finnish darlings Husky Rescue opened to a small but passionate crowd. While the physical resemblance between leader Marko Nyberg and vocalist Reeta-Leena Korhola is disconcerting, their music is melodic and, according to one audience member, "The perfect festival hookup music." And although Husky Rescue's soporific tunes might have been better suited to the backseat than the midday time slot, their fan base wasn't disappointed. Ben Maki, 37, from Chicago, sported a Finnish flag as a cape. "I'm going to wear it all day," he admitted, "Unless it gets too hot."
Normally high on the energy and the angst, Cursive's Lollapalooza set seemed to be lacking in both. A cleanshaven Tim Kasher had the mild demeanor to match the sunny weather, a far cry from his usually darker shows. Still, fans chanted lyrics along with the band and over Kasher's bizarre laughter and a geeky chic horn section. You know what they say: Scream, and scores of emo teenagers scream with you; Laugh maniacally, and you laugh alone.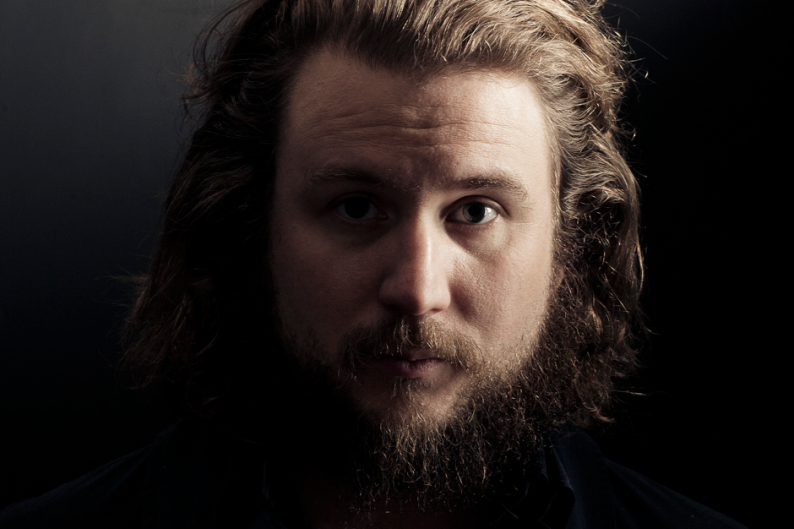 Hometown heroes the M's may have recently garnered indie god status in Chicago, but their following didn't translate to Lollapalooza's small stage. The M's boast a killer brass section and supremely danceable tunes, but drew minimal crowds, probably because their biggest fans could skip the $150 cover price and see them around the city another time. However, they caught the ear of an iTunes exec. "I like them," he confessed. "Are they from around here?" EMMA LIND
COMMENT
Ben Maki shows his Finnish pride at Husky Rescue's set.
The crowd revels in Husky Rescue.
Cursive's Tim Kasher holds for applause.
Husky Rescue's Reeta-Leena Korhola works on her tan.
Josh Chicoine of hometown heroes, the M's.
PHOTOS BY NICK INFUSINO
At Lollapalooza '06, Spin is on the ground with our college correspondent program. Eight college students — four writers, four photographers — earned the opportunity to cover the festival for SPIN.com, live, all weekend long. Sound appealing? Stay tuned to SPIN.com for future opportunities to apply for our college correspondent program!