Yesterday, SPIN.com got an exclusive look at the new video from Panic! at the Disco, filmed last week in Los Angeles for "Lying Is the Most Fun a Girl Can Have Without Taking Her Clothes Off" (read more). A source close to the band provided us with a still from the video depicting singer Brendon Urie's head stuck inside a fishbowl. But what's really going on in the clip? Drummer Spencer Smith gave us a little bit more information, but still just a tease. "The video is a tale of loss, containment, and the ability to balance a 70 pound fish tank on our necks," he told SPIN.com while in New York for the band's two sold-out shows at the Nokia Theater.
Fans will have to wait until September when the video premieres in the States. Folks in the U.K., though, will see the video sooner, within the next couple of weeks, according to the band's publicist.
Below are some of your most clever remarks about the video from the SPIN.com message boards: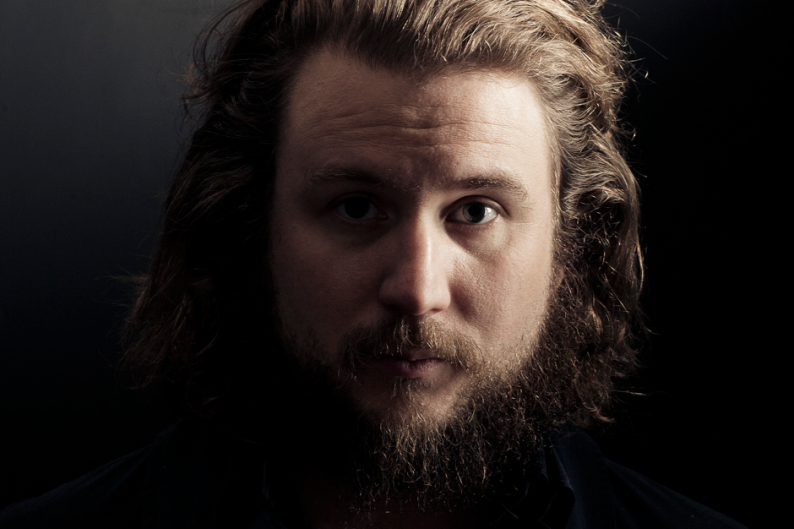 "he's a fish whisperer!" — alex_andra
"Metaphorically — he's 'looking through a fish bowl.' As in – you don't believe what you see… because it doesn't feel like reality." — ClassicDisaster
"i have no idea whats going on in that picture. but brendon looks adorable." — guest
"Lying is the most fun a girl can have without taking her clothes off…evidently the most fun a guy can have is sticking is head in a fish tank…" — fruitsmoothie.
"he is trying to clean the fish tank…with his hair." — woooop
"maybe perhaps he got home and saw his girlfriend cheating and they got in a big fight…soo she put a fishtank on his head." — guest
"i think he's going for the whole david blaine re-enactment." — fallout girl
"it's obvious: brendan just got really thirsty adn he also needed to cool off cuz he is so hot!!!" — guest
"Aside from the obvious that he is literally IN the fishbowl, perhaps he is making a statement about life — how people always scrutinize and make judgements — he has become a victim of society — all his actions are open to public discussion and opinions given by others. It is a reference to the common metaphor of 'living in a fishbowl.' — guest
"okay i thought it was pretty much a no brainer, considering the song is about his girlfriend having an affair, hes spying on them with his head in the fish tank." — guest
"come on people, he's obviously an mer-man [that has to have a water helmet while on land]. duuh." — guest