Music fandom is a very bizarre beast. It's one thing to scour the Internet to buy overly expensive tickets for a band you've been worshipping for years, arrive at their show with said tickets two hours early to ensure you will be within arms length of the band, and then proceed to lose your shit during the first few chords of every single song. But it is another thing entirely to do all that for a band that has barely played on U.S. soil and doesn't even have anything but an import album available in stores here. While Editors are the latest act to tumble out of the British hype machine, and have the fortune (or misfortune) of being pegged as the next big thing, it wasn't just the media buzz that was deafening at their New York shows this past weekend. It was those rabid fans as well.
Saturday night's set at Lower East Side venue Rothko was fraught with madness even before the doors opened. Originally, the show was meant to go down at a new club nearby, but the band's handlers blasted out mass e-mails on Saturday afternoon announcing that the show was relocated to Rothko because the other venue was still "a complete construction zone" when Editors arrived for soundcheck.
The aftermath essentially became an experiment in physics: How many human bodies could be willingly forced into one small room if allowed to trickle inside over the course of two hours? The answer: Way, way too many. Being packed into a shoebox-shaped room (if only all shoeboxes were equipped with bars) shoulder to shoulder with semi-drunken, overly-excited music fans was not necessarily the way most people would elect to check out a new band for the first time. But once the U.K. foursome was escorted onstage to play a set of songs off The Back Room — their debut album that's set for an April U.S. release — it was almost possible to ignore the elbows and knees that kept grinding into your flesh from behind.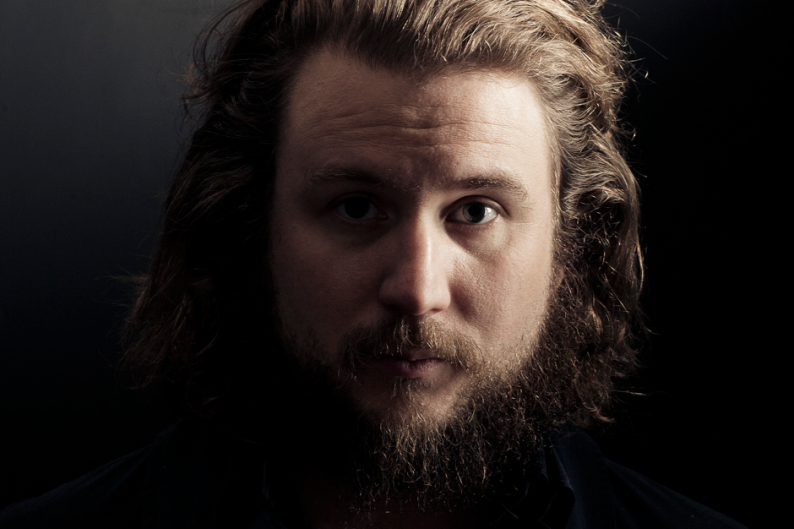 Editors sounded an awful lot like Joy Division by way of Interpol, but that mix clearly had its clutches on their budding American fan base. Scores of people around the room greeted each song like they were watching their national team score goals during the World Cup. Cashing in on the popularity of angular guitar riffs and echo-laden vocals, Editors tore through already-beloved songs like "Bullets" and "Munich" as the crowd bounced in glee, testing the structural integrity of the room's floorboards. Singer Tom Smith sustained almost constant eye contact with the crowd as he howled and twisted about the stage — powered by each song's essence inside him — and that sensation often spilled over into the audience.
There was nothing particularly new or innovative about the music Editors played, but their energetic set, at the very least, elevated them above their stoic peers (ah-hem, Interpol) and rationalized the dramatic reactions of their fans. It's understandable that one would spend all day online searching for a ticket to see Editors' flagship New York appearance; whether they justified $75 per-ticket prices on Craigslist is still up for debate.