The first night of CMJ's Music Marathon isn't much like a marathon at all. It's more like a relay race, the kind common to a sleepaway camp Color War: The goal is to get to the next station as quickly as possible before the clock runs out, or, in rock'n'roll terms, before the set ends. Here at SPIN.com, we divided and tried to conquer, earning many team spirit points in the process. We're still working on our group song; maybe we'll sing it on Sunday. In the meantime, here's our recap of Day One at CMJ.
John Vanderslice, Viva Voce, Aqueduct
Mercury Lounge
Wednesday's Barsuk showcase at the Mercury Lounge proved that even without Death Cab, Barsuk Records has fair claim to the title of the nicest label in indie rock. John Vanderslice didn't lose his cool when his gorgeous acoustic melodies were drowned out by a handful of loudtalkers. "We're nice people. We like video games!" proclaimed Kevin Robinson of Viva Voce, out of nowhere. And David Terry of Aqueduct retained his good humor even after Delta lost all of his equipment on the way to New York. "It's been a bad day. I need to play a song to make me feel good," he said, before launching into a crowd-pleasing cover of "Damn it Feels Good to be a Gangsta." He continued with an excellent set, thanks to a little help from the other bands, including Viva Voce, a husband-and-wife duo with a sound that's (thankfully) closer to ex-Barsukers Rilo Kiley then it is to fellow married duo Mates of State; Anita's badass guitar tempers the sweetness of the the harmonies. The latest addition to the Barsuk family, they later joined Vanderslice on stage for a few songs off of his latest, Pixel Revolt. The results: Very nice. (KM)
Patent Pending
Continental
Few events in the annual music calendar are as blog-centric as CMJ. New York's armchair pundits — and their counterparts who've traveled here this week — have been crucially influential in helping toot the horns of breakout CMJ performers during the last few years. Long Island-based pop punkers Patent Pending aren't on any blogger's must-see list, and they don't give a damn. "Stop blogging," offered guitarist Joe. "Go out and live life a little." That's what his band does, imploring the crowd for good vibes on one-note guitar solos and inviting everyone on stage to sing along. This barely legal quartet garners fans the old fashioned way, with energetic rock'n'roll (and by giving away almost-free stuff). 11,000-plus MySpace people can't be wrong. (PG)
Slunt
Continental
With songs about "drinking whiskey and making out," a cover of Romeo Void's "Never Say Never" (sample lyric: "might like you better if we slept together"), and a lead singer whose voice sometimes detours into Joan Jett territory, NYC band Slunt comes dangerously close to being a cliché of itself. But it's a fine line, and the AC/DC-inspired hard rock group dangles deliciously close to the genuine side, with crop-top-clad frontwoman Abby Gennet (remember her from her MTV VJ days?) dominating her axe at center-stage, holding court over female bassist Ilse Baca, drummer Charles Ruggiero, and guitarist Pat Harrington. (AR)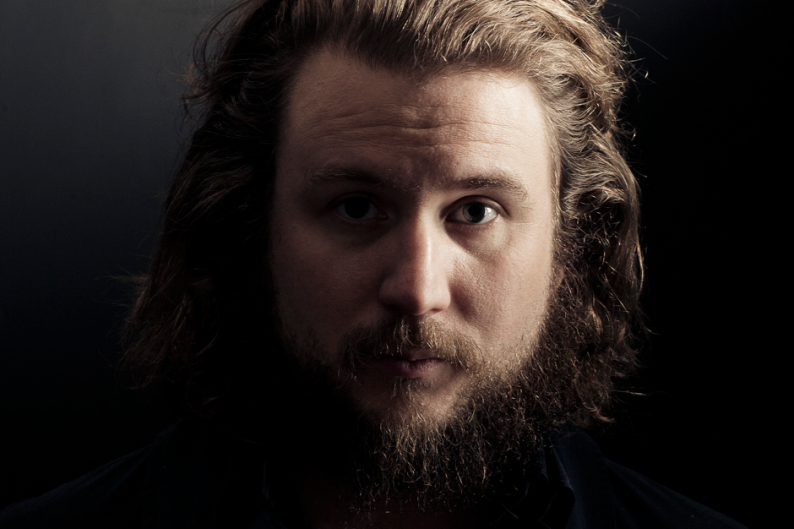 The Lashes
Mercury Lounge
Seattle sixsome the Lashes rocked the sadly half-full Mercury Lounge with their uber-catchy pop rock for the opening night of CMJ. Although they started off slow, the Lashes gradually revved into high gear and finished their charged set with the truly hooky "Please Please Please." Hottie singer Ben Lashes yelps of "please please please let me get what I want" reminded this journalist how what she really wants is this entire band wrapped up in a big red ribbon on her next birthday. (EZ)
Emery
Avalon
Emery, who were the final act of indie label Tooth & Nail's official CMJ showcase, win the award for best themed performance. The hardcore/screamo/emo band (also from Seattle — represent!) kicked off the second night of their new tour by rocking cowboy outfits and a backdrop of an old Western town, complete with a silhouette of six nooses. Although their thrashing, energetic rock does not contain a hint of country twang, these six boys make for dashing cowboys. Plus they managed to draw a packed house of 15-year-old kids, breaking the A&R-dude-in-a-suit mold of typical CMJ crowds. (EZ)
Doves
Warsaw
In the midst of all the crammed showcases, it's nice to see a big act with big lights and big sound, and Doves delivered at Brooklyn's Warsaw (which, it's always worth noting, doubles as a Polish version of an American Legion — middle aged ladies hawk kielbasa to concertgoers when the space becomes a rock venue). The Manchester boys excelled on dramatic, mid-tempo epics like "The Cedar Room" and "Here it Comes" from 2000's Lost Souls, and also "Eleven Miles Out," a splendid slow-builder that didn't make the cut on this year's Some Cities. Engaging as always, Doves might not have the most compelling back-story, but they're the kind of band you'd want to meet after the show, laugh with, and share a pint (or something flammable). We bet they would if you asked nicely. (PG)
Shellshag, Demander, Chinese Stars
Lit Lounge
The noise rock fury of Shellshag was a timewarp back to Providence, RI, c. 2000, when bands like Lightning Bolt tore up semi-converted mill spaces like Fort Thunder, back to an age when people were loud and beer routinely flew through the air with reckless abandon (sometimes accompanied by full drum kits). Made up of guitarist Shell (who rocks a polka dot Fender) and drummer Shag (who is a human piece of percussion — she wears a belt made of bells and tambourine detritus), Shellshag harkened back to this precious era and dominated the tiny stage at Lit.
Shag bounced from foot to foot as she pounded on her drum kit and jangled her percussion-laden midriff. Shell was equally animated, as he jumped up and down while singing and playing heartily. At the end of their set, Shag hurled her drums against the back wall of the club, while Shell took it upon himself to tackle the hepped up Shag after propping his guitar against an amp for premium feedback. Finally, Shell threw Shag over his shoulder and ran out of the room, feedback still resounding. The audience was — in a word — shell-shocked. The thinned-out crowd just stood there with mouths agape.
More of a crowd pleaser was former Band of the Day Demander (read more), whose bass-infused rock and pleasant demeanor was easier to swallow than the pure-punk-wrath of Shellshag. Singer Karen Kanan Corrêa charmed the crowd with stories of the band's recent jaunt to Austin, Texas and impressed fellow performers the Chinese Stars with her bass work. Paul Vieria, Chinese Stars guitarist, commented on how much he dug the fetching ladies (and gentleman) in Demander. The Chinese Stars wrapped up the evening with a tight set of reined-in disco punk that would make the kids in Brooklyn cry — though apparently this year it wasn't enough to make the audience disrobe. According to Paul, at last year's CMJ performance, some chick tore off her shirt and was dancing like crazy right in front of the band. Perhaps tonight's bands will inspire SPIN.com to take our clothes off. New Pornographers, we're looking at you. (JG)
Sam Roberts
Mercury Lounge
No-frills rocker Sam Roberts graces the covers of major music magazines in Canada, but stateside, he's still sweating it out at small clubs, thrashing about the stage to energize the crowd and add more fans to his growing collection. Sure, they rock the hipster look — shaggy hair, vintage tees and skinny jeans — but the Montreal-based singer and his band don't waste time with experimental grooves or shoe-gazing indie rock, preferring instead to pair often-melancholy lyrics with upbeat basslines, catchy hooks and sing-along choruses. Roberts' major-label debut, We Were Born in a Flame was released in the U.S. in August. (AR)
Capsules by Peter Gaston, Jessica Grose, Kerry Miller, Alyssa Rashbaum, and Emily Zemler.