Apple flipped the switch on music lovers once again today, unveiling three major new products for fans of downloadable audio and pocket-friendly players. While much buzz in recent weeks centered on the ROKR E1, an iTunes-enabled mobile phone from Motorola, the undeniable star of Apple's press conference in San Francisco was the iPod nano, a tiny 1.5 ounce version of Apple's iPod complete with the familiar color screen and click wheel native to its larger iPod cousins.
As Green Day's "Warning" faded out in a darkening room at San Francisco's Moscone Center West, Steve Jobs strode onto the stage with the iPod nano in hand, and a new member of the iPod family was born. The 1.5 ounce iPod nano is just smidge bigger than the iPod shuffle, transfers songs with a USB2 cable, is PC- and Mac-compatible, comes in white and black, and sports 14-hour battery life. A 4 GB (1000 songs) will set you back $249, and a 2 GB version (500 songs) costs $199.
Kanye West, whose album debuted at No. 1 on Billboard, helped ring in the new products with a brief set. "Well, I'd like to thank Steve Jobs for still letting me perform. I appreciate that," he said to applause from the crowd. "And thank you for making my life much easier. I remember when I had a bag full of CDs. I remember when I had tapes. And, uh, we've come a long way from there. And I guess I'll just perform a couple of songs for y'all."
West changed the lyrics to his hit "All Falls Down," saying, "She had hair so long that it looked like weave / Then she cut it all off now she look like Steve" — that Steve being Jobs. Later on, keeping with his anti-Bush statements from last week, rapped, "That's why shorties hollering 'where the ballas' at?' / Drug dealer buy Jordans, crackhead buy crack / And George Bush get paid off of all of that."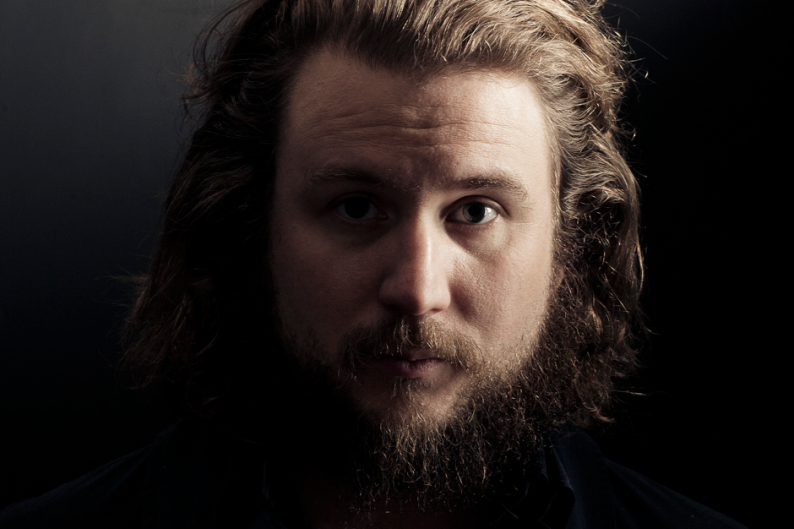 Later in the event, Jobs mentioned new content in the iTunes Music Store, part of the new iTunes 5.0, including all of author J.K. Rowlings' Harry Potter books. "J.K. has agreed to put all six books on iTunes exclusively."
He also mentioned the addition of Madonna's entire catalog, both as full albums and as individual songs. "We are really really excited about this," he said. Then he decided to call Madonna up via iChat. "She's in London," the affable Jobs quipped. "iChat AV knows no boundaries." The music legend was effusive about having an iPod ("Of course I do. That's so duh!") and her new album, Confessions on the Dance Floor ("I hope you have your dancing shoes on.")
After disconnecting, Jobs then announced that iTunes 5.0 would be up on company servers later Wednesday with a refined look and a host of new features, including improved searches, grouped playlists, and parental password locks to prevent downloads of explicit content.
Jobs then did his famous "Oh, there's one other thing" before displaying the Motorola ROKR E1, aka the iTunes Phone, which holds up to 100 songs, pops right up in your iTunes window, comes with a USB2 cable for connections to PCs or Macs. "It's like having an iPod Shuffle right on your phone," he said before demonstrating how it lets you take a call and resume your listening right when the call was interrupted, playing the Black Eyed Peas' "Let's Get It Started."
Jobs called Ron Garriques, president of mobile devices for Motorola, to describe the phone. Garriques talked about how Motorola was the first firm to offer mobile music by offering the car radio. "We see in all walks of life, all categories, [how] people get excited about bringing music to this device," Garriques said.
The phone — which runs on the Cingular network — will be able to take SMS messages while listening to music, and Cingular's Ralph De La Vega added that his phone's battery was still full a day after an Atlanta-to-San Francisco flight, an hour-long conference call, three or four more calls, and a night on his hotel-room nightstand without charging. The ROKR E1 will hit stores over the weekend, retailing for $249.99 with a two-year contract.
After De La Vega's exit, Jobs praised De La Vega for taking time away from his job to help to rebuild cellular infrastructure in Louisiana and the southern states affected by Hurricane Katrina.