Our first encounter with Smoosh here at SPIN.com came about a year ago, the product of some aimless Internet surfing. The tween sisters' album, She Like Electric, became an instant staple of our iTunes regiment, and more than a few of us pondered an alternate path in life where we'd chosen to embrace the rock at Smoosh's age. But it was through Smoosh that we discovered the Rock 'n' Roll Camp for Girls in Portland, Oregon, a program that Smoosh's Asya and Chloe had supported and visited, and one that had gained notoriety in the press for bringing young girls into contact with some of indie rock's most awesome ladies, bands like Sleater-Kinney and the Donnas.
This year, the rock camp organizers pulled off their first ever East Coast installment, launching a one-week program in New York named in honor of Willie Mae "Big Mama" Thornton. We talked about how we could get involved in this truly unique experience, and we decided to seek out a camper who would write a journal about her experiences at the Willie Mae Rock Camp for Girls. The camp's staff found Gabbie Vargas, a young lady from the Bronx who impressed camp organizers immensely with her application essay. During our visit to Rock Camp last week, Gabbie impressed us too, showing us around the camp and introducing us to her brutally awesome trio, the Curses. See, at the camp, the group gets divided into bands, and 14 of them were assembled at Willie Mae; each band, working with a "coach," had five days to form, plow through their creative similarities and differences, write a song, iron out the kinks, make t-shirts and merch, and then rock out in front of a packed auditorium during the camp's showcase at week's end.
Let this be the Curses' first review: Don't let the post-show giggles fool you. The Curses aim to destroy. As Olivia "Dirt" Rogers shouts declarative commands atop Gabbie Vargas' squelchy, fuzz-box guitar and Hannah Antalek's Grohl-esque fury, obedience is the only option.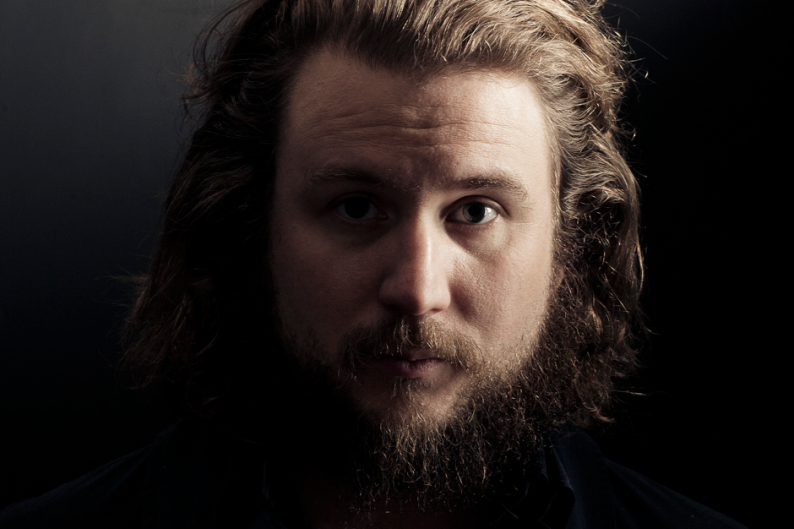 But the true musicians often tell it better than any sentence assembler could, so here's Gabbie's take on her week at camp. Please check out the photo gallery (click here) and be as awestruck as we were while watching the Willie Mae Rock Camp for Girls in action. You can read more about the camp and sign up for their mailing list at williemaerockcamp.org, or check out the West Coast version at girlsrockcamp.org. The incredible counselors and staff at the New York camp emphasized that a big donation could help them start a regular afterschool program here in the NY area right now, so please contact the camp if you can help in any way. Thanks again to Connie Wohn, Jessica Hopper, and the superb, dedicated adults at the camp for making this happen. — Peter Gaston, online editor
My Rock 'n' Roll Summer
By: Gabbie Vargas
August 8, 2005
Get ready world, because here I am to rock you!
Those were my exact thoughts at the beginning of camp. The first day was a little new, a little scary, but very loud. At first it was hard to make friends but it got easier when we started shouting.
I figured that every single girl in the room was all connected because we all wanted to rock! That made it much easier to find somebody you liked and make a band. By the end of the day I had a band together and even strummed the beginning chords of a song. It was so very awesome. My head was spinning from all the excitement.
I bet tomorrow will be even more fun.
August 9, 2005
Yeah! It's the second day of rock camp and it's going great. In my morning workshop, my group had to go to song writing. A dreadful cold chill went down my spine at the thought. I love writing poetry, stories, and prose but I suck majorly at writing songs. I had tried in the past and it all just led to shameful Frankenstein creations.
Yet when I walked into the Carol Room, I knew it was going to be different. To my amazement, songwriting turned out to be really fun and simple to do!
Fast forward now to my next really wild workshop. In this one we learn non-traditional rock instruments. Who knew that spoons could rock so hard? Then came band practice which was awesome like always because the best thing is trying new sounds. It was definitely going good and we knew the sound we wanted. Next came lyrics.
August 10, 2005
Woohoo! The first thoughts in my head when I wake up are when can I got back to sleep, and when can I got to camp to rock.
The third day of camp was as exciting as the first. There are always new surprises in every loud banging sound. The first workshop was a really deep intense one. We learned about our relationships and when they are out of control. I really listened in this workshop. It made me see that some people out there don't want me to succeed, which makes me want to rock even harder to prove them wrong.
Next came a workshop on the media and identity. I learned that many people can try to change you, but you've got to remember why you love your music.
August 11, 2005
Thursday morning I wanted to go to camp badly, mostly because I couldn't wait for band practice. I felt that my band was definitely on the right track. We had a real smooth jam, and all the lyrics were worked out.
In morning assembly, Ingrid had hilarious skits. The first workshop was the history of women in rock. It enlightened me. I learned that women have been in rock forever. I was really angry knowing that all the time these great female artists have been out there and I didn't even know.
Which brings me to another reason rock camp rocks. It makes me want to show people how hard girls can really rock.