Coney Island — home of the drag-queen friendly Mermaid Parade, Woody Guthrie's Americana folk, and the scary, smack-addled dystopia of Requiem for a Dream — is the perfect setting for an eclectic rock show like Saturday's fifth annual Village Voice Siren Festival. A sea of devoted fans braved the tropical humidity and heat to bask in the warm blaze of rock coming from two diverse stages at the tip of Brooklyn. The Main Stage boasted Austin, Texas' Spoon and Jack White-approved Brendan Benson, but fans were all over the D.C.-based Q and Not U (who were playing their final New York show before breaking up) and emotive mope rockers the Dears. The Stillwell Stage had some kickass lady-fronted flair with Be Your Own Pet and Morningwood, while Brit boys Nine Black Alps opened with grunge throwback goodness.
While the event didn't boast as strong a bill as it had in recent years — last year's roster of Death Cab for Cutie, TV On the Radio, Blonde Redhead, Mission of Burma, and …Trail of Dead was particularly excellent — this year's crop of acts mustered heaps of welcome irreverence that kept fans tuned in throughout the day.
SPIN.com had Siren covered like a cheap sarong, working both stages and the backstage areas through the sticky swelter. While we wish we'd slathered on a little more SPF (or, for that matter, any at all) and that we'd opted for a sniff of the sea breeze instead of that last Sea Breeze, we managed to resuscitate our damaged heads and compile this collection of Siren memories.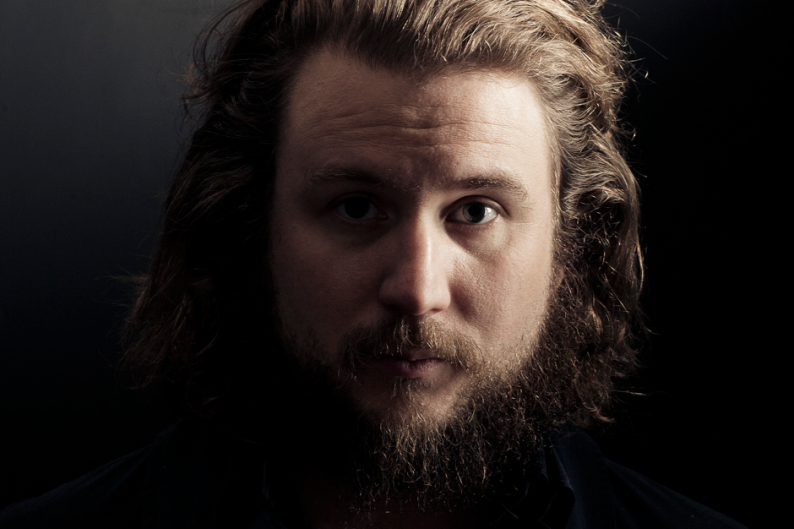 Siren special: Be sure to check out our brand new SPINsider Podcast. This week's new episode features backstage interviews from Siren; click here to find out how to sign up for the FREE SPINsider Podcasts, or listen in with the MP3 link in the right-hand column of this article..
Band With the Most Balls: If you have to play the first set of the day, it's probably a good plan to have a gimmick to get the sluggish audience excited. Detachment Kit, who bounded on stage dressed in tennis outfits complete with matching sweatbands, were prepared to get the crowd on their feet. Over-excited singer Ian Menard spent the entirety of the punk-ish rockers' 40-minute set hitting an endless bag of tennis balls into the crowd while shouting, "15-Love." It seemed like a good idea until fans started chucking the balls back at him. Not to be beaten at their own game, Detachment Kit charged through the rest of their set, dodging balls and smashing them back into the crowd, finally concluding with a song called "Tennis" that consisted solely of the words "I'm playing tennis, I'm playing tennis." (EZ)
Most Shag-worthy Young Brits: All the little girlies in the audience swooned when Nine Black Alps' lead singer and Thurston-Moore-from-1992 look-alike Sam Forrest opened his little mouth and said to the audience in his Manchester accent, "Thanks for having us at your island." Forrest spent the rest of his set pushing sweaty shoulder length hair out of his eyes and sounding like a cross between Sonic Youth's dear Thurston and Gavin Rossdale from Bush's first album. The highlight of NBA's performance was "Cosmopolitan" from the band's self-titled debut EP which hit U.S. stores this past week. (JG)
Best Performance by a Band Not Actually on the Bill: As anyone who stepped foot on the Coney Island boardwalk during Siren will tell you, not all the musical performances happened on the stages. A group of costumed musicians patrolled the boardwalk, howling and shrieking at a pitch that befits an outfit called Haunted Pussy. An honorable mention goes to the man running the "Shoot the Freak" booth; his amplified "singing" entertained everyone waiting in line to buy greasy hot dogs from the food vendors. (EZ)
Most Likely to be Mistaken for a Homeless Person: Marcus Congleton, the emaciated singer and guitarist of beloved indie band Ambulance Ltd., may have a model-worthy face, but his dirty wife-beater and stringy hair made him look like he should have been begging for change on the seaside instead of fronting a band. Luckily, Congleton's singing voice didn't seem to be affected by the dirt as he led Ambulance through a tight set that mixed old favorites with a few new songs. One promising new track was entitled "Somalia," maybe because Congleton currently empathizes with its inhabitants. (EZ)
Look Out, Karen O: With her mop of bleached blonde hair and wild gyrations, Be Your Own Pet's resident nymph, Jemina Abegg, has clearly been learning at the Karen O school of rocking out. This gaggle of teenagers from Nashville, Tennessee was one of Siren's highlights, and a very appreciative (and barely legal) audience yelped their approval at Jemina and company. If all of the sixteen-year-old angst in the world had a physical manifestation, it would be Jemina. There's nothing like a skinny girl calling you a "Motherfucker," like Jemina did in the first song in BYOP's set. An honorable mention for Karen O-style performance-as-art is Morningwood's Chantal Claret, who can boogie with the best of 'em. (JG)
Bossiest Band: Morningwood's Claret could be an army general. If her troops were anything like the crowd of fans at the Stillwell Stage, Claret would have them marching in an orderly fashion with just the snap of her fingers. "We're not gonna start this 'til we get all your hands in the air," Claret shouted before one number to encourage the enthused crowd to clap along. During "Nth Degree," a song that involves spelling out the band's moniker, Claret ordered individuals in the audience to sing, picking them out by appearance. No one minded being bossed around because Morningwood banged out a set that left everyone disappointed about their album's release date being pushed back to January. (EZ)
Best Prenatal Performance: The Dears filled the stage with everything but the kitchen sink. They have two keyboardists, several guitarists and singers, and even an unborn child. Founding members Natalia Yanchak and Murray Lightburn are expecting their first child later this year; in fact, the Siren appearance was the band's next-to-last show before Yanchak's due date. The multi-layered, cacophony of sounds that the Dears created should serve that fetus well on its journey from the womb. This will be the most rockin' baby since Coco Gordon Moore; in fact, Lightburn told us backstage that he's been getting parenting advice from Thurston himself. Special shout-out to Lightburn for embodying the spirit of the Coney Island melting pot: He's a black Jew from Canada, and you can't get more multicultural than that. (JG)
Best Farewell Performance: D.C. rockers Q and Not U, who recently announced their impending breakup, played their last New York show at Siren, much to the dismay of several clearly heartbroken audience members. The trio's forceful, dance-y set was an apt ending to a successful career, but it kind of made us wish they weren't calling it quits. Here's hoping for some solo projects. (EZ)
Band Best Suited for a Mermaid Parade Float: As the steamy day began to melt into night, VHS or Beta hit the Stillwell Stage and belted out some disco-inflected jams from their latest, Night on Fire. It's entirely impossible to resist the urge to drop it like it's hot when these lads get into the pocket, even for those who lost gallons of fluids throughout the day (and then opted to replace them with alcoholic ones). More than any other band at the festival, VHS or Beta caught the attention of Coney Island's vast population of regular beachgoers, many of whom seemed entirely surprised to hear something completely funky amidst the hard rockin' bill. (PG)
Best Proof that Jack White Has Good Taste: The White Stripes frontman has been heavily pushing singer-songwriter Brendan Benson (who, interestingly enough, hates being called a singer-songwriter), but it's always hard to know whether to trust White. After seeing Benson and his backing band rock Siren, we promise not to doubt White in the future. Storm clouds and fog began to creep over the stage as Benson played, but even the threat of bad weather couldn't persuade the crowd to leave during his set. (EZ)
Band Most Likely to Draw the VIPs Away from the Open Bar: If you are lucky (or sneaky) enough to get a coveted VIP wristband at Siren, you will probably end up eschewing many of the sets in order to spend some quality time with the open bar. But Britt Daniels and the rest of Spoon managed to get almost every semi-drunken VIP out into the audience to watch the group's 90-minute set. It was a solid finale to a long day of music as Spoon fed the crowd a delicious serving of old and new songs. The enormous audience sang along loudly, thrusting their fists into the air in a manner more fitting for a punk show. Spoon had the biggest draw of the day as poor Mates of State, who had the bad luck of playing simultaneously on the Stillwell Stage, sang to the smattering of people that remained on the other side of Coney Island. (EZ)