Concert-goers aching for full exposure to dangerous pop music needed look no further than New York's Knitting Factory on June 12 for sets by Architecture in Helsinki and the coyly-named Head of Femur. Braving perilously sliding trombones, sharp elbows, and a mosh pit consisting of a solitary 250-pound man, some 350 sweaty fans watched two eight-person bands squeeze onstage with several dozen instruments but without functioning air conditioners.
Octet number one: Head of Femur, a Chicago-based not-quite-supergroup led by three ex-Nebraskans, Matt Focht (Bright Eyes), Ben Armstrong (Commander Venus), and Mike Elsener (Solar Wind), and filled out by a shifting roster of instrumentalists with varying degrees of connection to Conor Oberst. Birthday boy Focht broke out the heartfelt vocals and white-boy dance moves in what could have been a successful audition for Seth Cohen's new favorite band. Violin, trumpet, guitar, and gong all spiraled into a joyful cacophony of songs culled mostly from the band's new record, Hysterical Stars, a fast mover from the merch table at night's end.
Arriving early proved even more fruitful later. Just watching Architecture in Helsinki set up their equipment was entertainment in its own right, from the untangling of hanging jungle vines to the emptying of a seemingly bottomless bags o' percussion — tambourines, triangles, cow bells, bicycle horns — used to supplement standard-issue hand claps, foot stomps, and ooh-la-las.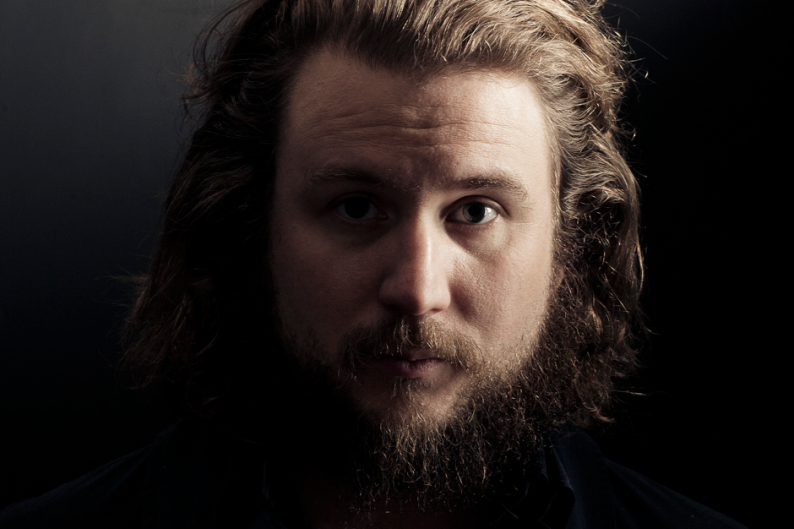 If Architecture in Helsinki comes off a bit precious on their records, the band's raucous live show is loose enough to not be, with an ongoing game of musical microphones that had band members switching positions and instruments after every song, seemingly at random. The group supplemented songs from their two albums, In Case We Die and Fingers Crossed, with well-chosen covers by Roxy Music, Randy Newman, and the Go-Betweens ("our favorite ever Australian band") — all three hilarious, thanks to Cameron Bird's habit of singing songs in a lower register like he was attending some kind of demented Talking Heads karaoke.
Throughout, the Melbourne-based band played their "charming Aussie" roles well, with talk of cricket and kilos ("I mean pounds!"), as well as singer Kellie Sutherland's pronouncement that she wanted to visit the New Jersey office of their label, Bar None, "Because I want to see the Turnpike from the Sopranos. That shit's amazing!" All the theatrics — the coordinated dance moves, the calls for conga lines — were executed with the genuine excitement of a band on the brink of something big. "This is so weird," Bird mused mid-show. "We played New York a year ago and there were like 50 people here, so I don't know where you all came from." By the time Architecture in Helsinki returns to tour the States again in September, there are bound to be quite a few more, maybe even some off that famous Turnpike.