Best known for bashing out the hits in groups like Vampire Belt and Cold Bleak Heat, Corsano has become the drummer de rigeur for the discriminating rock elite.
School of the Flower is, alternately, a brilliant examination into long-form psychedelic ragas and a collection of downright gorgeous ballads. This dichotomy brings many intellectual and emotional images to mind: Harry Smith drawings, Bert Jansch, LSD, Sunny Murray, to name a few reference points. But if you imagine these two dudes as chin-scratching intellectuals you, my friend, have got it dead wrong. Having blazed a path of destruction that can only be considered Crue-like, it's a miracle they lived to record at all. How did this collaboration come about? Corsano, who described the experience of working with Chasny as "Really f'in awesome!" had this to say:
Corsano: I met Ben out at Sturgis one year—like '98 or maybe'99–details are kinda fuzzed, y'know? Anyway, me and Apache Steel [Chasny's road name] got to talkin' shop and we discovered that we both liked the same kinda stuff: shovel head low-riders, Wild Turkey, loose women, leather chaps, and music. Since then, we'd see each other at various biker conventions and talk about some day doing a record together. So one day in '04, I get a call from Chazz and he says, "Hey Styx, throw yer kit in yer sidecar and get the [email protected]!% out to Benton Harbor, we're gonna cut a record!" We actually were gonna call it Six Engines of Admittance 'til we found out that there's already a Buddhist-run garage/monastery in Portland using the name. All their proceeds go to the Dalai Lama, so we didn't wanna mess with 'em. So the Six Organs name stuck."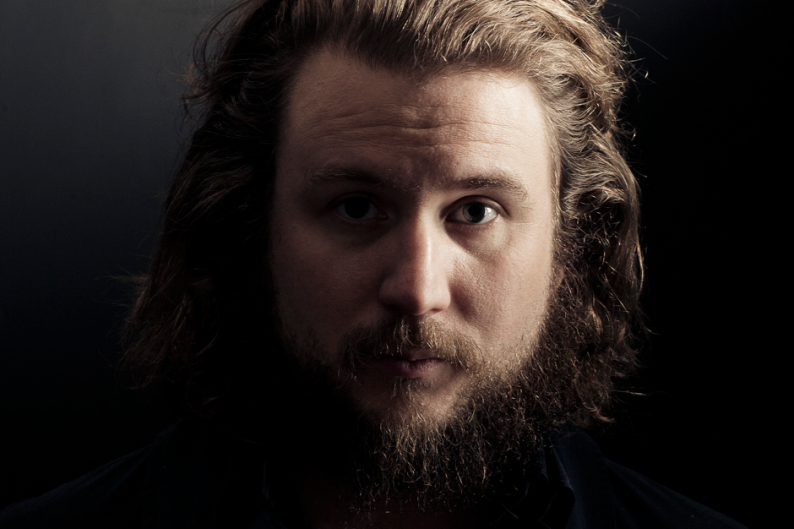 Not much else is known about Corsano. It seems the intensity of his life mirrors his playing. When asked for further comment, Corsano demanded monetary compensation and threatened to send Byron Coley's goons after anyone affiliated with the interviewer and his family. I decided to approach Chasny via e-mail to try and get the scoop from a safe distance. The stories surrounding the making of the record has already become the stuff of cult legend. Rumors of animal sacrifices, copious amounts of drugs and the prolonged playing of Genesis records lend the album a Satanic glow. If Corsano is the evil version of Keith Moon then Chasny makes Trent Reznor look like Clay Aiken.
Spin: How did you get Chris Corsano to play on your record?
Chasny: Well, Styx was and is the best drummer to ever learn his drumming style in a North Dakota correctional facility. He was doing odd jobs in Kansas City when I tracked his ass down. He was playing in a ZZ Top cover band and I knew he could do better than that. I had seen him in some monster cover bands before at the biker gatherings–Pink Floyd, Deep Purple and my favorite, a Yes cover band. So it was a real shame he was playing the simple beats of ZZ Top (now if he was playing guitar in that band, that'd be a different story). And for a living he was frying up noodles in a shitty Chinese food place run by a crazy German, go figure. So yeah, I knew Styx needed something to do. And I had just gotten my government check and I knew we could make something useful out of it. So there was only one place for us to record: Benton Harbor, Michigan.
Spin: Did being in such close proximity to the Michigan-based noise band Wolf Eyes affect the outcome of the record?
Chasny: I don't think Wolf Eyes had any effect, except they are friends with the people who recorded us so there were tons of Charles Manson videos around that Wolf Eyes had sent them.
Spin: Hell's Angels make up a large portion of your audience. How do biker women respond to Six Organs?
Chasny: Biker women aren't usually too impressed until I pull out my cover of American Pie. Or when they see Styx take his shirt off and show off his guns. Whichever comes first.
Spin: Do you even remember recording the album? Any difficult or unusual circumstances crop up?
Chasny: Yeah, I remember I got really sick and the first half of the recording session I was swirling around and around from cold medicine. I kept taking more and more and more to beat the mucus and it sent me into a weird orbit. I also couldn't keep Styx off the computer since he had become addicted to online gambling.
Spin: Both you guys are known for being "tough guys with short tempers." Does this come through on the record in your opinion?
Chasny: There's actually a point in the song "School of the Flower" in between Styx's insane drumming and when he gets mellow where you can hear me in the background yelling, "Shut the fuck up! Shut the fuck up!" I wasn't screaming at Styx though, but he thought I was, so he got mellow. I was actually screaming at my guitar that was making a weird sound. Later I realized the weird sound was actually–my playing.
Six Organs are currently touring Europe, and will play a few select west coast dates when they return in mid-May.