Friday, April 15th, 2005
Hiro Ballroom at the Maritime Hotel
New York, NY
"Kidney for a Beck ticket!
"BECK TIX NEEDED will do anything MFM"
"Beck Ticket @ Hiro Ballroom, Am Muslim, will eat Pork for ticket"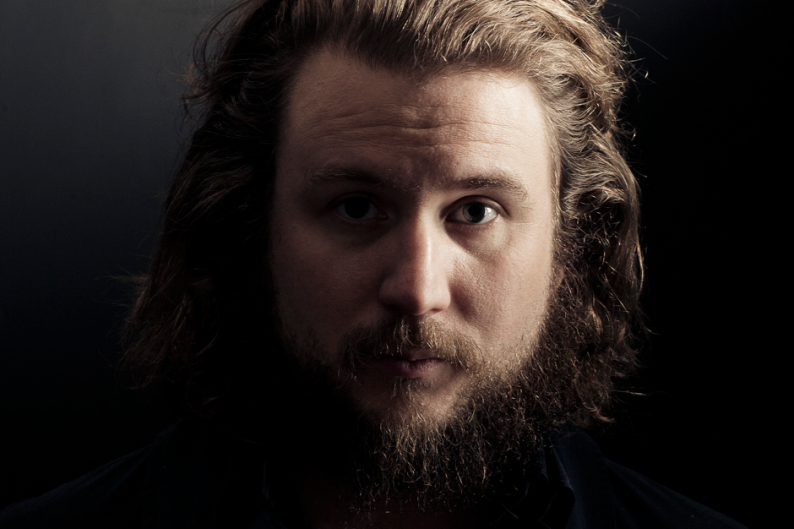 Beck's one-off concert at New York's Hiro Ballroom on Friday night was his first in Manhattan in more than two years, and if the desperate pleas on Craigslist were anything to go by, anticipation was running high. What was initially meant to be an exclusive show for fan club members became a poorly kept secret that ended up frying Ticketweb's computers last Thursday afternoon. Before the show there was a sizable accumulation of beggars and self-made "Will pay $100 for one ticket" t-shirts milling around outside.
"We're going to party like it's 1995," Beck told the crowd of celebrities, record executives, and the 250-odd fans that managed to get tickets in the eleven seconds that they were actually on sale. And he wasn't kidding. Beck hasn't played a show this much fun since the days when he was dropping science instead of Scientology: he danced, he scratched, he rapped, and he actually seemed to be enjoying himself.
This was a warm-up for a Saturday Night Live appearance the following night, but evidently someone forgot to tell that to the backup musicians, who played with the precision of a band on the last leg of a world tour. Beck was surrounded by the traditional rock'n'roll hardware, augmented by turntables, a Keytar, some samplers, and a dancing auxiliary percussionist inexplicably dressed as The Flash. Of all of his recent bands, though, this group seemed the most content to stand back and let their boss run the show (clearly bringing the Flaming Lips' Wayne Coyne along on the Sea Change tour taught the man a thing or two about human resources).
Whether he was flashing his impressive new lead guitar skills or capably manning the turntables, Beck was never less than a consummate showman. In-between songs he tossed off Odelay-era non sequiturs like "We're coming straight ill like a Spyro Gyra cassette tape on a Friday night," and "Armageddon will be a full on nuclear war between Brookstone and The Sharper Image." From the minute he took the stage nothing could divert the crowd's attention, not even a swanky venue that best calls to mind an upscale Japanese whorehouse.
Small wonder then this was such a hot ticket. The record he was there to promote may be something of a disappointment (guer·o, n, a Spanish word meaning, roughly, "thirteen Odelay soundalikes") but that just meant he had to work harder to sell the new material. And that he did: "E-Pro" and "Girl" both reached heights that their recorded versions only suggested. Some of the new tracks that didn't make the album drew a stronger reaction than the ones that did; "Black Tambourine" doppelganger "We Dance Alone" and the hip-hoppy "Knock You Out" were among the best received of the night.
Mercifully though, he also tossed in a few classics. Seeing Beck play "Devil's Haircut" and "Where It's At" made it easier to understand how he can get away with a record that so brazenly lifts from his own back catalog: as his definitive work, Odelay, approaches its ninth birthday, it still sounds fresh.
It's interesting that after all this time, Beck's onstage persona no longer seems like a Frankenstein-ian pastiche, but something more singular and identifiable. He's not a hipster's approximation of Mick Jagger or James Brown anymore, not a conduit for the ghosts of entertainers past. And I'm sure he appreciates the irony in the fact that as often as he's been accused of imitating other performers, no artist has yet figured out how to emulate Beck.