By: Doug Wallen
There was music, of course, but there were also nostalgia, cookouts, and yes, small children at Mergefest 2004. This wasn't just the 15th anniversary celebration of beloved North Carolina indie label Merge Records; this was indie rock approaching middle age.It could be heard in the whispered rumors that Superchunk (the flagship band whose frontman Mac McCaughan and bassist Laura Ballance founded the label) could soon be eclipsed by the obligations of family life – McCaughan has a one-year-old daughter and Ballance will have a child within a few months. It could be heard in the years-old cover songs and guest appearances that dotted the four-day weekend of performances. It could even be felt as a pair of mischievous little girls dropped ice cubes down adults' shirts and skirts at a Merge-affiliated barbecue.
Superchunk's lengthy, sweaty headlining set that first night – at the blissfully smoke-free club Cat's Cradle – incorporated both the youthful ferocity and wistful remembrance that pervaded the four-day celebration. The band opened with "Freaks in Charge," its caustic contribution to Merge's 15th anniversary compilation Old Enough to Know Better. Even with a pregnant bassist, Superchunk quickly had the crowd pogoing and pumping their fists.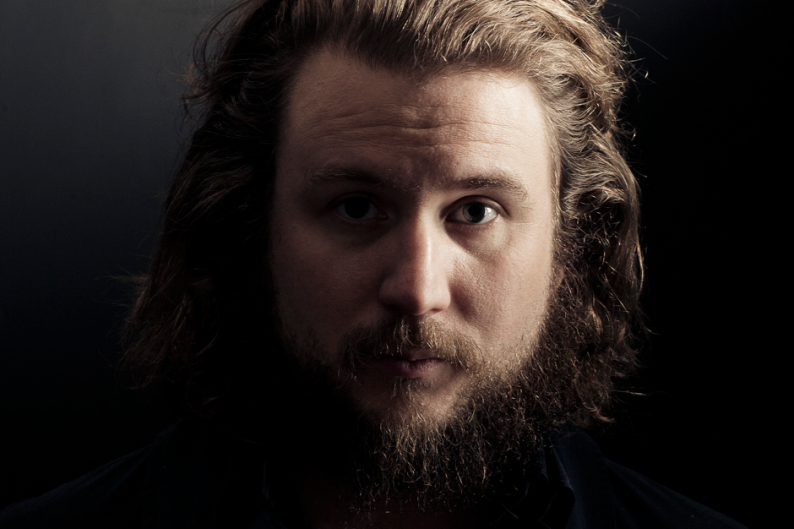 The set list ran in reverse chronological order. Newer songs like the singles "Late-Century Dream" and "Hello Hawk" were stripped bare of those pretty keyboard and string parts, while Foolish-era standouts "The First Part" and "Like A Fool" led into that earliest of 'Chunk anthems, "Slack Motherfucker" – bearing the timelessly defiant mantra, "I'm working / but I'm not working for you." McCaughan hopped behind the drum kit during "Fishin'" so that famously funny drummer Jon Wurster could belt out the final chorus. For the first encore, ex-Polvo / Helium player Ash Bowie sang on a cover of Polvo's definitive 1991 gem "Can I Ride," after which ex-Sebadoh leader Lou Barlow sang and screamed along on a cover of Barlow's classic "Brand New Love."That night also saw bristling muscle and melancholy from the adorable Rosebuds, Richard Buckner's brooding Goth-country ballads, the Essex Green's snappy and sunny yet unremarkable Sixties pop, and best of all, M. Ward's dazzling set, which mixed the strongest tunes from last year's Transfiguration of Vincent with covers of songs by Daniel Johnston, Butterglory, and David Bowie ("Let's Dance," also off Vincent). Ward delivered a funny, touching toast to Merge, appropriating the refrain "forever young."
The second night started with the first performance in nearly a decade by Double Dynamite, a quasi-supergroup featuring Yo La Tengo's Ira Kaplan on guitar, ex-Lifeboat member Greg "Skeggy" Kendall on bass, former booking agent Bob Lawton on drums, and in-on-the-joke rock cliché Phil Morrison on vocals. Indulging in flamboyant Darkness-esque posturing, Morrison led the band through covers including "O-o-h Child," "Under Pressure," and Gorky's Zygotic Mynci's "Poodle Rockin.'" During the band's triumphant close, his pants ripped, partially exposing his genitals to the front row.Understandably, the night's remaining bands were less incendiary. McCaughan's other band, Portastatic, was decidedly straightforward in contrast to its recorded material (which ranges from jazz improv to Brazilian pop) and hit its stride with a song originally done by New Zealand's 3Ds, for which Kiwi legend David Kilgour (of the Clean) sat in on guitar.
Los Angeles' Radar Bros. were predictably sleepy but mostly appealing, mining their trademark Neil Young-ish slow-burners. Following a few years' hiatus, Versus got its shit together to knock out thunderous anthems as well as slower songs sung by bassist Fontaine Toups. Ira Kaplan played maraca on one song, while couples were invited on stage to slow-dance for the closer.
Scotland's fey, featherweight Camera Obscura donned children's animal masks during its opening "Teenager," after which the band performed most of the songs from its Stateside debut Under-Achievers Please Try Harder, plus a pristine cover of Nancy Sinatra's "Sugartown" that segued into "Blue Moon."Ex-Archers of Loaf frontman Eric Bachmann's Crooked Fingers headlined with a mighty and haunting presence, utilizing a variety of baroque instruments to complement those raw, sandpaper vocals. Nostalgia reared its head with a cover of the Archers' classic "Web in Front."
The next day's aforementioned barbecue saw many indie idols mingling casually while consuming beers, munchies, and most memorably, a delightfully butter-tasting anniversary cake.Shark Quest opened that night with elegant instrumental rock tinged with spaghetti western and Eastern influence. Matt Suggs (ex-Butterglory frontman) and Thee Higher Burning Fire were more clattery and dense than his excellent pair of solo albums, while the Ladybug Transistor was flowery and certainly superior to the Essex Green (the two bands share several members). Destroyer's shambling folk-and-glam-damaged rock – marked by frontman Daniel Bejar's androgynous singing – bore little resemblance to the band's recent, synth-dominated Your Blues.The night closed with a killer set from Spoon, whose frontman Britt Daniel came off like a thinking person's rock star/sex symbol as he squired kinetic post-punk with posture worthy of Elvis Costello. Most of the material came from the band's last two albums – sadly, there was no "Metal Detektor" or "30-Gallon Tank" – and while everything was as tight as could be, there were no covers or other such surprises.
In nearby Carrboro's Wilson Park, Sunday's picnic brought the expected quotient of culinary treats and athletic hi jinks. Nearly everyone in attendance participated in one of the two heated games of kickball, and the winning team earned a chalice emblazoned with the Merge logo.
The last night of Mergefest commenced a few hours later at Durham's Carolina Theater, a grand old building that's part concert hall and part movie theater. In line for a drink, Death Cab for Cutie / Postal Service frontman Ben Gibbard – a spectator throughout the weekend – was asked for his autograph by a starstruck fan, while MacCaughan was asked for his ID by an employee who was embarrassed to discover he's in his late 30s.
As for the music, David Kilgour delivered crisp yet noisy guitar pop with the assistance of Yo La Tengo's Ira Kaplan and Georgia Hubley and members of Lambchop. In between lulling the seated audience with fragile, reverb-coated indie-pop, Clientele singer-guitarist Alasdair Maclean revealed a dry, self-deprecating wit, although he seemed sincere when citing Kilgour as a major influence.Lambchop closed the night – and Mergefest – with lonesome ballads and funky rave-ups culled mostly from the Nashville troupe's past three country-soul showings. An already double-digit lineup was augmented by a string quartet, but as usual, singer Kurt Wagner commanded the most attention, especially when trading darkly funny words with pianist Tony Crow, who was rightfully compared to Garrison Keillor. Wagner dedicated the closing "The One" (the last song on the band's 1996 album How I Quit Smoking) to his wife and also to Merge and the string players. Then and at numerous points throughout Lambchop's long, lovely performance, there were few dry eyes in the house.
A core group of the weekend's organizers, musicians, and fans reconvened shortly after midnight at Orange County Social Club, a bar run by a former Merge employee just a stone's throw from the Cat's Cradle. Thanks to cheap drinks and arguably the best jukebox in the world, Mergefest wound down to an amiable, atmospheric social hour, with under-the-radar celebrities trading notes and jokes until finally, sometime after 2am, the ultra-friendly bartender firmly told everyone to go home.With that, there were handshakes and hugs all around, during which you could hear – somewhat slurred, of course – a chorus of "See you in 2009." It felt unmistakably like a family reunion, albeit for a family much cooler than any of us will probably ever know.