By: William Mills
Continuous rain turned Central Park into a marshland for a recent Devo/Yeah Yeah Yeahs/Stellastarr*SummerStage concert. But while the legendary new-wave juggernaut played all their hits set to a startlingly perfect choreography, as if in deference to the band, the heavens halted the downpour. But right as they finished, the sky unzipped, and everyone got soaked. Young hipsters and dorky parents alike took shelter in vain underneath their fashionable Devo flowerpot hats.
Under a drizzly sky, New York's Stellastarr* opened the concert with a new wave/punk flourish. As Stellastarr*'s harmonies echoed out across the umbrella caps like waves on the stormy sea, the crowd slowly pressed forward. The push and pull of the male/female harmonies were buoyed by instrumentation that referenced bands of indie royalty (namely the Pixies and the Cure).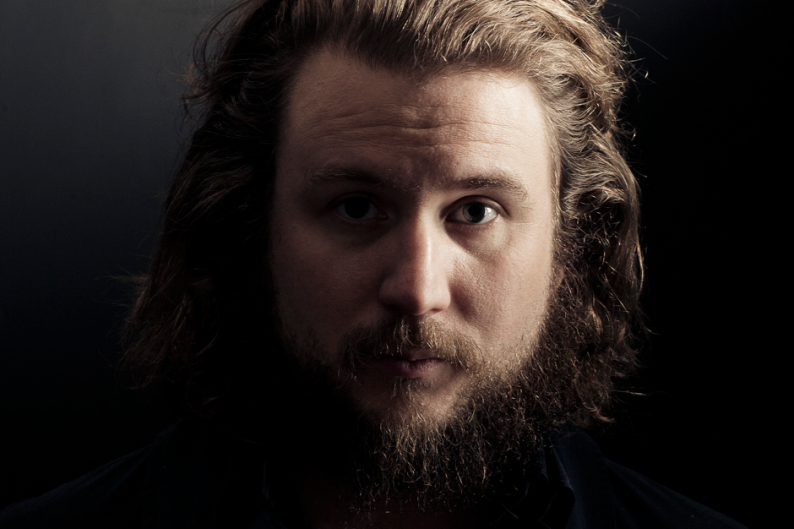 The Yeah Yeah Yeahs took the stage next, and Karen O was in near-perfect form as she strutted around, tearing at her clear rain poncho and yelling herself hoarse into the mic. As the songs gained momentum, so did the crowd's cheers. Karen punched the air with her mic as her poncho fell apart–revealing a neon spandex leotard–as she challengedthe rain to pour on down. Songs like "Rich" and "Maps," off of their latest effort, Fever to Tell, were so well rounded, it was almost unnoticeable that there was no bass and only one guitar. YYY went out like the end of Fever to Tell, with a slow song and a bow.
Then the rain stopped, the umbrellas dropped, and the red hats popped out. Picture phones flashed, and Devo ran out in yellow jump suits with a choreographed dance. The aging pop legends may have changed a lot physically since the last time they played in Central Park 25 years ago–gray hair, no hair and pot bellies–but they still knew how to satisfy their fans. They played "Whip It" to a crowd full of fathers and daughters, and everyone threw up their fists in whip-pantomiming unison. People danced in mud puddles to "Girl You Want" and "Gates of Steel."At one point someone even climbed up a lamppost in the crowd to get a better look and wave at the cameras, but lost his grip and dropped to the ground before the song was over. "Are we not men?" asked the band. "We are Devo!" the crowd yelled back.
As an encore, Mothersbaugh ran off stage to emerge a minute later as "Booji Boy" (pronounced Boogie Boy), his prepubescent alter ego. Wearing a nightgown and a child mask, he sang "Beautiful World" and told the audience that De-evolution is real. And then the rain came down, and everyone got soaked. Again.