Ben Folds, Rufus Wainright, and GusterCentral Park Summer Stage, NYCJuly 14, 2004
Ben Folds bangs his piano like a rock star, but the bi-spectacled songwriter is really a pop craftsman at heart. At thirty-seven, Folds has slowly aged into an elder statesman of sorts, the missing link between 1990s angst-rock and 21st-century teen charm. Polishing his geek-rock rants into the ubiquitous hit "Brick," Folds helped pave the way for fellow organic poppers like Rufus Wainright and Guster, both of whom have flourished for the past decade a dial away from radio stardom. So it makes sense that Folds acted as this evening's unofficial host, book-ending a four-hour show with a set of piano pounces.
Located in a lush corner of Central Park, a few steps away from Strawberry Fields and in the shadow of New York's uptown polish, Summer Stage symbolizes the bright, sunny songs which acted as this evening's soundtrack. Yet, with a pack of ominous clouds quickly approaching the New York skyline, inclement weather outweighed intimate charm, speeding each set to a rapid rate and committing a rock 'n' roll sin by ending an encore shy of curfew.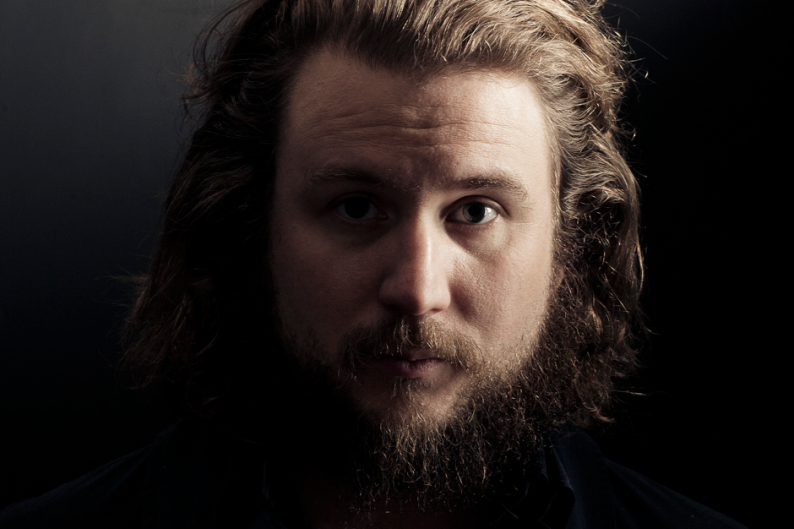 Opening with a fitting take on "Raindrops Keep Fallin' On My Head," Folds poked fun at the inclement weather before jumping into an enjoyable version of his own "The Ascent of Stan." While his songs remained tight, focused, and melodic, Folds' narrations rambled like one of the best-of storytellers, turning cuts like "Zak and Sara" and "Steven's Last Night in Town" into mini-narrative suites. Nodding to his dedicated fan base, Folds also shook up his set list, treating fans to a fun drum-duel with Guster percussionist Brian Rosenworcel.
In fact, cross-pollination proved to be a key ingredient in each performer's hour-long show, evoking images of a Revenge-of-the-Nerds fraternal reunion. Halfway through Folds' opening set, Wainright wandered onstage, sharing a duet on a cover of George Michael's "Careless Whisper." Folds later returned the favor, joining Wainright for a curious version of "Crumb by Crumb." Recalling the mix-matched friendship of Billy Joel and Elton John, the two piano-men danced like old friends — Folds flaunting his suburban, rock attitude and Wainright wearing his flamboyant tendencies like a theatrical costume. Guster also joined in the fun, backing up both performers' solo spots, before offering their own headlining set.
While unquestionably the evening's most artistically credible offering, Wainright lacked the polish and precision of his tour mates. Despite a few novelties–such as an apropos take on "Somewhere over the Rainbow"–Wainright seemed to meander, straying far from his famed Tin Pan Alley shtick. Naked outside his studio setting, Wainright's songs seemed choppy and, unfortunately, his vocals often fell flat. While appearances from mother Kate McGarrigle and sister Martha Wainright spiced up "One Man Guy" and "April Fools," the singer lost his crowd in a series of scattered showers.
Nurtured on the fringes of jam-nation, Guster initially seemed an odd choice to close out this piano-based bill. Like the Talking Heads, Guster has carefully buffed up their tight pop harmonies with keyboards, horns, and even the occasional banjo, turning out a series of fine rock songs like "Red Oyster Cult" and "Homecoming King" in the process. Somewhat constrained by their seventy-minute time slot, the Boston-bred trio tightened their jokes as well as their playing, earning the evening's biggest applause during a spacey jam out of "Airport Song." Inserting quick, quirky grooves into some of their blandest offerings, Guster recalled Folds' pop-rock party, uncoiling a harmonic vocal breakdown at the tail end of the recent radio hit "Amsterdam."
Returning onstage for a take on Belle & Sebastian's "The Boy With the Arab Strap," Folds helped flesh out Guster's newfound minimalism, fittingly snuggled between Brian Rosenworcel's bouncy percussion and singer Ryan Miller's high harmonics. Having recently recorded with both Folds and Guster, budding star Ben Kweller also joined in the fray on an extended version of Folds' "Not the Same" — literally "sitting in" while playing the piano man's baby grand with his derriere. In certain settings such theatrics might seem trite, but amongst these longtime friends, rock 'n' roll excess simply sounded endearing.