By: Julia Simon
Despite !!! frontman Nic Offer's flamboyant spiritual posturings during a sold-out show at NYC's Bowery Ballroom last Friday night, the performance was far more divinely inspired than inspiringly divine. In marrying feverish punk-funk beats to erratic dance sequences, the Brooklyn-based outfit seemed to be trying to con concertgoers into a false sense of enlightenment; that behind the clamorous array of an expansive percussion section, horns, guitars, keyboards, and Offer's Prince-esque crooning, there was a musical message to believe in. But in this reporter's opinion, !!! only mustered up one relatively mundane ordinance: Moving music need be nothing more than music to move to.
Drummer John Pugh confirmed this belief as he entered the audience, who, with his arrival, divided itself precisely down the middle. It was a moment suggestive of the parting of the sea, and it provided a demarcated path upon which Pugh strutted backwards. It would be an exaggeration to say that !!! had the power to actually convert those in attendance to a new sort of religion, but Offer and company, with their over-the-top theatrics, certainly tried.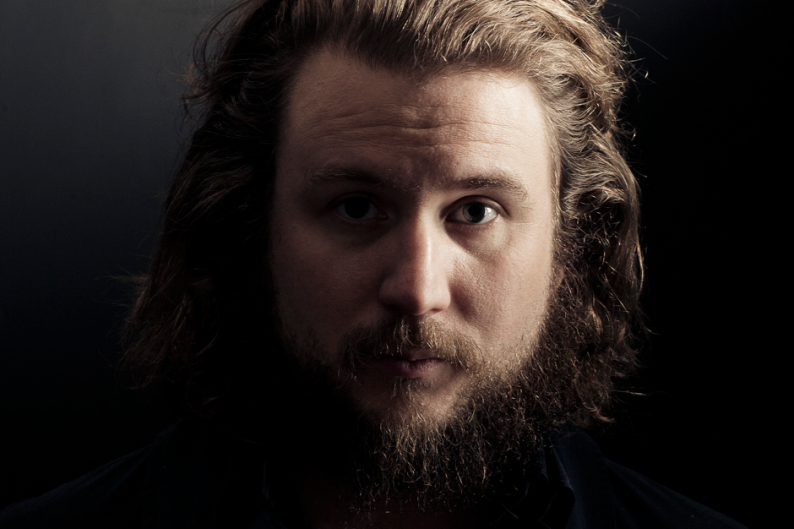 Midway through their encore-less set, !!! segued into the first single off their recently released album Louden Up Now (Touch and Go). When Offer somewhat inaudibly crooned on "Pardon My Freedom," "Call the Christians tell 'em all that I'm taller than Jesus," it was hard to tell if the crowd could understand his lofty ambitions. But still they nodded along with mute acceptance, amused by Offer's tawdry rendition of both Jamiroquai's fluid moves and Madonna's pose-striking choreography, and seemingly engrossed by Pugh's antics, which included diving into the audience on more than one occasion and promising a "wet" after-party in Brooklyn.
All too often, Offer's eight-man company excessively focused on amusing themselves and the audience, overemphasizing their moronic moves and lyrics (when audible), and allowing their musicianship to acquiesce to their showmanship. But there was a moment when, toward the end of the set, the disco-punk track 'Me and Giuliani Down by the School Yard (A True Story)' delivered a purer sound: horn lines, humming, and vocals were clean, and, for once, didn't compete with the beat. As their emphasis on performance-art antics waned, the audience responded with a sense of overwhelming solidarity that included a truly inspiring and thunderous clapping. If only !!! had played with such sonic depth, passion and focus all night.
The set closed with Offer repeatedly singing the question, 'Can you feel it?' For most bands this question might be a rhetorical one, but it seemed that !!! needed an answer. So concerned were they with trying to physically, even spiritually, move the crowd, the group failed to concentrate on simply playing good music. Unless, that is, good music is nothing more than a beat to gyrate to. If this is the case, then !!! ranks amongst the best bands ever.