By: Ellen CarpenterMarch 5th, 2004
Sin-é
New York City
A couple of years ago, Americana rocker Grant-Lee Phillips began sharing his music with an entirely new audience: Moms and daughters. He took a role on the WB's Gilmore Girls playing the town's wandering troubadour. The character was, coincidentally, named Grant, and he strummed a guitar and sang songs by Grant-Lee Phillips. (Let's just say it wasn't much of a stretch.) High school girls and their moms immediately fell for the gentle balladeer with the heavy-lidded, subtly romantic Mona Lisa eyes, and began posting comments and questions on the show's message board, like "Who wrote the songs he's singing?" "Has he been in any movies?" And, "What episode will Grant be on next?"
But none of these questions were on the lips of the people who packed Sin-é the first Friday of March; instead, they mouthed along with Phillips' every lyric. Mostly in their mid-to-late-twenties, they were well-dressed (but not trendy) displaced carb-eaters from the heartland. These were fans who knew harmonies for every song on Phillips' first solo release, Ladies Love Oracle, and who kept Fuzzy – an album by Phillips' former roots rock band, Grant Lee Buffalo – in heavy rotation on their IPods, even though the album came out 11 years ago. So it wasn't surprising when Phillips opened with a track from the week-old Virginia Creeper and half of the audience sang right along. "Calamity Jay-yay-yane," they recited in unison. They even knew that, for Phillips, "Jane" is a three-syllable word.
Phillips barely caught his breath before counting off the band for the next number. "This is a song called 'Dirty Secret,' Phillips said to a rapt audience, "and it features everyone you see on stage." By "everyone" he meant upright bass player Dave Carpenter, drummer Kevin Jarvis and backup vocalist Cindy Wasserman. (A small band, yes, but three people more than he played with on his last tour.) After a mellow version of "Always Friends," Phillips took a swig of his beer and invited the crowd to do the same. "Four or five songs in is the perfect swig time," he said. "Otherwise you get too enthusiastic and you give it up too early -swiggin' on every song. Ain't that the truth with life, though?"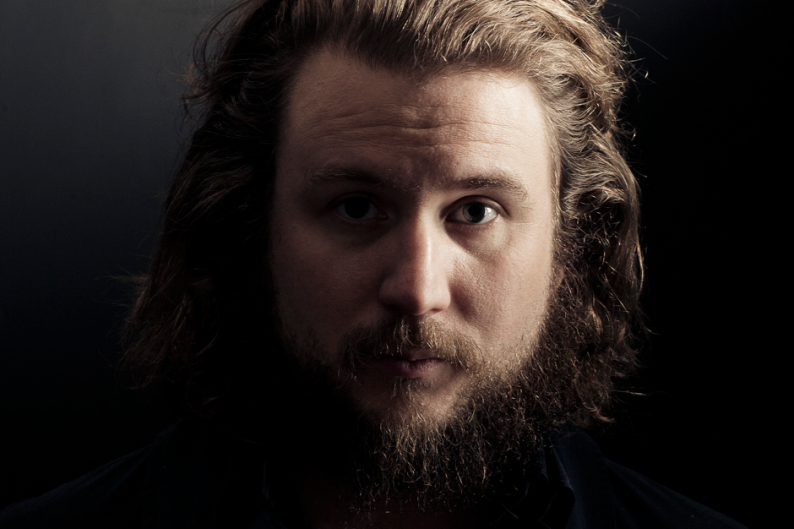 For the most part, Creeper is an organic album, one that feels so simply produced that it transfers flawlessly to the stage. A song like "Lily-A-Passion" may be missing the opening fiddle line, but the overall feeling -like sitting on the front porch on a lazy summer day, watching an impromptu jam session – is still there. Mobilize, Phillips' previous solo effort, is a totally different beast thanks to its hazy, electronic feel and drum-machine beats, so it was understandable that Phillips performed only one song from the album. After a sweat-inducing "Wish I Knew," Phillips paused, looking at the audience for guidance. "Should I go left, right, west, south, north, past or present?" he asked. The crowd remained silent: any direction would be the right choice. Phillips opted for Mobilize's "Love's a Mystery," and when it came time for the synthesizer line, the audience was ready with a chorus of "do do do do do do." It was by far the most rocking moment of the evening – Phillips transformed his acoustic Takamine via pedal effect into a raging electric guitar, and Carpenter slapped his bass so hard it was difficult to tell it was just an upright.
Phillips immediately slowed things down with a cover of Gram Parsons' "Hickory Wind" and after a stream-of-consciousness rambling about beef jerky ("Our economy pivots on Slim Jim," he joked), he busted out some Grant Lee Buffalo favorites. "Testimony" made the guys throw their fists in the air and the dreamy "Truly, Truly" received the girls' stamp of approval. But it was a little song about Texas that got the crowd really moving. "This song has been around for a while," Phillips told the audience, "and tonight I consider it a sendoff prayer for Mr. George W." A few people shouted out "Lone Star!" at the same time and everyone hollered and clapped. These days, it seems that any kind of anti-W comment will always get the most applause at a rock show.
Phillips may be a TV "musical guest" to some, but that night at Sin-e he was a leading man. After much applause, the band shuffled off the stage and Phillips fuddled around, not knowing where to go. He smiled boyishly and held up his thumb and forefinger giving the universal sign for "a little bit." He asked the crowd, "A wee bit more?" The response was overwhelming and Phillips reached for his guitar. "I'm so totally into that idea!"
So are we, Grant. So are we.