By Bartley Morrisroe
But things haven't always been so easy for the band. Rather than receive a fond farewell at their final show in 1983, MOB was initially barred from broadcasting their vocals over the P.A. system by headliners Public Image Ltd. For the first half of their sendoff show, the band was ungraciously forced to project their vocals through the venue's monitors, normally reserved for instrumentals.
So for many fans, it's sweet justice that Burma has so triumphantly returned. In 2002, the band played their first live shows in nineteen years, and in May, the 25-year-old group will release a new full-length album, OnoffON (Matador), their first since 1982's Vs. Bassist Clint Conley, drummer Peter Prescott and guitarist Roger Miller have all returned from the group's original lineup (Shellac's Bob Weston has replaced Martin Swope on tape manipulation duties). Spin.com recently caught up with Miller and Conley to discuss the new mission of Mission of Burma.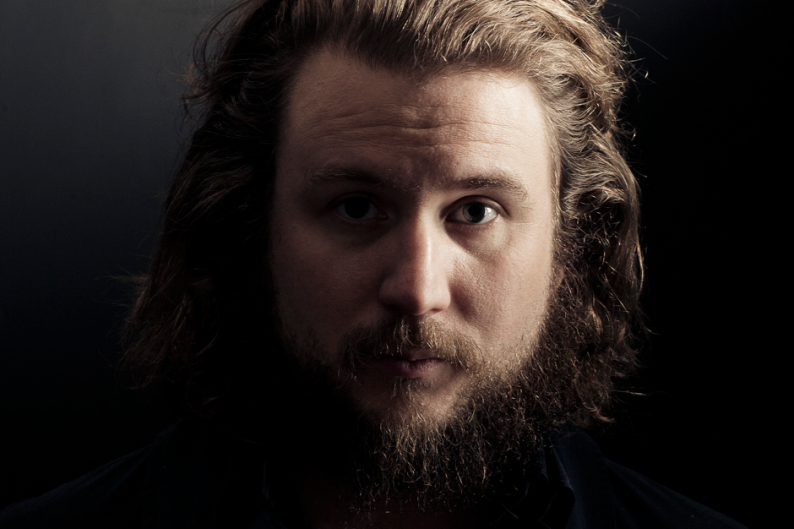 SPIN: Tell us about the new album.
Roger Miller: Overall, we're pretty happy with it. The people around us who were with the band 20 years ago all think it's pretty good, and that's encouraging to us. There are three older songs and all the rest are new. One of mine is actually one that I wrote in No Man, one of my SST label recordings. It was about the war in Iraq 10 years ago, so I thought it would make sense [to release it] now. The situation has not changed one bit except now we've got Saddam Hussein and we've completely demolished the country, whereas then we had just partially demolished it. The exact same lyrics from then could be the lyrics now. SPIN: Will this album be more political than previous Burma releases?
Miller: We have a banner that we hang in front of the drum kit that says "No New McCarthy Era," because we're basically in a McCarthy-era situation. We have a right wing administration feeding our fears. Now it's not Communists, it's Arab terrorists. But we're not a political band.
SPIN: So, why did you decide to reform Mission of Burma in 2002 after 19 years?
Miller: Someone wanted Burma to play at the Lincoln Center with Yo La Tengo. I was just going to write back and say, "Thanks, but no thanks." And then I thought, "This is a pretty big deal, I should at least let Clint know that someone offered this to us." He wrote back and said, "Let's do it." I was kind of flabbergasted, but once the ball started rolling, it became too much fun. I joined them and magic happened with three of us together. A spark was there.
Clint Conley: Since we broke up the first time in 1983, I put down my bass guitar and didn't do anything other than the occasional appearances with friends. I had never seriously entertained the idea of playing with Burma again because music had dropped out of my life for many years. In 2001, I had started writing music again out of the blue. So when the idea of Burma playing again came up, it had an appeal to me.
SPIN: Was there any hesitation about getting back together?
Conley: I think I may have been the most worried about that. I was very apprehensive right up until the very last minute. I'd wake up in the middle of the night with a start going, "Oh my God, what on earth are we doing?" I'd been away from performing for quite awhile at that point and I was having panic attacks about the idea of playing in front of that many people. We'd never played any place other than dirtbag punk clubs. I just thought, "We're just going to fuck it all up. This is going to be the most dismal, abominable failure." But I used that as motivation in rehearsal, and we ended up playing really well.
SPIN: You recently played four shows in Boston and two sold-out shows in New York. Were you surprised by the audience's response?
Miller: At the worst, we [figured we] would play a show in Boston and a show in New York and that would be it. If we got a few thousand dollars per person, that would help make car payments for that month. And then when we started playing, the response was overwhelmingly positive. Within a month, the new songs seemed to fit in seamlessly with the old ones. Then it was kind of like the tops of our heads got blown off. After that first New York show, I was completely overwhelmed.
SPIN: Roger, your tinnitus forced you to quit Burma in 1983. How is it that you can return to performing now?
Miller: The tinnitus is still an issue. When the band broke up in 1983, I basically broke it up. I still wanted to be able to hear when I was 50. And now I am 50 and I hear just fine. When we play live, I wear earplugs and headphones, like the ones airplane crews wear. I don't use any monitors onstage and we have Plexiglas around Peter's drum kit on my side. It's kind of a bizarre thing, but no one really seems to think it's that weird. There's more ringing in my ears now because of the tinnitus, but it isn't like a quantum leap in the last few years. The payoff outweighs it. It's really incredible for the three of us to be playing together and to have this reaction from the audiences. The best thing for me to do is just not be around sound, but my career is as a performer and a musician, so that's kind of impossible.
SPIN: Any theories as to why Burma was originally overlooked?
Miller: I remember when we were touring the South, R.E.M. had just put out their first LP. They were fans of ours and they were playing all the same clubs we were except one day ahead of time. For R.E.M. the places were sold out, but when we played, there'd be about 15 people. We weren't easy to take. Our music was too difficult and we were too uncompromising in certain ways. We weren't glamorous, we were just lunatic guys – we never refrained from our interest in just spontaneously taking things apart and putting them back together again.
SPIN: Do you ever look at a band like R.E.M. and wonder what could have been?
Miller: No, their music is so much easier to understand than ours is. You hear one of their songs and it has a hook and the chords go "G-E-A." The rumor in Boston back in 1983 was that the first time you saw Burma, you couldn't make any sense out of it. The second time, you still couldn't understand them. And the third time, everything suddenly made sense. So we played these shows and no one had a chance to see us [enough] times and it appeared to be chaotic. But once the stuff came into focus, you would understand what we were getting at. We just weren't easy to assimilate – and I suspect we still aren't – but maybe the world has caught up with us.