Paramore Kick Off U.S. Tour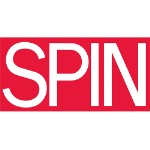 SPIN Staff
// October 2, 2009
Credit:
"We Love Pomona!"
1 of 12
Paramore celebrated the release of their latest record, brand new eyes, Tuesday night by opening a nationwide headlining tour in Pomona, CA. The show kicked off with a bang -- but was cut short when singer Hayley Williams lost her voice.
"We have a slight issue," guitarist Josh Farro said. "Hayley's voice is shot, completely gone. She's upset -- she feels like she let you guys down. But we're gonna play some music for you and you guys can sing." And sing the crowd did, belting the lyrics to hits like "Misery Business."
Read SPIN's complete live review here, and click through the gallery for more photos from the show.