Nine Inch Nails Launch Goodbye Tour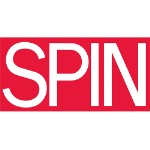 SPIN Staff
// August 23, 2009
Credit:
Nine Inch Nails Say "Goodbye" in NYC
1 of 8
Despite kids camping out in the rain on Manhattan's Delancey Street, and a flurry of complaints online about the inefficiency of ticket sales, Nine Inch Nails' first show of their "Wave Goodbye" tour on Saturday -- at the 500-capacity Bowery Ballroom -- was a fairly workmanlike affair.
Playing 27 songs in just over two hours, Trent Reznor (above) and crew jammed a tractor trailer's worth of gear onto the relatively small Bowery stage, including several towers of strobes, and bludgeoned the fist-pumping faithful into gleeful submission. Highlights included a refreshingly chaotic thrash through early hip-hop-influenced track "Down in It" and a dramatic reading of "Something I Can Never Have," with Justin Meldal-Johnsen on upright bass, as fans chanted along with every word. -- Charles Aaron
Read Aaron's full show review here .