'New Moon' Tour Hits L.A.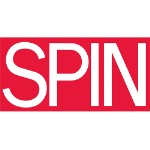 SPIN Staff
// November 9, 2009
Credit:
Robert Pattinson
1 of 12
The scene was electric outside of Los Angeles' Hollywood & Highland open-air mall on Friday night. A huge line snaked out into the streets, and much of the crowd looked strikingly similar: gaggles of teenage girls (plus guys, moms, dads, and little ones) in black T-shirts emblazoned with five key words: The Twilight Saga: New Moon.
Awaiting them inside? Autographs and a Q&A with the film's cast, plus courtyard performances from four bands who contributed to New Moon's excellent soundtrack: Band Of Skulls, Sea Wolf, Anya Marina and, to close it out, Death Cab For Cutie.
In other words, this was the Hot Topic-sponsored New Moon mall tour. And it was the hottest ticket in town.
Click through the gallery to see photos. And read our complete review here.