N.E.R.D., Asher Roth, Yeasayer Rock S.F.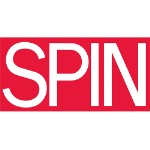 SPIN Staff
// May 10, 2010
Credit:
N.E.R.D.'s Pharrell Williams
1 of 10
N.E.R.D., Asher Roth, and Yeasayer played surprise shows Saturday night in San Francisco -- and SPIN photog Misha Vladimirskiy was there to shoot them all. The gigs -- part of the launch of Microsoft's KIN mobile device -- were announced via social networking sites just hours before show time.
Yeasayer's set took place at Longshoreman's Union Hall, near the tourist-y Fisherman's Wharf. "The sound was amazing," says Vladimirskiy. "And the location was beautiful. The Grateful Dead used to play shows there. Fans were geeking out. People often come to these corporate events for the free booze, but this time the music was awesome -- it was all about the real fans."
After Yeasayer's set, Vladimirskiy hurried across town to another unexpected venue: S.F.'s European Collision Center, where N.E.R.D. and Asher Roth partied down. The "gigantic auto shop," as Vladimirskiy describes it, was packed with fans, who danced and threw their hands in the air as the rappers spit rhymes.
"The artists brought it," says Vladimirskiy. "The feeling wasn't this, 'Oh, whatever, we're just raking in the cash for this corporate party.' You could tell they cared and were really into it."